The Incapable Trump #1
Available from New York Comic Con (NYCC), 5-8 October 2017.

Rare
This comic was written by Omar Mirza and Khurram Mehtabdin with interior art by Beezzz Studio.
The comic was published digitally by Roaring-Sun-Studios with the NYCC paper copies listing no publisher and around 50 copies were apparently given out free each day of NYCC 2017 (and the comic has been noted as "Limited to 200 copies" although there were also an unspecified, but likely small, number of proof copies created).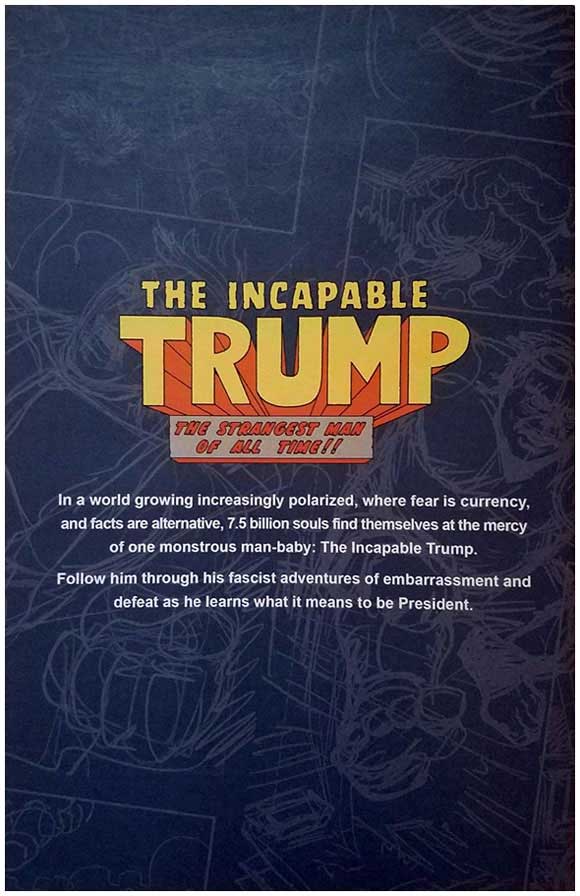 The cover art was by Miguel and Alejandro Vega ("Twinsvega"), featuring a homage to the 1962 Incredible Hulk #1:
The issue is a satirical take on the early part of Trump's reign as "toddler-in-chief" where embarrassment turns Trump into the Hulk-esque "Incapable Trump".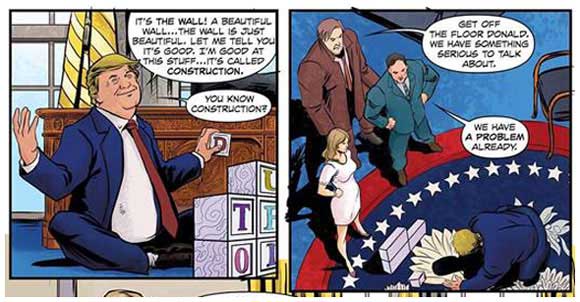 In mid August 2018, the CGC census recorded 16 gradings (11 in the top grade of 9.8 near mint / mint) for the issue noted as Incapable Trump #1 with no reference to NYCC and no publisher listed.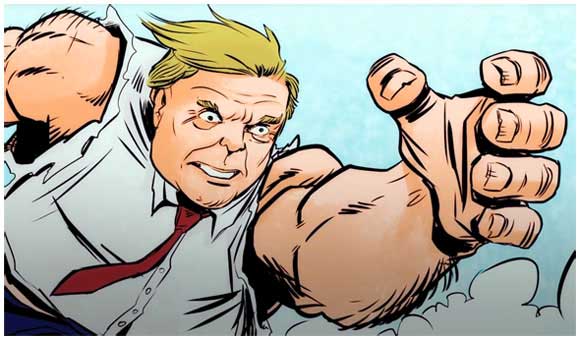 Prices for this issue have steadily increased from an average of around $175 (for a raw near mint copy) in late 2017 to over $225 by mid August 2018.