Return Of Wolverine #2 Mœbius Hidden Gem Variants
Marvel Comics, October 2018 (in shops 2018-10-24)

Rare
1:500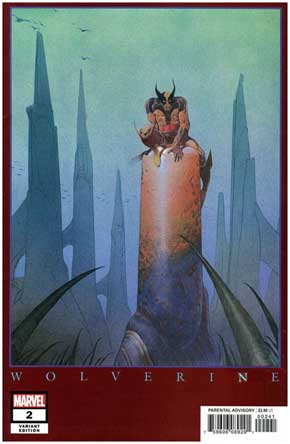 1:1000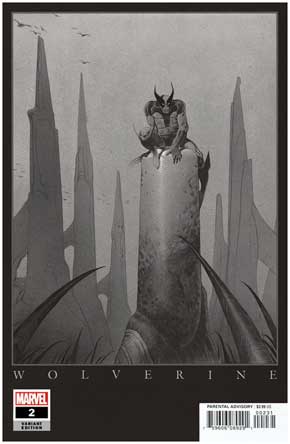 Logan is alive again - let's see if he can stay that way!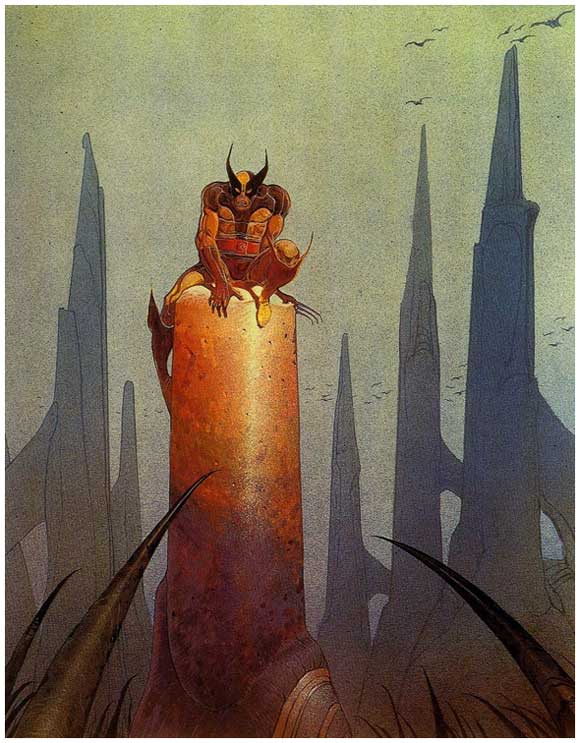 This issue was written by Charles D. Soule with interior art by Declan Shalvey.
The variants here feature art originally painted (above) by Jean Giraud (a.k.a. Mœbius) and used, along with other paintings, for a series of Marvel art posters produced in 1990 (Wolverine poster shown below).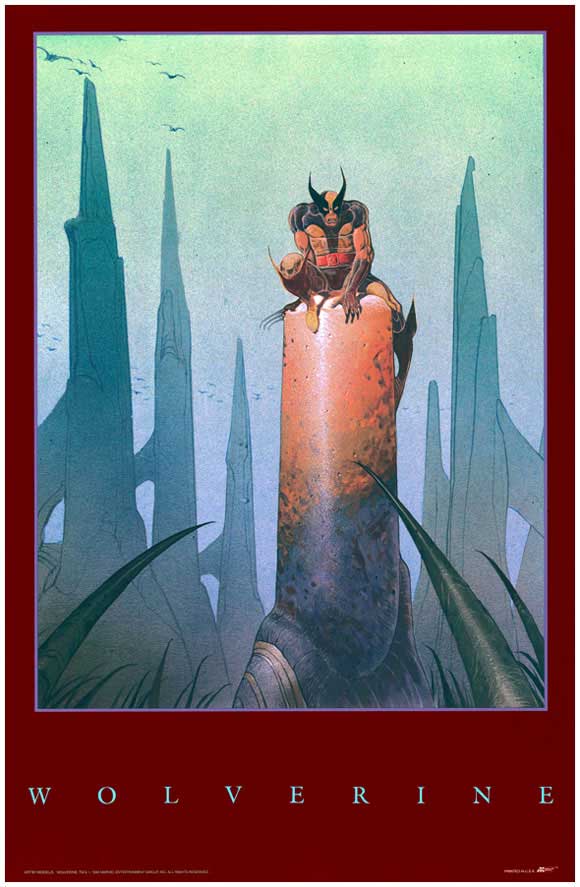 The art was also reproduced in a Mœbius Fusion (Epic Comics 1995), which collected various art by Giraud. Note that it seems that all the published work from the painting has been flipped horizontally (so is a mirror image of the original painting).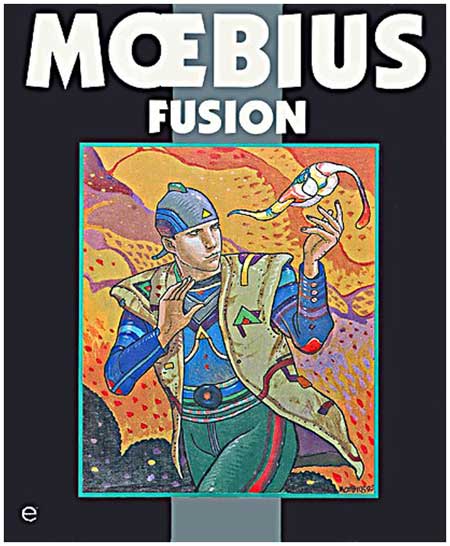 The color variant was a limited 1 for 500 incentive cover with a Diamond ordering code of AUG180892 and a barcode of 7-596060-8929-1-00241. The black and white variant was a limited 1 for 1000 incentive cover with a diamond ordering code of AUG180893 and a barcode of 7-59606-08929-1-00231. Both variants contain 28 pages with a cover price of $3.99.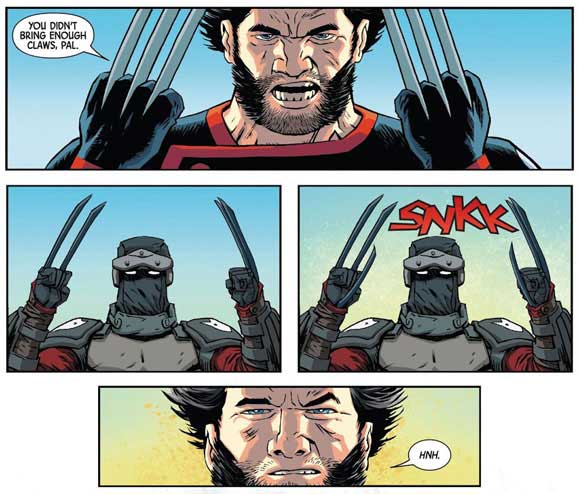 At the time of writing (early February 2019), CGC had only three recorded gradings of the "Moebius Sketch Cover", all in 9.8 (near mint / mint), and exactly the same for the "Moebius Variant Cover" (color edition).

These variants are fairly hard to find and realized re-sale prices were fairly erratic for the first few months from their release but may stabilise as time passes.