Adventure Comics v2 #12 (#515)
Lee Bermejo 1:25 Cover Variant
Diamond Code: APR100184 ; ISBN/UPC: 7-61941-28102-5-01221

In Shops: 2010-06-03 ; 44 Pages ; SRP: $3.99

DC Comics, Published Date: August 2010.

Low Dist.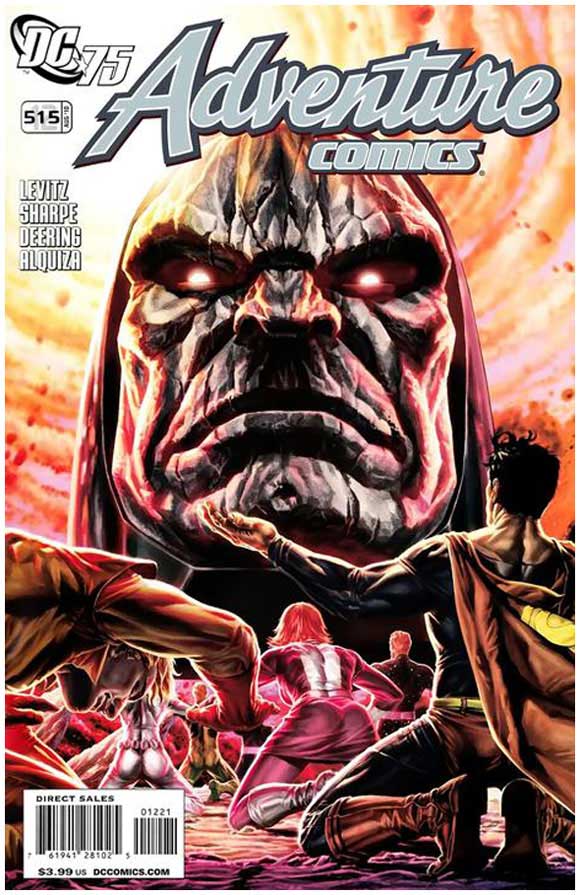 Adventure Comics Volume 2 #12 was witten by Paul Levitz with interior art by Kevin Sharpe. Diamond's blurb states: "Legion great Paul Levitz begins his ADVENTURE COMICS run by revisiting the Legion's past in this special story featuring one of Superboy's earliest adventures in the far future!".
The variant cover featured here (and shown above) is the DC 75th Anniversary 1 in 25 Darkseid cover variant by Lee Bermejo.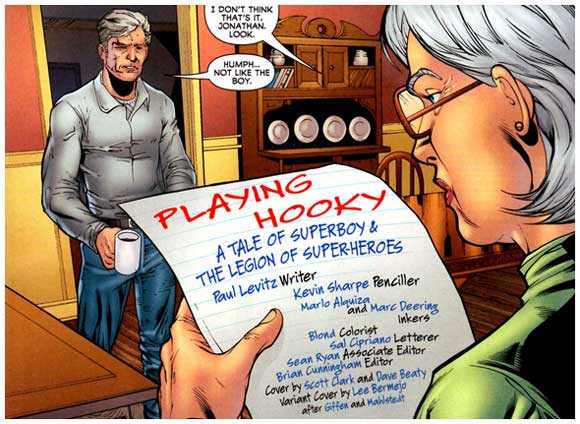 Volume 2 of Adventure Comics was dual-numbered, with the numbering for the original series watermarked behind the volume 2 numbering on the standard issues. The barcodes are encoded with only the volume 2 numbering, however, the indicia notes both:
The variant edition reverses the numbering on the front cover with the original numbering being prominent and the volume 2 numbering watermarked in the background. Below is the standard cover numbering with the variant cover numbering below it: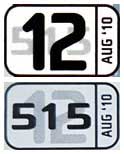 CGC list the comic as Adventure Comics #12 but notes the alternate numbering in the label text. Whilst Diamond named this edition as the "Action Comics #515 75th Anniversary Variant Edition", CGC simply have it as the nondescript "Variant Cover".

CGC listed 13 gradings for the Bermejo variant cover in their census at the end of May 2017, with 10 in the top grade of 9.8 (one of which was on a yellow Signature Series label).
Around May 2017, the 1:25 variants were selling raw for around $325 and one graded by CGC in 9.8 sold for $400 but this was only listed as #12 (the #515 numbering was missing from the ebay listing hence any potential buyers searching for 515 would not have found it); if you are looking for a copy of this variant, it is best to search for both the #12 and #515 numbering: