Dark Red #1 Shannon Maer Cover Variants
AfterShock Comics, published date: March 2019 (full color, 32 pages).
Virgin B

Rare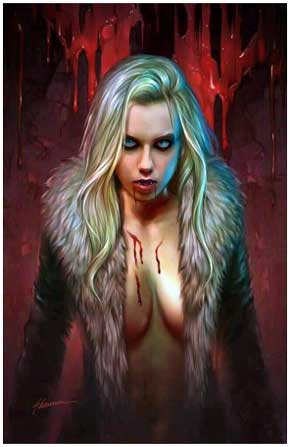 Virgin A

Rare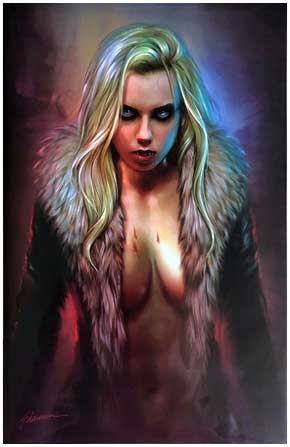 Trade Dress

Rare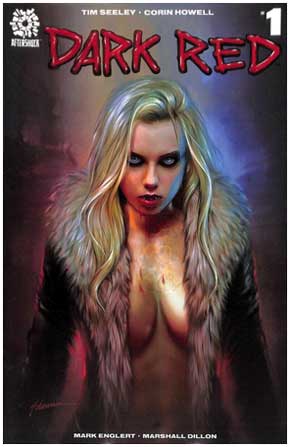 Foil

Rare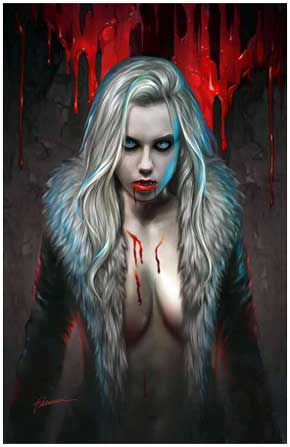 Charles "Chip" Ipswich isn't one of those coastal elites with a liberal arts degree and a job at a social media start-up who knows where all the best brunch places are... No, Chip is one of the "forgotten men." He lives in a rural area in the middle of the country where Jesus still has a place at the dinner table and where factories send jobs to Calcutta. Chip is also a vampire.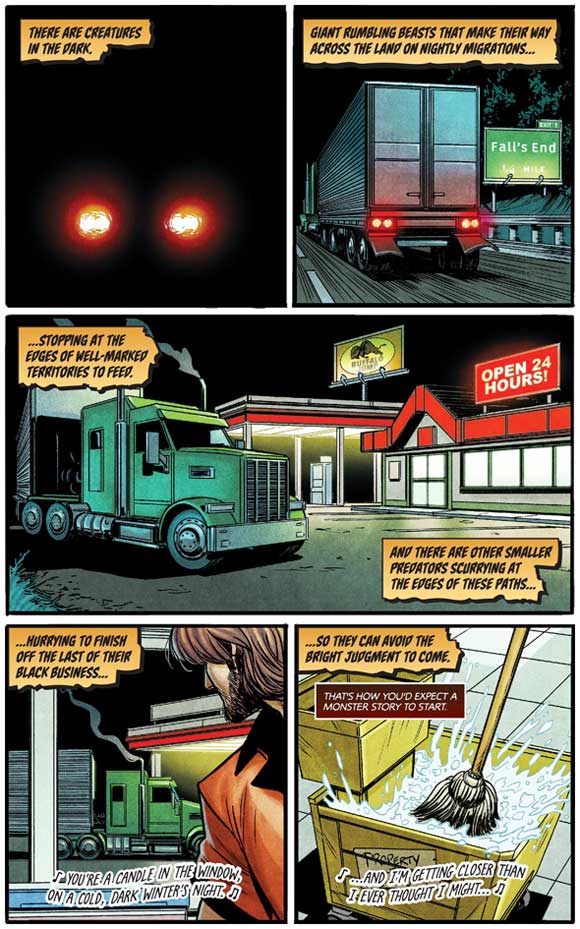 Stuck working the last shift at a gas station, Chip is lonely and bored...and then his dull, bleak life is turned upside down when SHE comes to town.Tim Seeley (BRLLIANT TRASH) and Corin Howell (Ghostbusters, X-Files Origins: Scully, Bat-Mite) bring you a contemporary and horrifying tale of vampirism in the heart of America - one that'll make you jump right out of your boo
Above are the editions released thru Diamond: the standard cover by Tim Seeley (who also wrote the story), the 1:10 retailer incentive Larry Stroman cover variant and the second print variant. The interior art was by Corin Howell.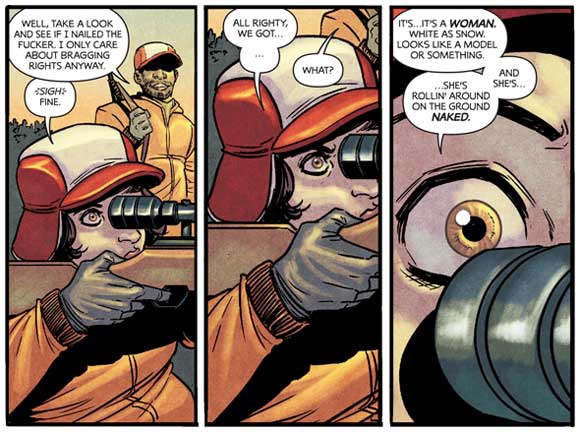 There were several other variants available from various comic retailers and conventions but the ones that seem to be commanding the higher prices are the Comic Mint variants featured here with cover art by Shannon Maer. The rarest cover (apparently only 100 were available), Virgin Variant B, features dripping blood on the vampire and in the background (similar to the more common foil cover):
At the end of May 2019, CGC had the following gradings recorded in their census:
Comic Mint "Virgin" Edition B: 14 graded (13 in the highest grade of 9.8)
Comic Mint "Virgin" Edition A: 39 graded (1 in the highest grade of 9.9)
Comic Mint (Trade Dress) Edition: 34 graded (33 in the highest grade of 9.8)
Comic Mint Foil "Virgin" Edition: 93 graded (11 in the highest grade of 9.9)
The Shannon Maer cover variants sold out almost immediately on the Comic Mint website and have been rising in value on secondary markets such as ebay.