Phoenix Resurrection: The Return Of Jean Grey #1 Remastered Editions
Marvel Comics, published date: February 2018.
1:1,000 Color

Rare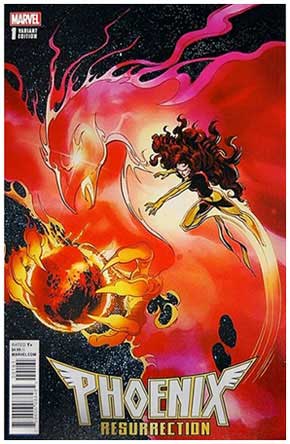 Diamond Code: OCT170829
Incentive Ratio: 1:1000
In Shops: 2017-12-27
Barcode: 7-59606-08848-5-00161
1:2,000 Color

Rare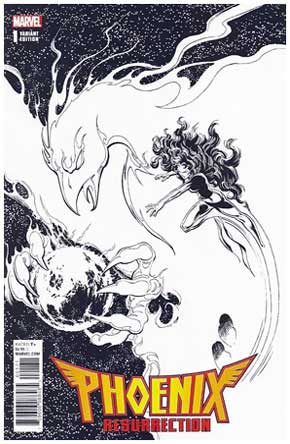 Diamond Code: OCT170830
Incentive Ratio: 1:2000
In Shops: 2017-12-27
Barcode: 7-59606-08848-5-00171
In December 2017, Marvel kicked off the Phoenix Resurrection mini series with numerous covers and the predictable high ratio recycled art variants featured here.
Below are 9 other covers released at the end of 2017 (further prints and variants would follow in 2018):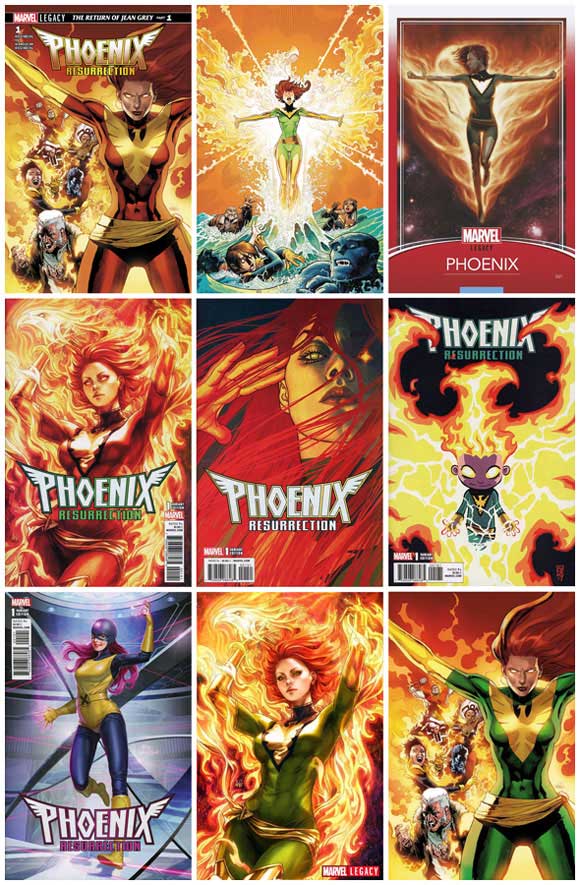 From left to right, top to bottom, they are:
00111/OCT170824: Regular Leinil Francis Yu 3D Lenticular cover
00121/OCT170826: 1:50 Arthur Adams cover
00131/OCT170827: John Tyler Christopher Trading Card Cover
00141/AUG178989: Stanley Artgerm Lau Red Costume Cover
00151/OCT170831: 1:25 Jenny Frison Cover
00181/OCT170832: Skottie Young Baby Cover
00191/OCT170828: In-Hyuk Lee Cover
00124/OCT170825: 1:100 Stanley Artgerm Lau Green Costume Virgin Variant
00116/OCT170833: 1:100 Leinil Francis Yu Green Costume Variant
The art for the 1:1,000 and 1:2,000 covers was recycled (and remastered) from the splash page of Uncanny X-Men #136 (published in August 1980) with art by John Byrne, which was inked by Terry Austin and colored by Glynis Wein: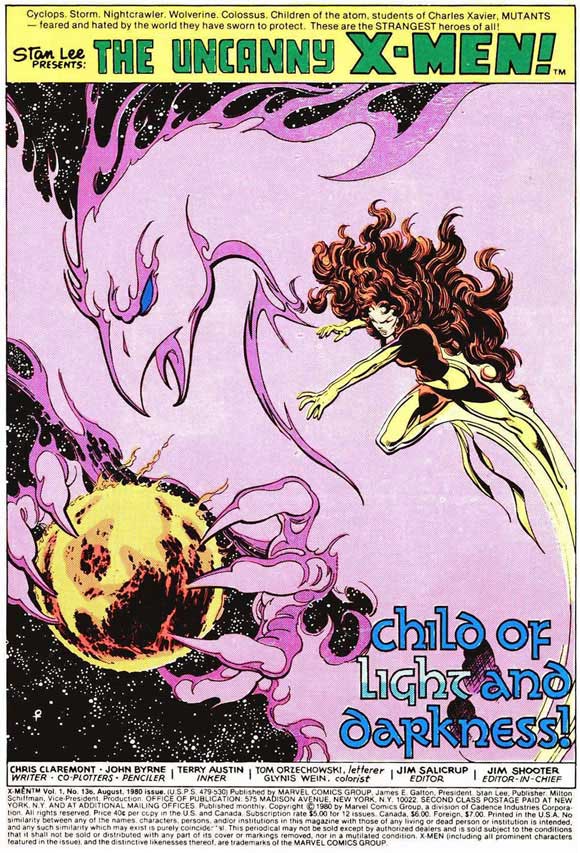 In late February 2018 (a couple of months since the comic went on sale), the CGC registry had 5 "Remastered Editions" and 4 "Remastered Sketch Editions" gradings recorded in their registry.
Both of these rare recycled John Byrne art variants are demanding high prices with some sellers asking for over $1,000 for a 9.8 graded 1:2000 copy at the end of February 2018.