Supergirl And The Legion Of
Super-Heroes #23 Variant Cover
by Adam Hughes
Diamond Code: AUG060227 ; ISBN/UPC: 7-61941-24465-5-02321 ;

In Shops: 2006-10-25 ; 32 Pages ; SRP: $2.99.

DC Comics, December 2006.

Low Dist.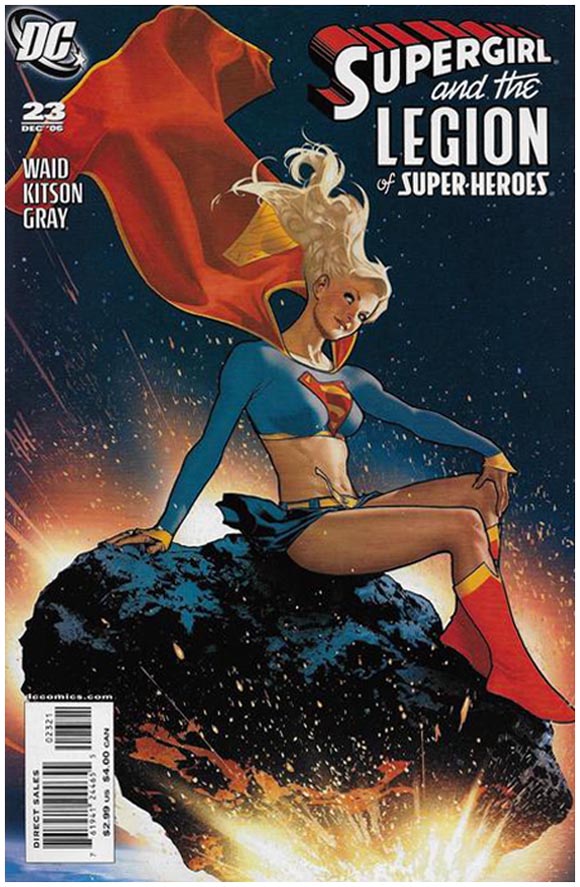 Diamond promoted Supergirl And The Legion Of Super-Heroes #23 with the following:
"A 31st century blowout! Supergirl on Krypton? Shadow Lass running for Legion Leader? Plus an ending no one will see coming! Retailers: This issue will feature two covers that may be ordered separately. The Standard Edition cover is by Barry Kitson; one copy of the Variant Edition, with a cover by Adam Hughes, may be ordered for every 10 copies of the Standard Edition ordered."
Below is the standard cover by Barry Kitson: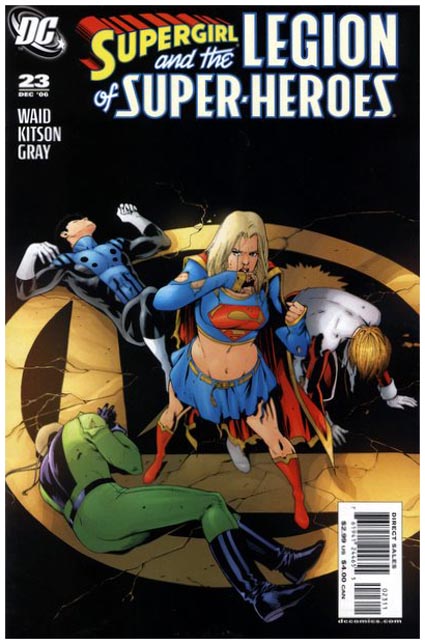 The 1:10 variant for this issue, with its iconic pin-up of Supergirl sitting on a meteor, is a highly sought after cover by Adam Hughes.
In early March 2016, CGC had 133 recorded gradings, with 83 in 9.8 and a lone 9.9 (in Signature Series!).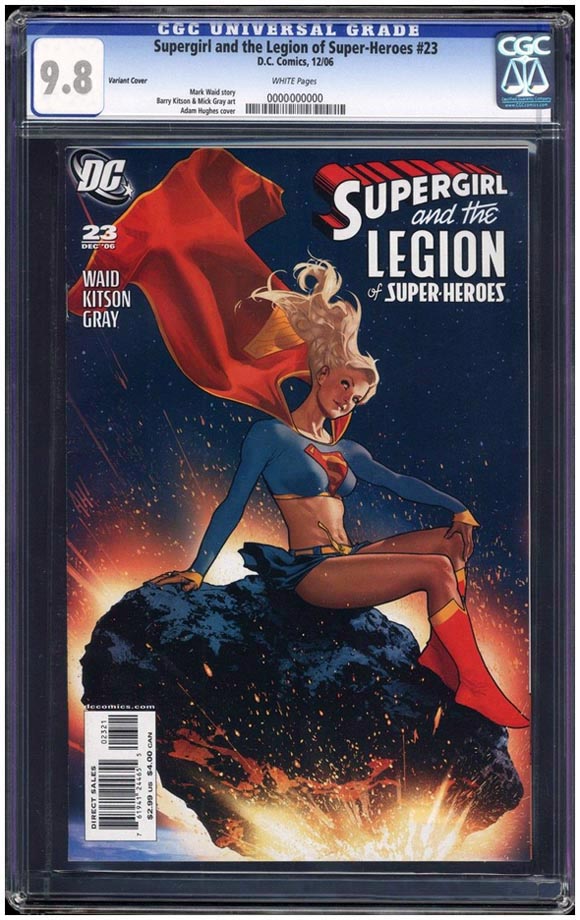 Prices on these seem to be on the up of late and even a low to mid grade copy can go for well over $100.