Kid Colt #208: 30¢ Price Variant
Marvel Comics, July 1976.


Rare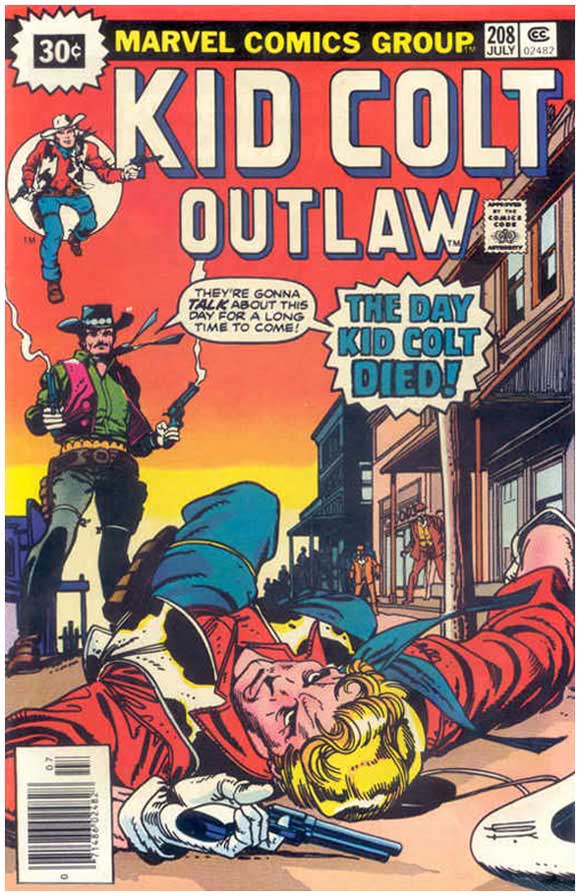 The cover story for Kid Colt #208, "The Day Kid Colt Died!", was actually a reprint from Kid Colt #91, written by none other than Stan Lee with interior art from Jack Keller. The cover of #208 (above) was by Gil Kane and #91 (below) by Richard Ayers and Jack Kirby (with a very poor placement of the Comic Code stamp).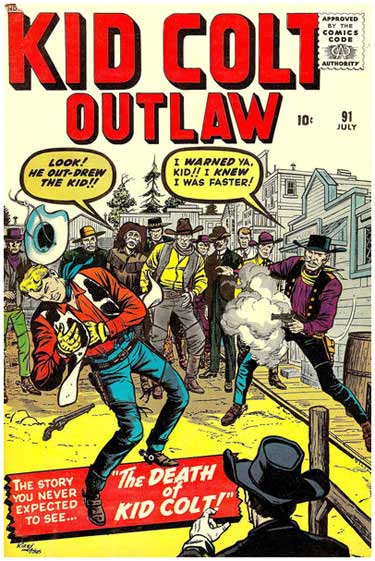 This is the rare 30¢ Price Variant of #208 that had a very limited distribution. Only the key plate for the cover was changed for the variant to get the revised price into the starburst - see below for comparison with the more widely available 25¢: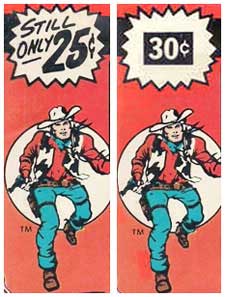 All Kid Colt Outlaw 30¢ price variants (#205-#209) are hard to come by and #208 seems to be the hardest to get of the bunch. At the end of 2016, CGC had only recorded 7 gradings with a lone 9.2 as the highest graded copy in their census.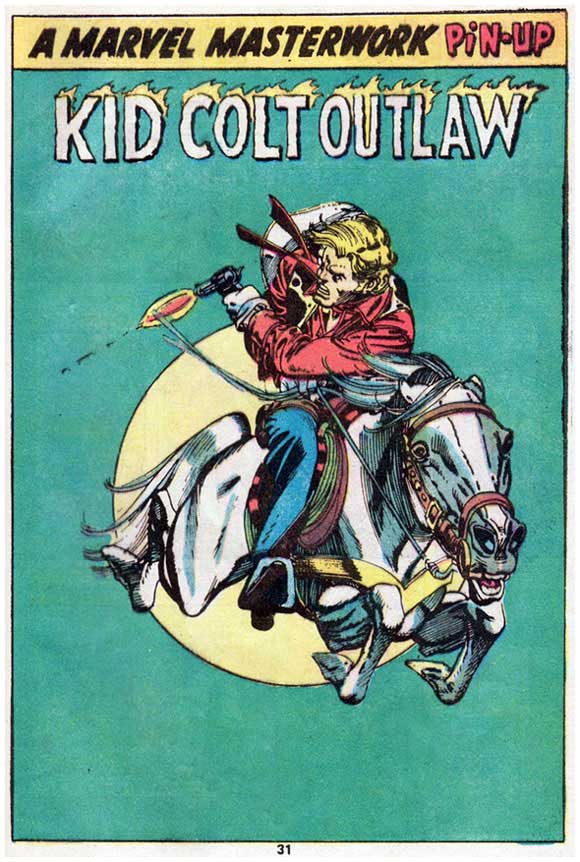 These are hard to find and prices will certainly vary; a top grade copy of this low distribution price test variant will no doubt demand a large premium.
Related pages: