Star Wars: Darth Maul #2 David Aja 1:25 Retailer Incentive cover
Marvel Comics, published date: May 2017 (in shops: 2017-03-22-

Low Dist.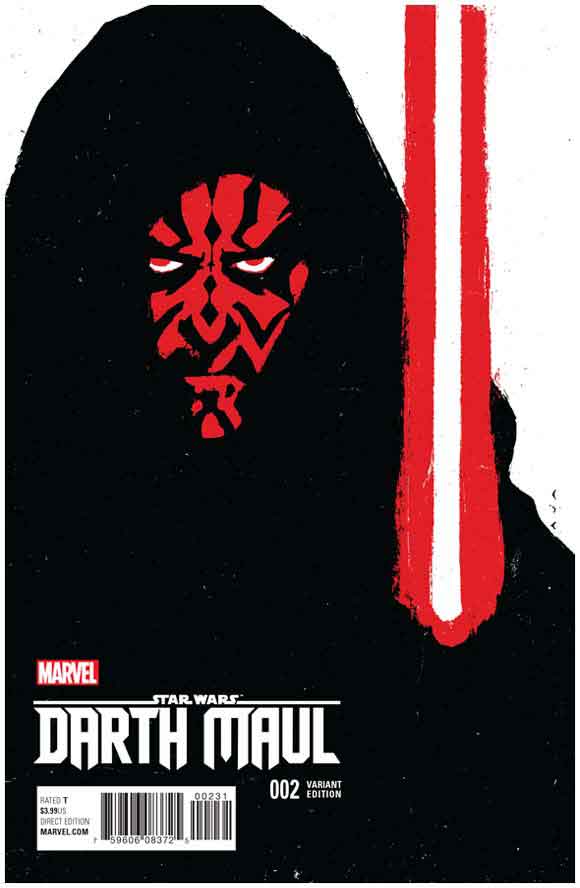 This is the David Aja 1:25 Retailer Incentive cover for Star Wars: Darth Maul (2017 series) #2 (Diamond code: JAN171089; Barcode suffix: 00211).
A Jedi Padawan has been captured by sinister forces...
...and Darth Maul is determined to find her?!
This early tale of the galaxy's deadliest Zabrak continues!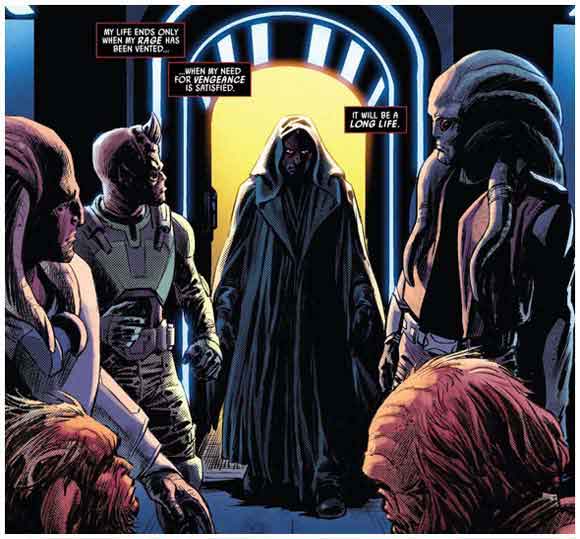 The issue was written by Cullen Bunn, with interior art by Luke Ross.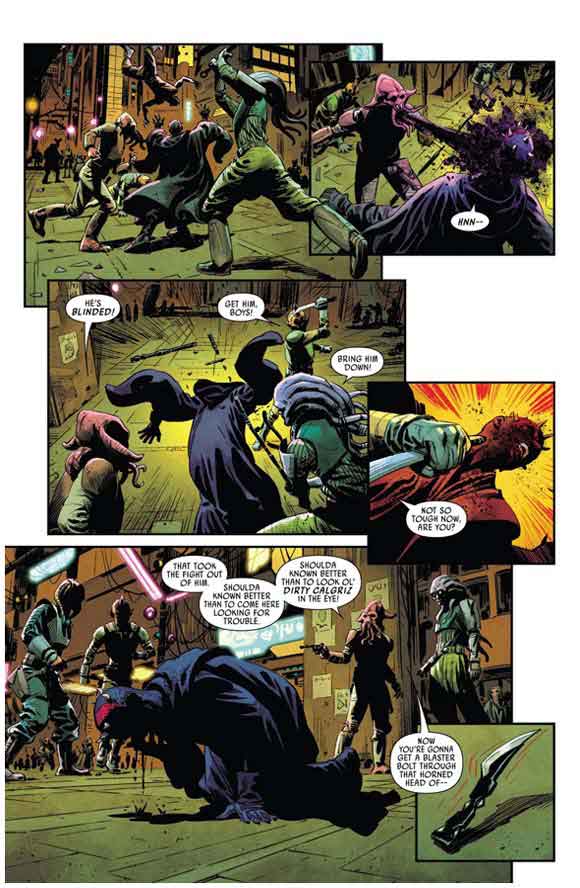 Below is the regular Rafael Albuquerque cover (Diamond code: JAN171089; Barcode suffix: 00211) and the Paul Renaud Star Wars 40th Anniversary cover (Diamond code: JAN171091; Barcode suffix: 00221):
The issue also went into a second print re-using the Rafael Albuquerque cover art (Diamond code: MAR178222; Barcode suffix: 00212):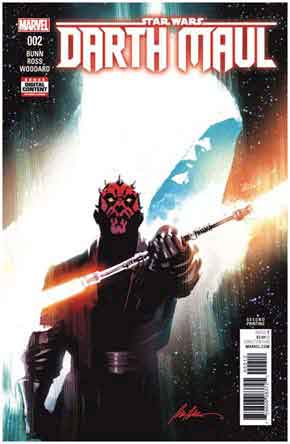 This issue is noted as the "1st appearance of Cad Bane (Bounty Hunter)" as well as the "1st appearance of Eldra Kaitis (Padawan)".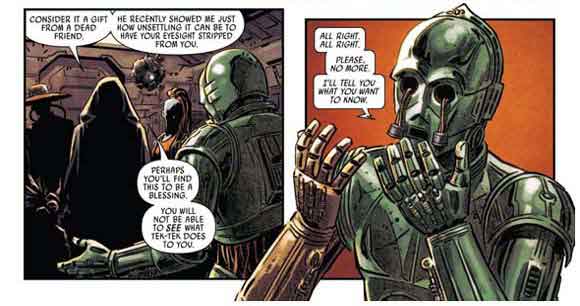 In early May 2022, the CGC Census recorded 127 gradings of the "Aja Variant Cover", with 55 in the top grade of 9.8 (near mint / mint).

At that same time, the CBCS Population Report also recorded one grading of the "David Aja Retailer Incentive" grading 9.8.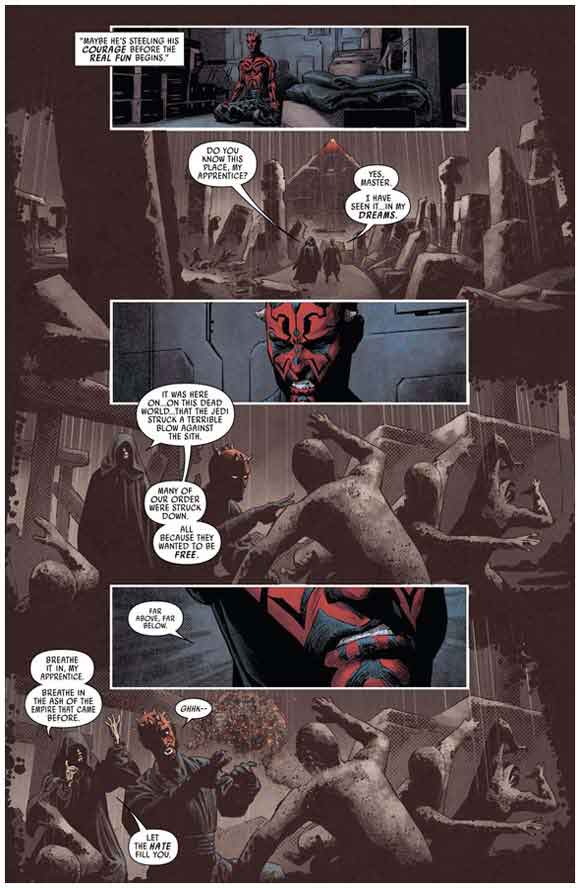 These aren't cheap with some sellers asking for over $1,000 for a 9.8 graded copy but some ungraded copies have sold for less than $150 at the time of writing (May 3, 2022).