Eternal Warrior #5 David Mack 1:50 Cover Variant
Diamond Code: NOV131270 ; ISBN/UPC: 8-58992-00311-6-00541

In Shops: 2014-01-29 ; SRP: $3.99

Valiant, published Date: January 2014.

Rare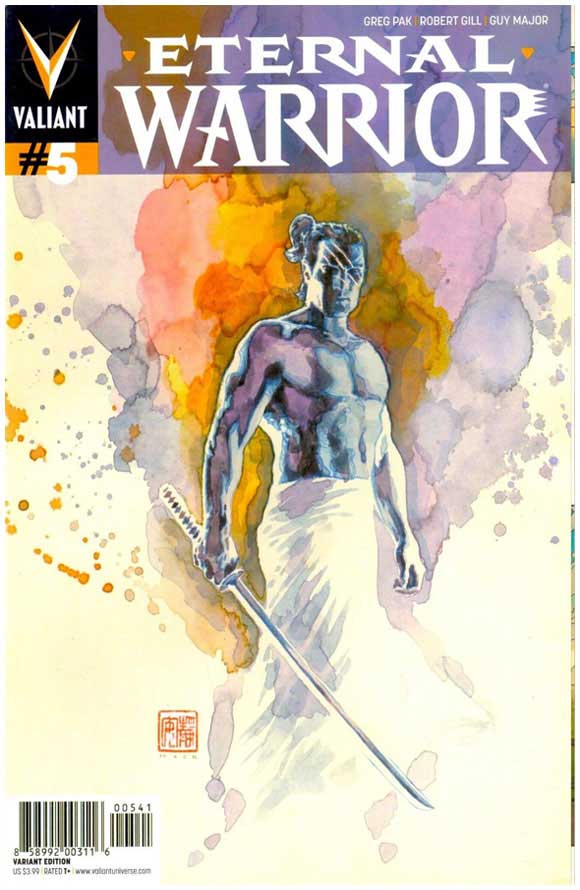 This is 1:50 retailer incentive copy of Eternal Warrior #5 from the 2013 series (volume 2) with cover art by David Mack.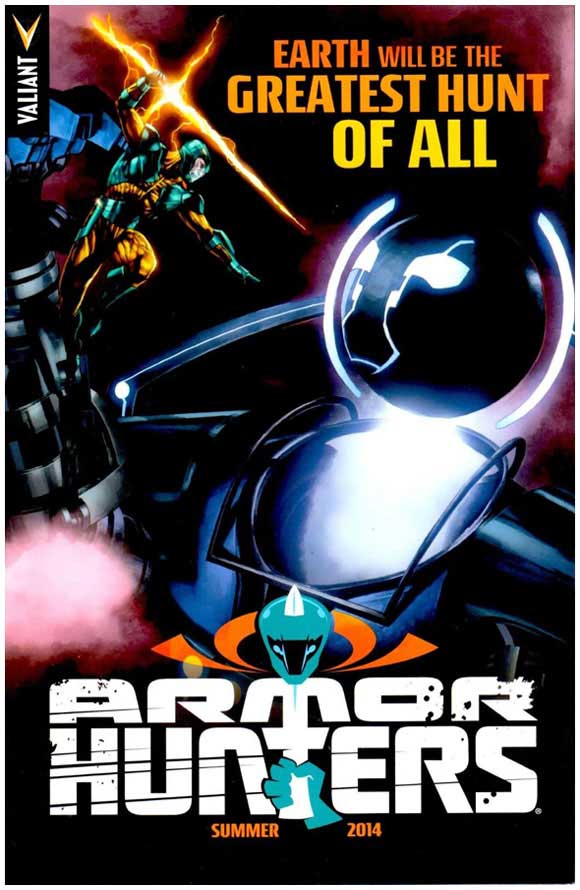 Below are the four covers that were produced for the issue: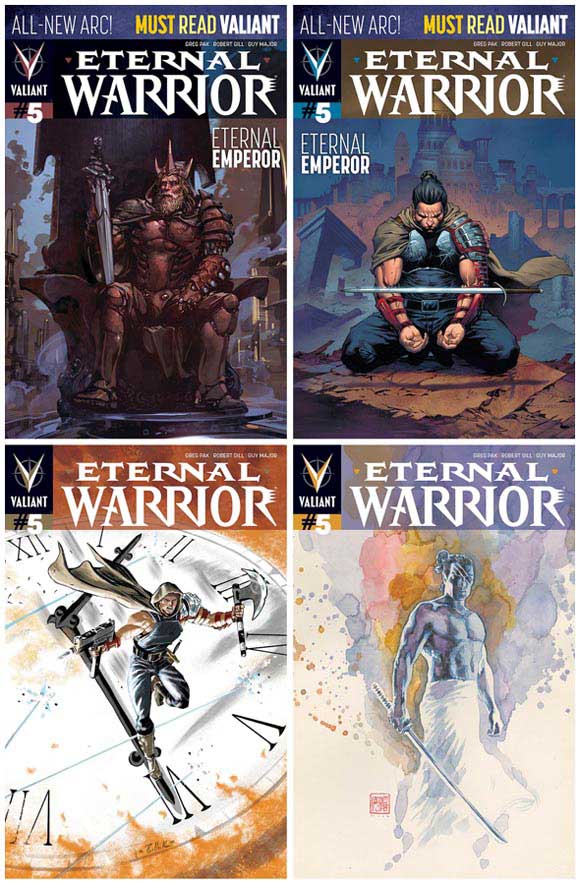 From left to right, top to bottom we have (barcode suffix and diamond code, if applicable in brackets):
Regular cover by Clayton Crain (00511 / NOV131267)
Pullbox variant cover by Diego Bernard (00521 / NOV131268)
Retailer Incentive 1:20 cover by Dave Bullock (00531 / NOV131269)
Retailer Incentive 1:50 cover by David Mack(00541 / NOV131270)
The preview for the issue reads: "MUST READ VALIANT! All-new arc, all-new jumping-on point! Valiant's immortal champion builds a bridge to 4001 A.D.!"
"THE FUTURE HAS ARRIVED. Two thousand years from today, the planet has been transformed by science, technology...and war. The centuries have not been kind to the Earth's own undying warrior - but a battle that could change everything is just beginning right here in the 21st century. Rising star Diego Bernard joins New York Times best-selling writer Greg Pak to make history with a brand new vision of the Valiant Universe that is to come and define a brand new era for heroes - past, present and future".
In early August 2019, the CGC census had 17 gradings recorded for the Mack Variant Cover, with six in the top grade of 9.8 near mint / mint.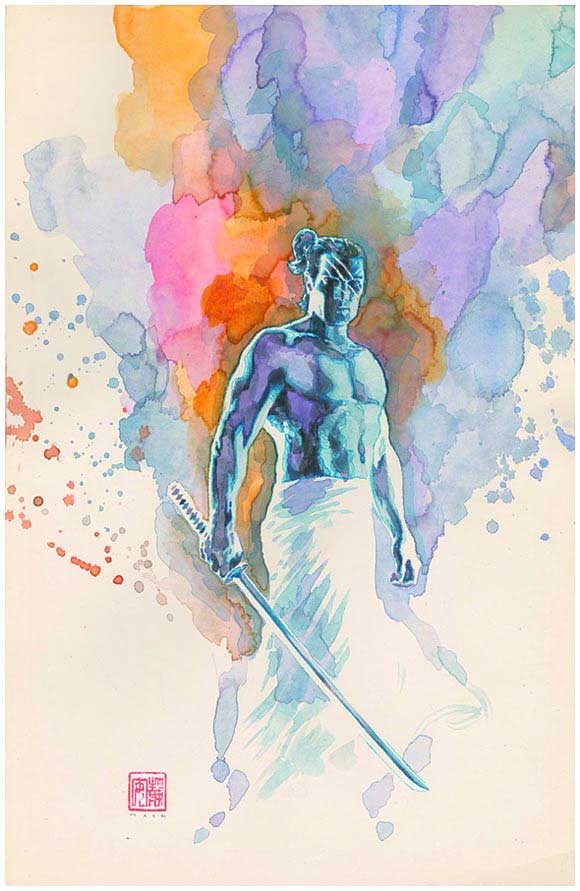 Prices have been quite varied for the 1:50 - between December 2017 and January 2018, copies were going from $230 to a little over $500 in one case. Prices have cooled somewhat since but with only 350 printed these are pretty rare comics.