Gwen Stacy #1 1:200 Lee Virgin Variant
Marvel Comics, published Date: April 2020 (In Shops: 2020-02-12).

Rare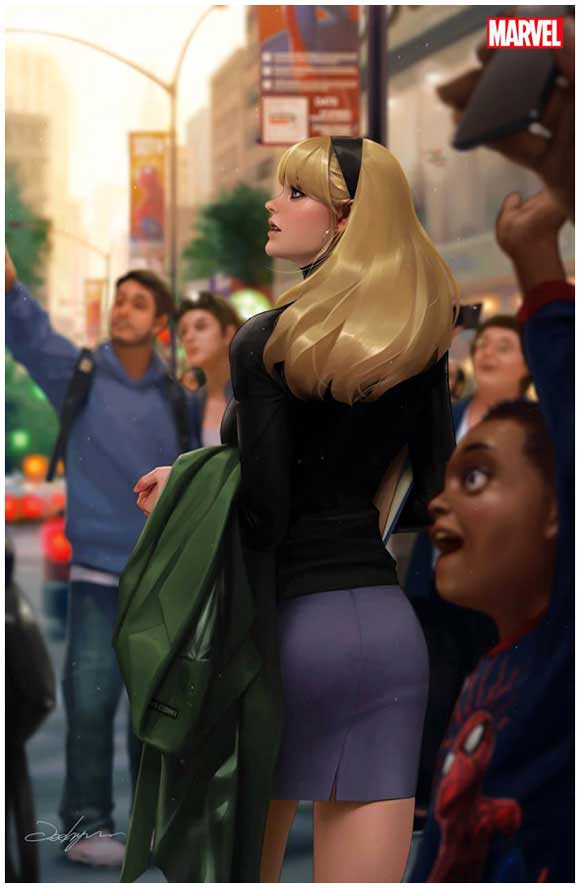 The First of Gwen Stacy's AMAZING Adventures!
Gwen and Peter may not have met until AMAZING SPIDER-MAN #31, but that doesn't mean Gwen's life began on that page. Learn the never-before told origin of Gwen Stacy, top of her class, daughter of the Police Captain and, as her friend Harry Osborn calls her, "The Beauty Queen of Standard High." But she's way more that you even know! Gwen's got a science brain, a nose for trouble and a no-quit attitude that always gets her in trouble. In the early Marvel Universe, that's a recipe for disaster.
Don't miss Gwen, Captain Stacy, Harry and Norman Osborn, Crimemaster, Wilson Fisk, Jean DeWolff, Yuri Wantanabe and even Spider-Man!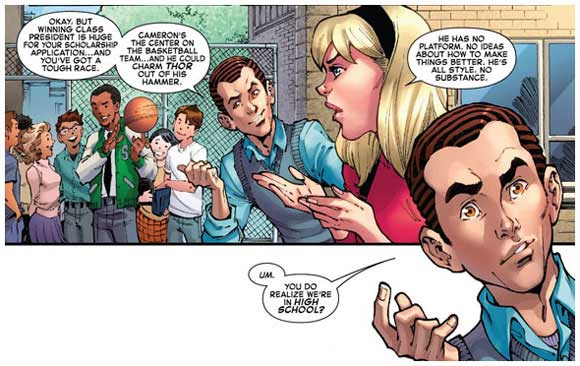 This issue was written by Christos N. Gage with interior art by Todd Nauck. The 1:200 "virgin" variant (Diamond code: DEC190844, barcode suffix: 00171) featured on this page had cover art by Jeehyung Lee.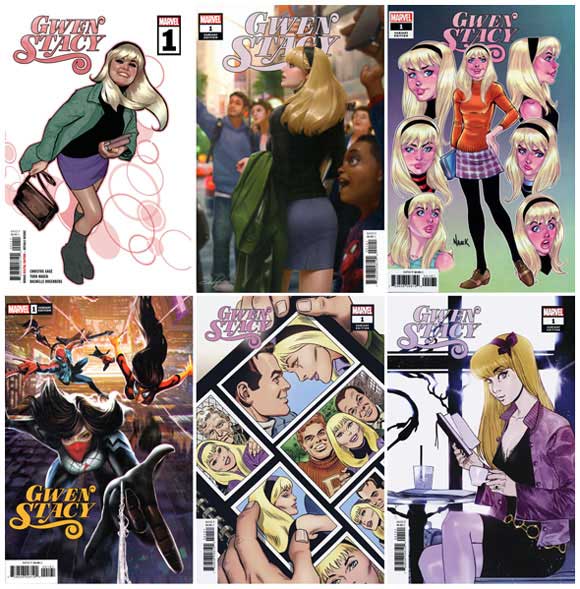 Above are some of the other first prints available from Diamond (prefixed with Diamond code and barcode suffix):
DEC190842 / 00111: Regular Cover by Adam Hughes
DEC190843 / 00141: Jeehyung Lee non-virgin cover
DEC190845 / 00181: Todd Nauck Faces of Gwen variant
DEC190846 / 00161: Jie Yuan connecting Chinese New Year variant
DEC190847 / 00151: John Romita Senior 1:100 Hidden Gem variant
DEC190849 / 00121: Sara Pichelli 1:25 variant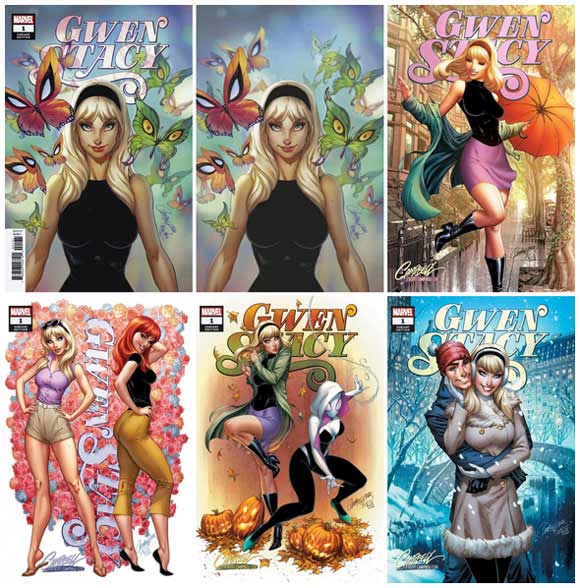 J. Scott Campbell produced the cover art for no less than six variants (!) above (only the first one has a Diamond code, the others were available via his website so only the barcode suffix is shown):
DEC190848 / 00131: Regular J. Scott Campbell variant
00123: Virgin cover
00116: Spring, "limited to 3,000 copies"
00117: Summer, "limited to 2,500 copies"
00118: Fall, "limited to 1,500 copies"
00119: Winter, "limited to 1,500 copies"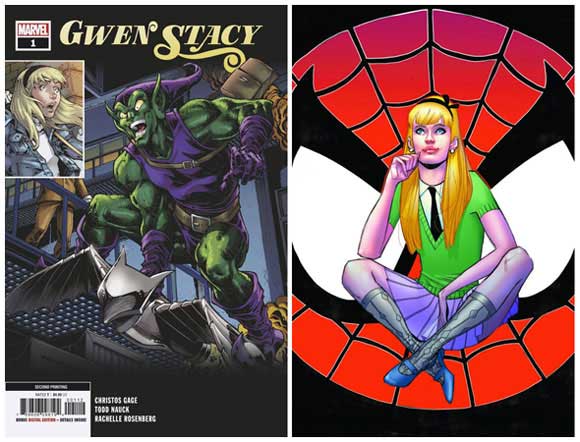 Above are the second print (Diamond code: JAN208271, barcode suffix: 00112) and the C2E2 Glow in the Dark variant, that was "limited to 3,000 copies".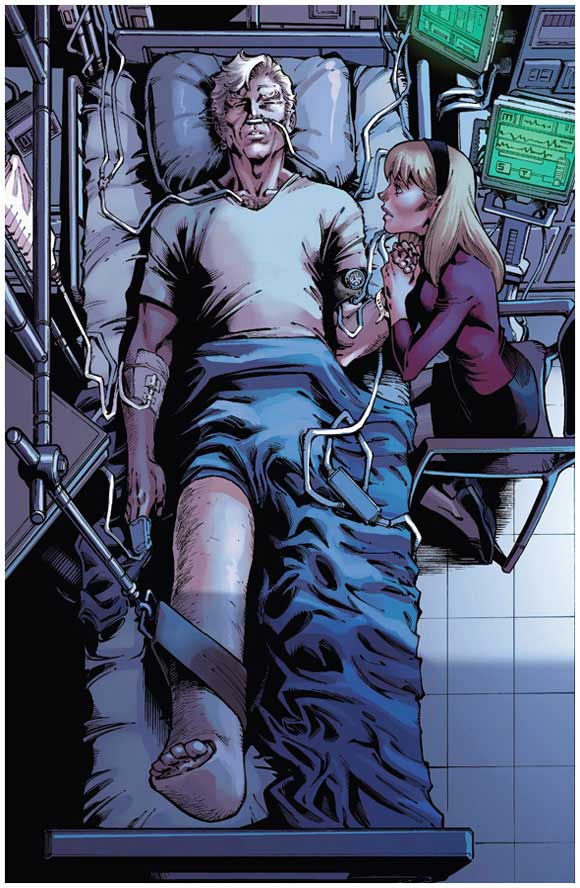 In early July 2020, the CGC census contained 37 recorded gradings for the "Campbell 'Virgin' Edition", all in 9.8 (near mint / mint). In that same timeframe, the CBCS population report had one copy of the "JeeHyung Lee Variant" but seemingly had no copies of the virgin variant of that variant.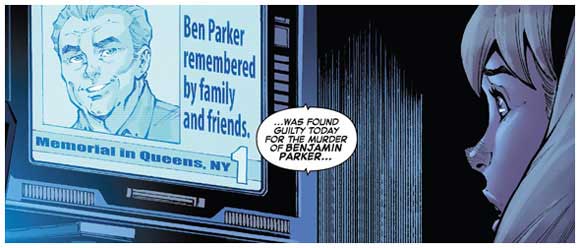 In early July 2020, buyers could expect to pay anything from $100 to $200 for a non-slabbed copy with near mint copies around the mid value; CBCS or CGC 9.8 graded copies would cost upwards of $300 around that time (but it is early days for this variant so one to keep an eye on).