The Birth of the Defiant Universe #1 One-Shot Retailer Promo
Defiant Comics, published date: May 1993, 16 pages.

Rare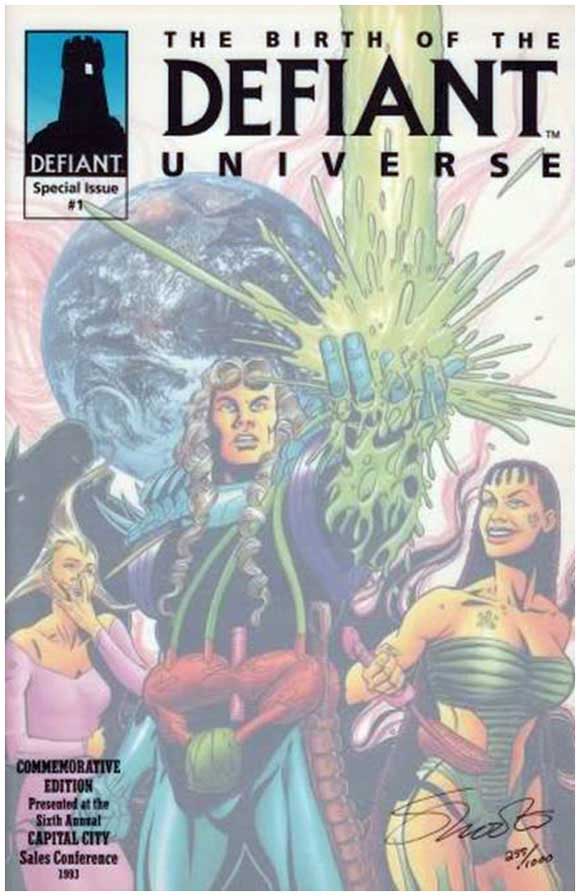 This was a free promotional comic that was "Presented at the Sixth Annual Capital City Sales Conference 1993", where Jim Shooter essentially introduces the Defiant Universe.
The comics were signed by Shooter on the cover and also numbered out of 1,000 (note: at least 4 copies are not numbered - these could be overage, file copies or complimentary copies).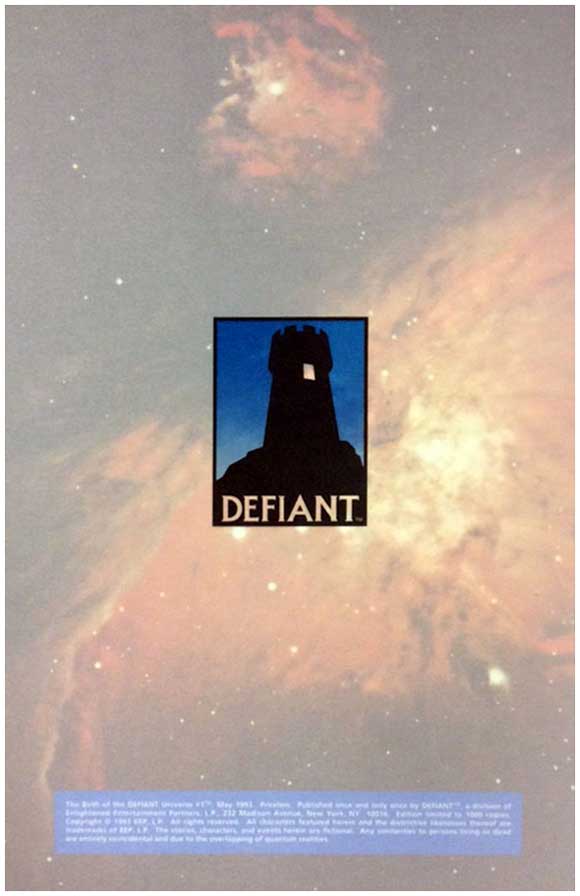 The cover art was by David Lapham and featured a sheer vellum cover overlay and high quality paper. They were given to retailers along with a pair of latex gloves and letter stating "DEFIANT! THE GLOVES ARE OFF! (But put these on to preserve this incredible collectors' item!)".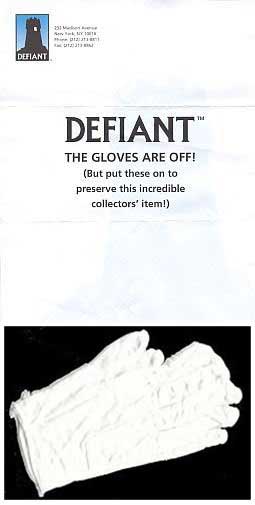 The preview contains teasers for War Dancer, The Good Guys, Dark Dominion, Charlemagne, Prudence & Caution and also Plasm (which was subject to a lawsuit with Marvel UK, who had a character called Plasmer - Defiant won the case but both companies folded not too long after).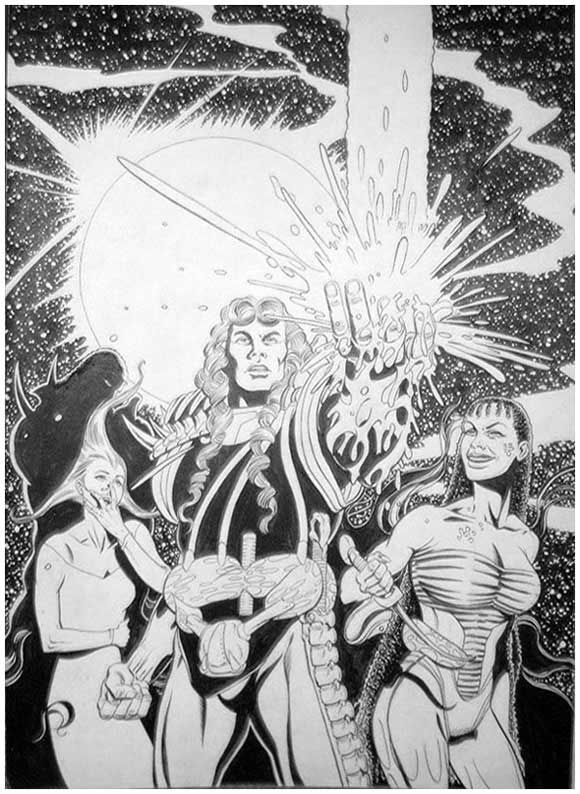 At the end of September 2017, CGC had 21 gradings recorded in their census with the highest being a lone 9.9 (near mint minus).
Copies of this promo can be obtained for as little as $25 but expect to pay a lot more for a near mint raw copy or a CGC higher graded copy.