Star Wars #58 John Tyler Christopher Negative Space Variant
Marvel Comics, published: February 2019

Rare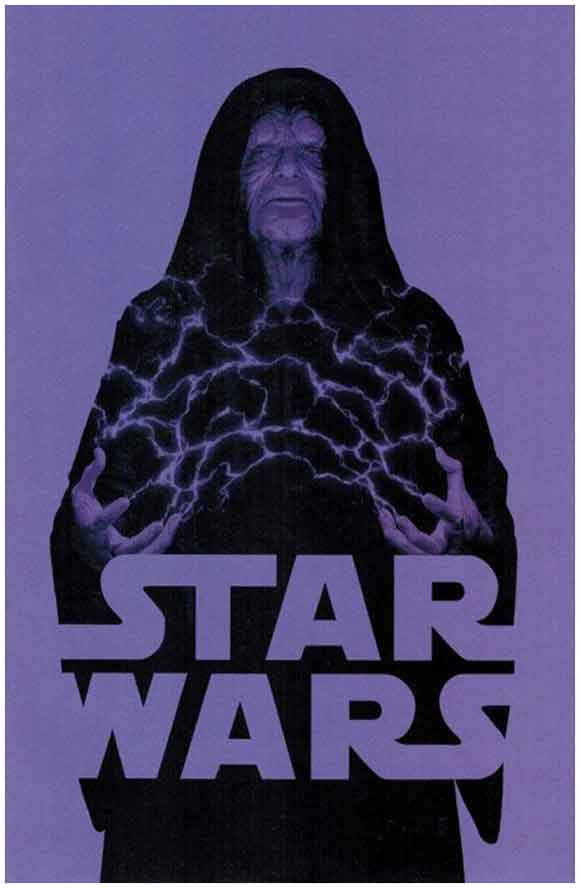 This is the JohnTylerChristopher.com negative space exclusive cover featuring Emperor Palpatine, which was "limited to 1,000 copies".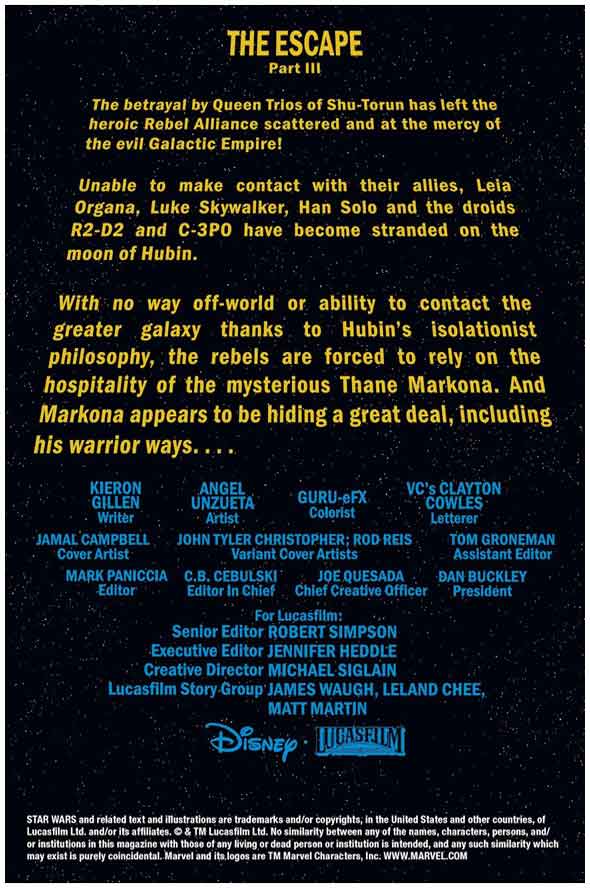 "THE ESCAPE" - PART 3
Is there romance in the air for Luke and Tula?
Is there romance in the air for HAN AND LEIA?!
Is there romance in the air between a bunch of stranded rebels and enormous ravenous monsters?
No. This last one is no.
Rated T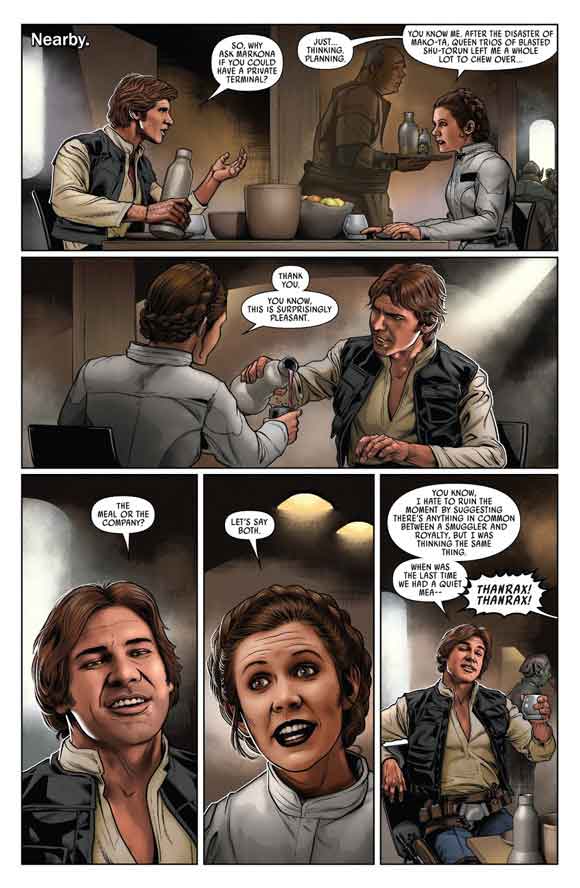 This issue was written by Kieron Gillen with interior art by Angel Unzueta.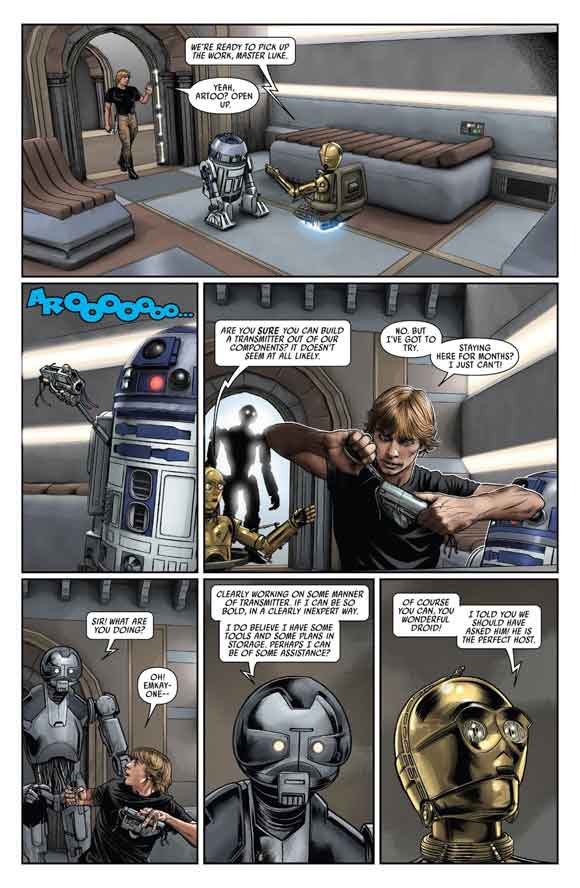 Below are the other cover editions for #58: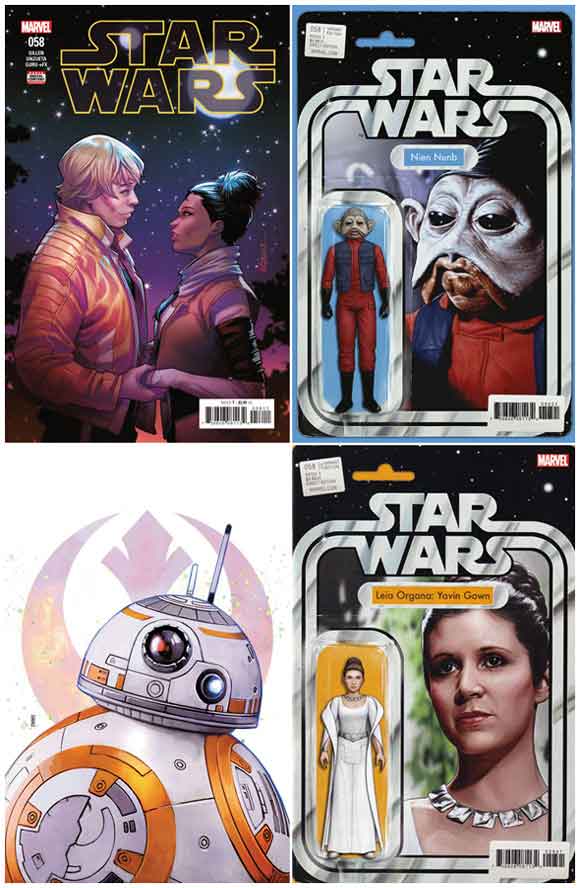 From left to right, top to bottom (Diamond code / barcode suffix):
Regular Jamal Campbell cover (OCT180995/05811)
John Tyler Christopher Action Figure Variant cover (OCT180996/05821)
Rod Reis Galactic Icon Variant (OCT180997/05831)
John Tyler Christopher Exclusive Action Figure (Leia Organa: Yavin Gown) "limited to 3,000 copies" (-/05841)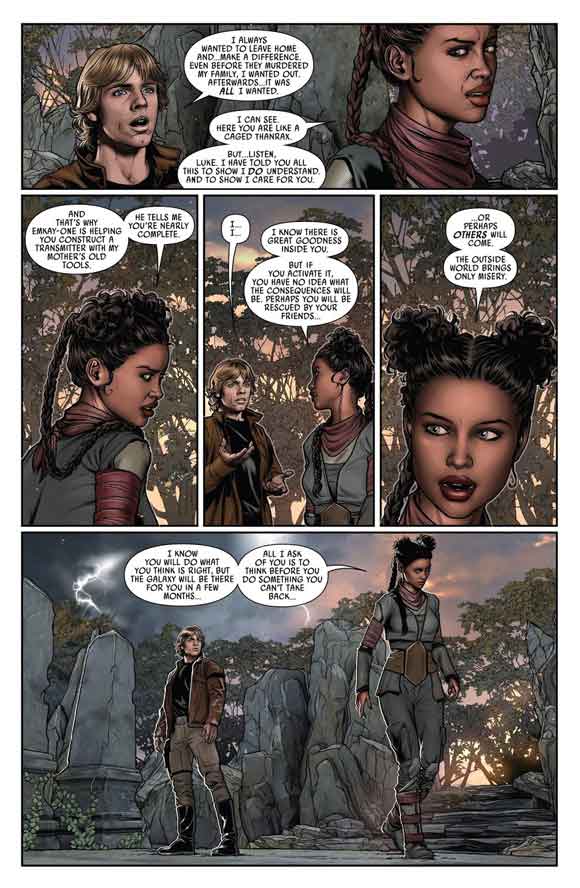 At the time of writing, in early April 2023, the CGC Census recorded 202 gradings of the "Christopher Variant Cover", with five in the top grade of 9.9 (mint minus), including four on Signature Series labels.

At that same time, the CBCS Population Report had 56 gradings recorded for the "JTC Negative Space Variant" with 47 in the top grade of 9.8 (near mint / mint).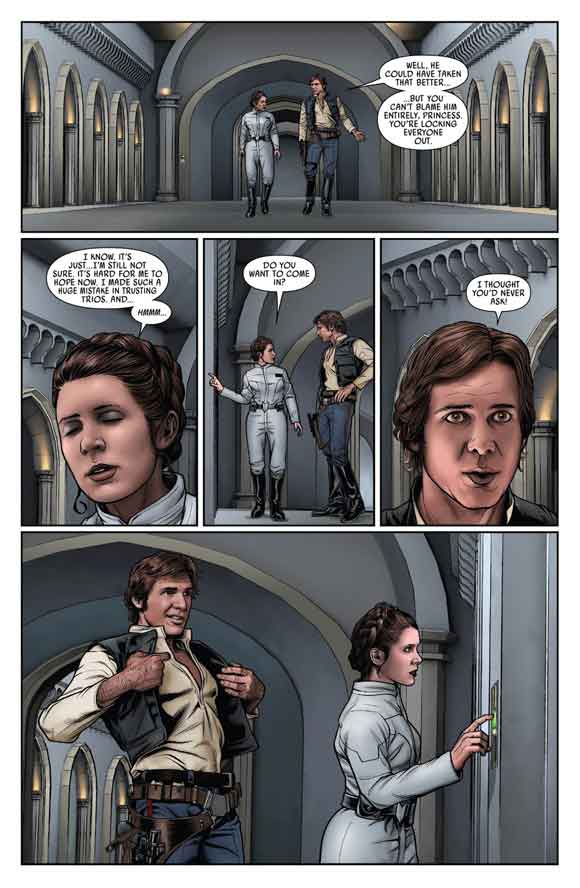 In April 2023, a raw copy of the purple Christopher variant would set you back at least $125 in near mint condition and a 9.8 graded copy around $300.