Journey Into Mystery #633:
1:50 Stephanie Hans Venom
Cover Variant
Diamond Code: NOV110483 ; ISBN/UPC: 7-59606-05673-6-63321

In Shops: 2012-01-11 ; SRP: $2.99

Marvel Comics, published Date: March 2012.

Rare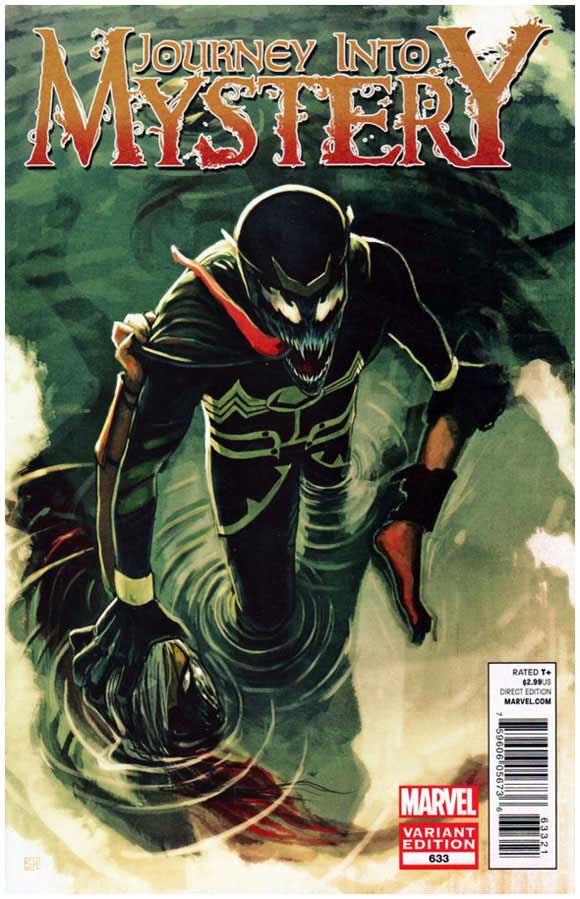 This issue was in shops at the same time as Venom (2011) #12, which was the lead in to the "Circle of Four" storyline staring Venom, Red Hulk, X-23 and Ghost Rider. Marvel commissioned a number of 1:50 Venom variant covers, available in shops in January and February 2012, to promote the storyline and a number of these variants, like this one, have rocketed in price.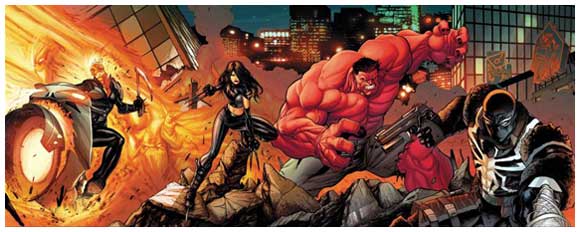 Journey Into Mystery #633 was written by Kieron Gillen with interior art by Richard Elson.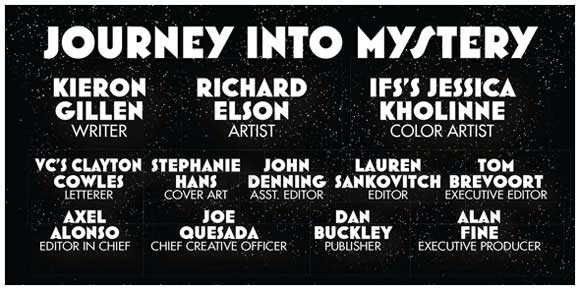 The cover art for the Venom variant and also the standard issue (finished cover art shown below) was by French illustrator Stéphanie Hans.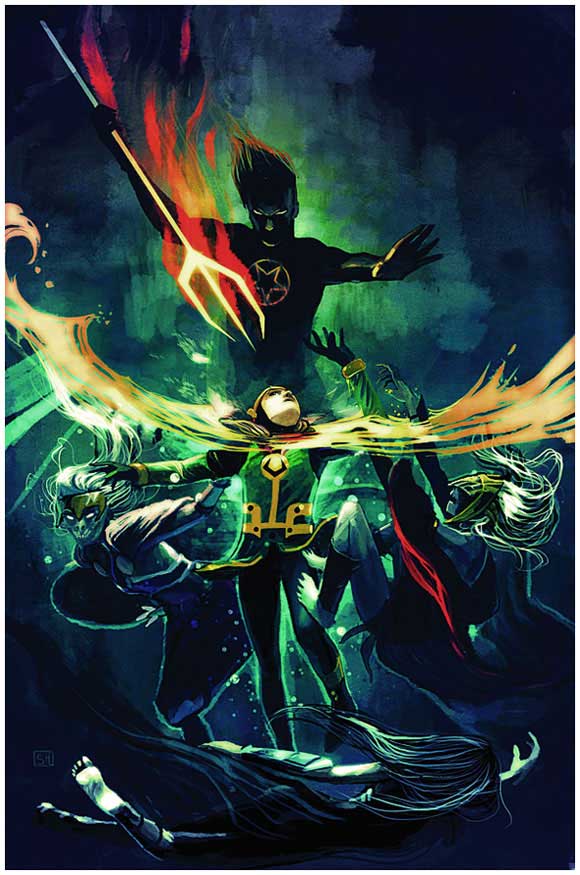 From the 18 or so 1:50 Venom variants produced at this time, this seems to be one of the harder ones to get hold of. In mid June 2017, CGC had 12 gradings recorded in their census with only 4 in the top grade of 9.8 (Near Mint / Mint).
There are usually a few of these Hans Venom variants available on auction sites such as ebay but be prepared to pay a premium to obtain one with sellers looking for over $600 for CGC/CBCS 9.6 (Near Mint Plus) copies in June 2017.