Marvel Collectible Classics: Spider-man #2 Chromium Cover (Reprints Spider-Man #1)
Marvel Comics, 1998.

Low Dist.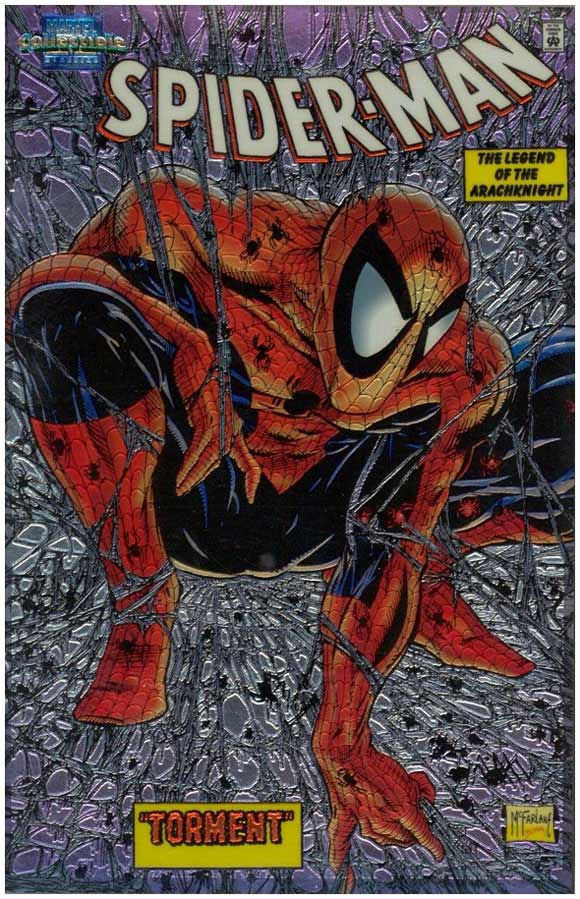 This is Marvel Collectible Classics: Spider-Man #2 from 1998, which reprints Spider-Man #1 from 1990, retaining the same classic Todd McFarlane cover in chromium. The back cover also features the chromium treatment, with Spider-Man in his black costume: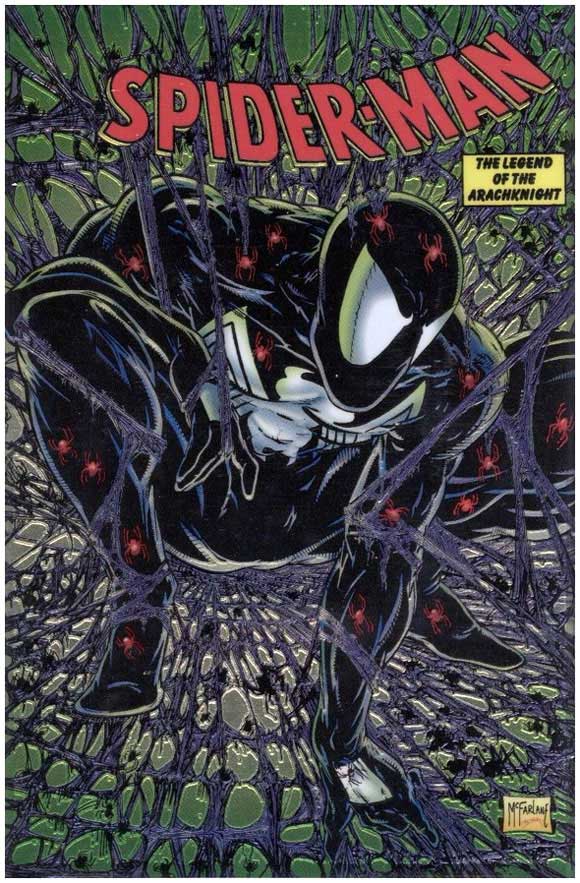 These are not quite as rare as Marvel Collectible Classics: Spider-Man #1, which reprinted Amazing Spider-Man #300, however, they were a limited item with sources reporting there were "7,500 Produced".
It is worth noting that the chromium reprint does not have an issue number on the cover and it can be confused with #1 (the number of the comic it reprints), however, CGC, CBCS and most websites have this denoted as #2.

Another point to note is that the published date of #2 (usually found in the indicia) is seemingly before #1 according to the CGC records:

At the end of November 2017, the CGC census had 429 gradings recorded for this chromium edition with an astounding 5 graded at 9.9 (mint minus) and 5 at 10.0 (gem mint) reflecting the quality of the cover.
With the art from the original Spider-man #1, the 90's chrome treatment and the limited print run has lead to demand for these and they are, unfortunatley, not so cheap to obtain.