The Incredible Hulk v2 #377 Third Print
Marvel Comics, 1994.

Low Dist.
The first print of the Incredible Hulk #377 was dated January 1991, with a second print in the same year, both priced at $1 US ($1.25 Canadian; 60p UK). Curiously three years later, in 1994, the issue was reprinted once again, this time with small print run to the North American direct market (priced at $1.75 US; $2.35 Canadian).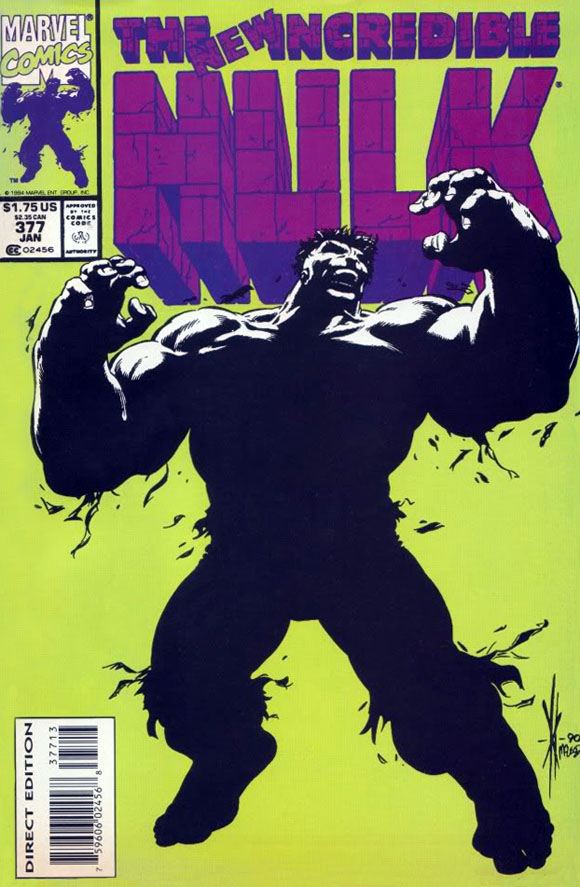 In the story, Doc Samson, with the help of The Ringmaster, works on Banners mind to exorcise his demon (his father) and merge the personalities of banner with the green and grey hulks.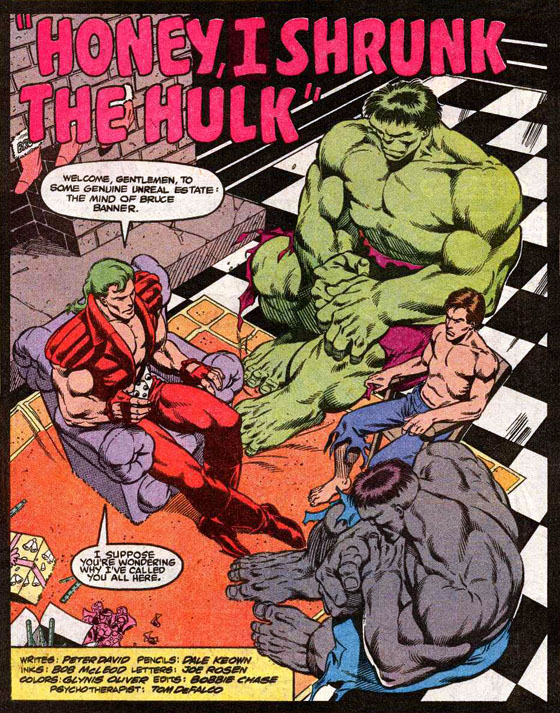 This merging was likely seen as a pivotal moment in the series and maybe the reason Marvel chose to re-print the story again in 1994. Each of the three printings featured a different color scheme on the cover and the limited print run on the softer colored 3rd print has made it a rare and desirable collectible.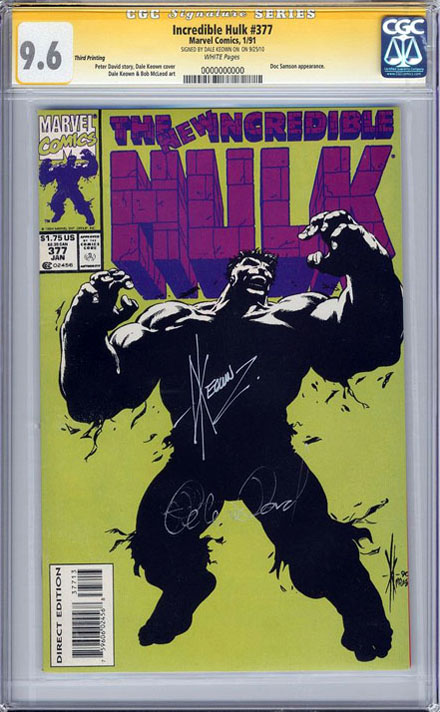 There are always a few issues appearing on auction sites but top graded 9.6 and 9.8 copies are not so easy to come by and will command a large premium over a raw NM.