Marvel Tsum Tsum #4 Dave Johnson Variant Cover
Diamond Code: SEP161100 ; ISBN/UPC: 7-59606-08541-5-00421

In Shops: 2016-11-23 ; SRP: $3.99 ; 20 Pages

Marvel, published date: January 2017.

Rare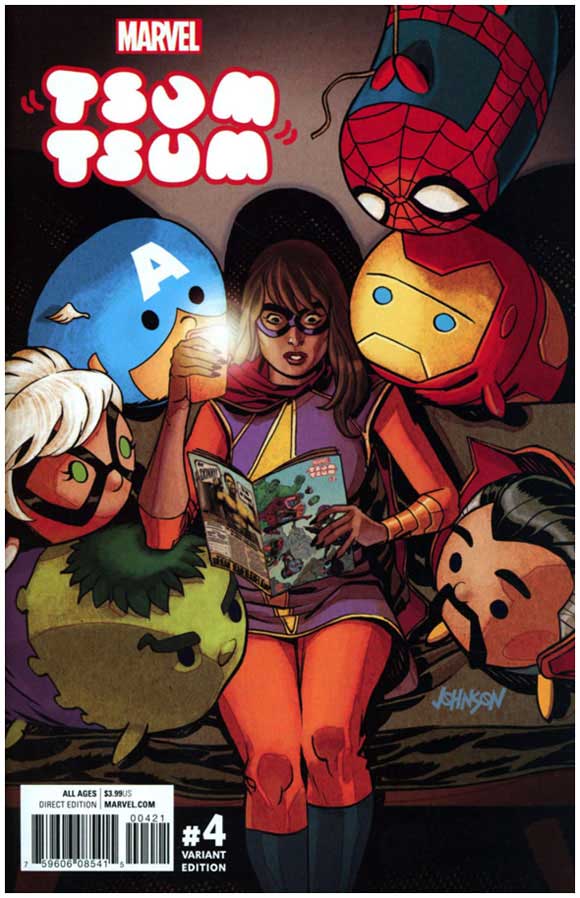 This is the 1:25 retailer incentive, with cover art by Dave Johnson. The interior art is by David Baldeon and the "Tsum Raider" story is written by Jacob Chabot.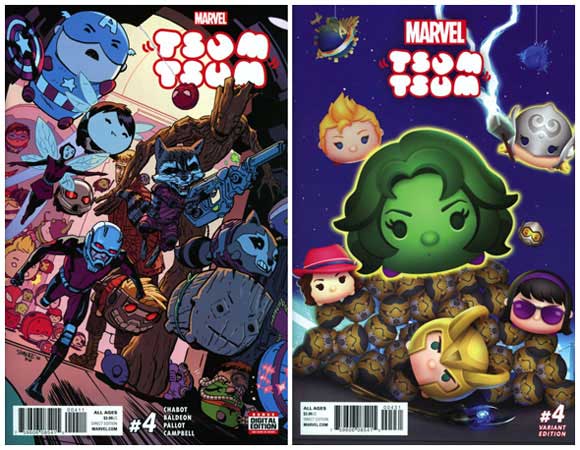 There were two other covers produced (shown above), the standard cover by Chris Samnee (Diamond code: SEP161099) & the Connecting variant cover by Fernando Olmedo (Diamond code: SEP161101).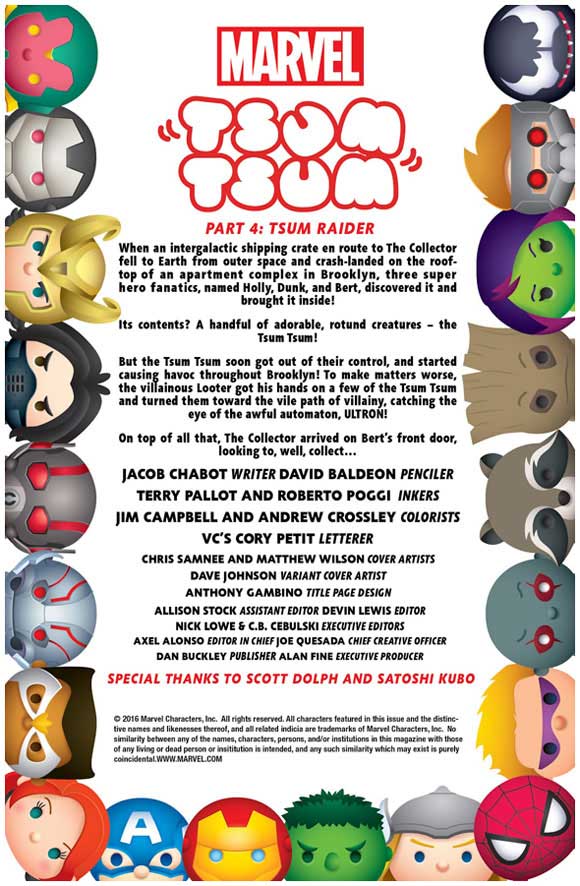 HERE COMES THE TSUM!
The worldwide phenomenon comes to a close with a bang! Will the Tsum Tsum make it out of their trip to Earth?!
And! What will be the fate of the children living in THE BLOCK when Ultron returns?!
All Ages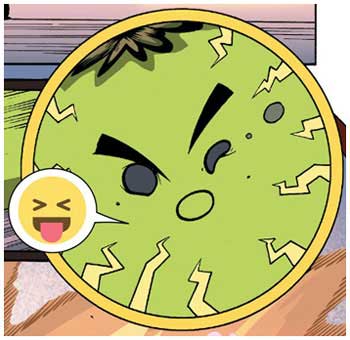 Near the start of July 2018, the CGC census recorded six gradings (three in the top grade of 9.8 near mint / mint) for the descriptively titled "Variant Edition".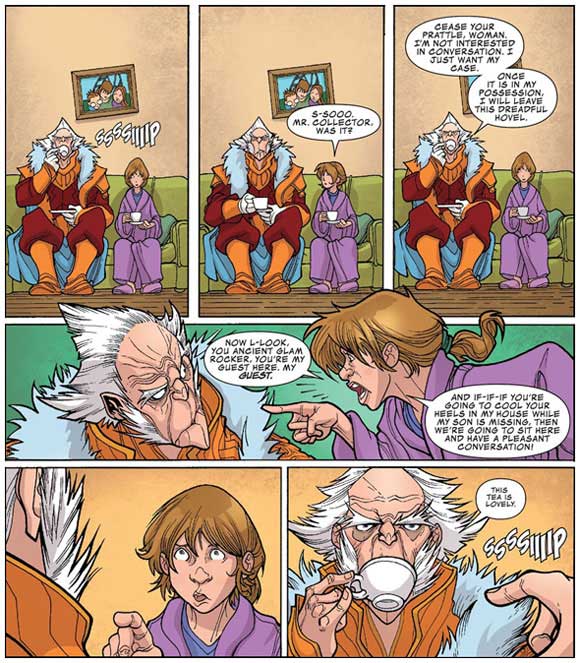 This series had a low distribution (less than 10,000 world-wide) with these 1:25 copies not being so common and prices certainly reflect that, with most copies selling for over $400 in the first half of 2018.