Star Wars Special: C-3PO #1 1:1000
Harris Red Arm Spotlight Variant
Diamond Code: JAN168297D ; ISBN/UPC: 7-59606-08258-2-00181

In Shops: 2016-04-13 ; 32 Pages ; SRP: $4.99

Marvel Comics, published Date: June 2016.

Rare
This is the 1:1000 retailer incentive variant, noted as the "Harris Sketch Cover" by CGC and the "Harris Red Arm Spotlight Variant" by Diamond Comic Distributors:

The blurb for the comic reads: "Follow everyone's favorite protocol droid as he Journeys to Star Wars: The Force Awakens in this special one-shot leading up to his appearance in the film! Just how did Threepio get a red arm, anyway? Find out here as the blockbuster creative team of James Robinson and Tony Harris of DC's Starman reunite for the first time in nearly two decades!".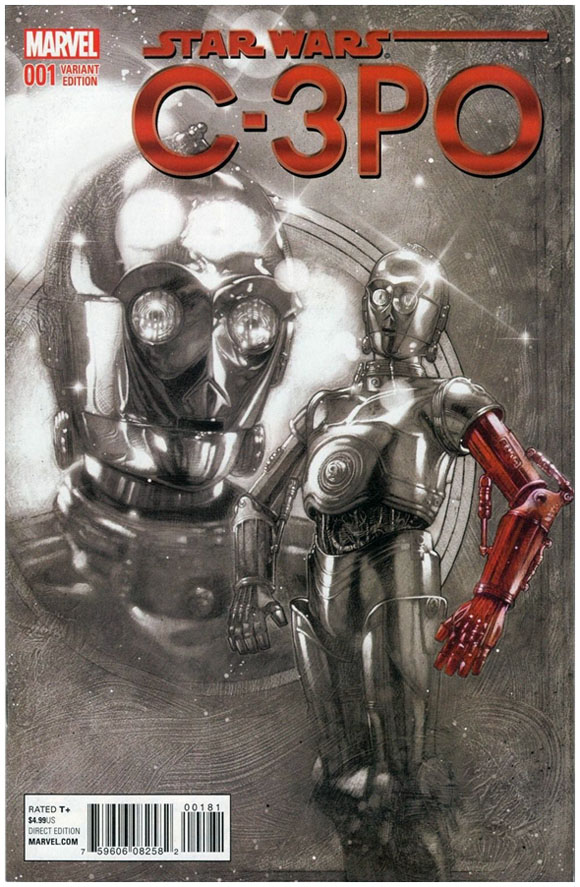 The comic was very popular, selling over 135,000 English language copies world-wide (of all covers), however, retailers had to order 1,000 copies to get one single copy of the Harris sketch variant. Note that, although the number of the sketch copies distributed to retailers will have been low, the number printed will have been higher to cover any damages, complimentary copies, file copies etc.
Below is a scan of the back of the variant: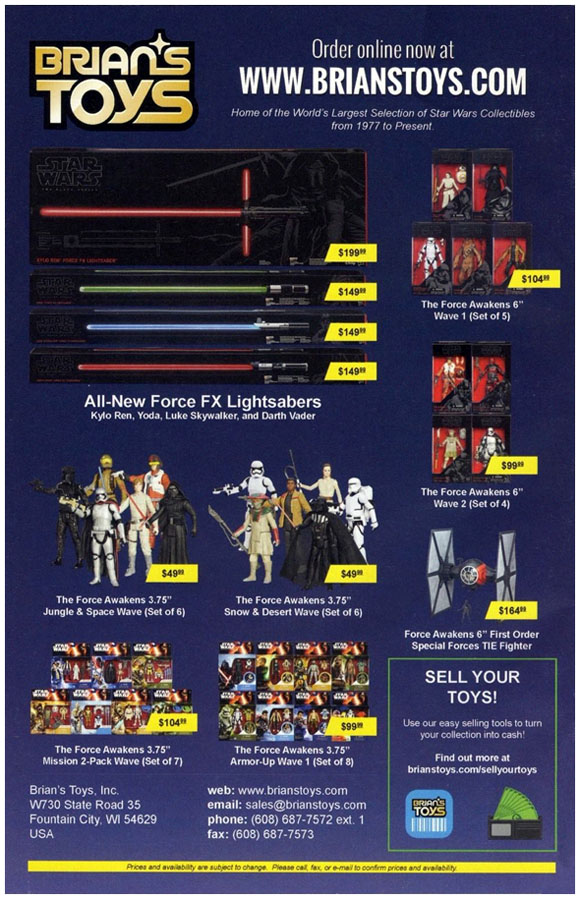 In late July 2016, CGC had only two recorded gradings for the sketch variant, one in 9.4 and one in 6.5.
Prices are a little erratic for these: back in May 2016, they were selling for over $1,000 but realized sale values in July 2016 had dropped back considerably. However, these are very rare so will be one to watch closely in the coming months.