Wolverine Origins #10
"Third Claw" variant edition
Marvel Comics, March 2007.

Rare
Wolverine Origins #10 introduced Wolverine's son Akihiro, who was cruelly named Daken (mongrel) by other children when he was young due to his mixed heritage - his mother Itsu (who was murdered before he was born!) was Japanese.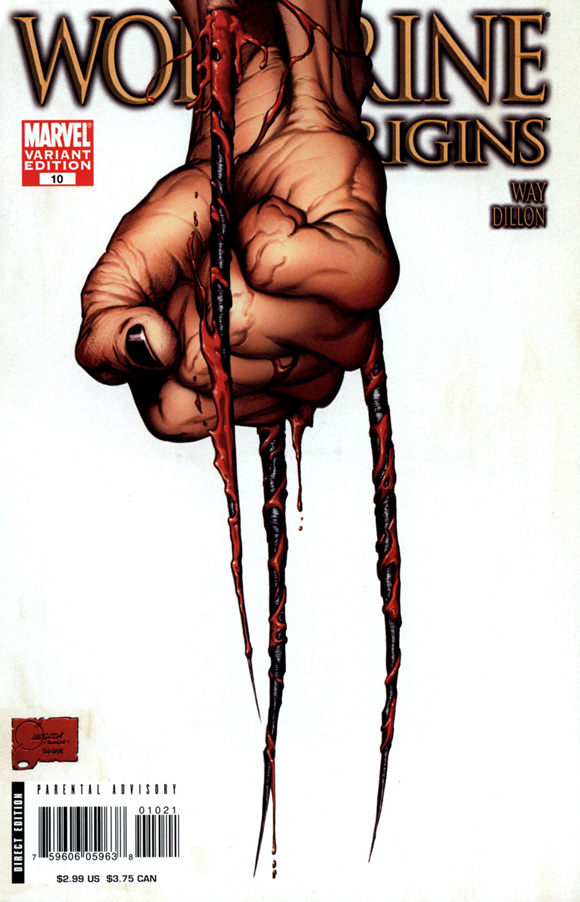 The overall print run for Wolverine Origins #10 was over 100,000 world-wide but this is the rare retailer incentive "3rd Claw" (1:100) cover variant by Joe Quesada.
Below is a CGC Signature Series copy of the book, signed by Stan Lee, John Romita Sr. & Herb Trimpe, graded in 9.8 (near mint / mint) which sold for $879.99 in August 2014: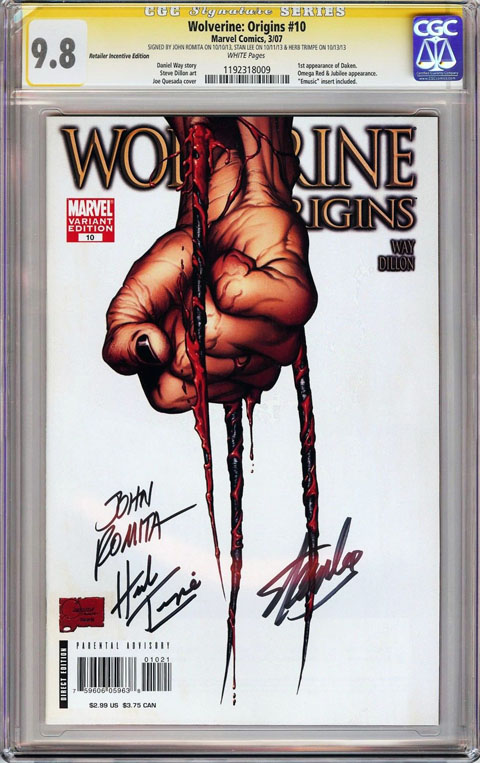 Another copy, additionally signed by Joe Quesada, sold for $1,000 a couple of months earlier.
Although rare, at least one or two 3rd claw variants are available on auction sites such as ebay at any one time and the majority usually sell.