Saga #1 DRS Edition & 1st Print
Image Comics, 2012.
DRS Edition
April 2012


Rare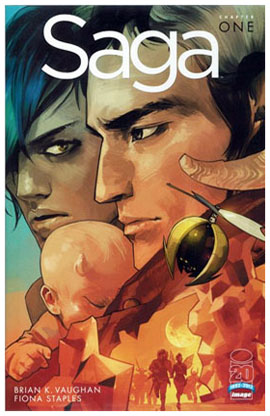 First Print
March 2012

Common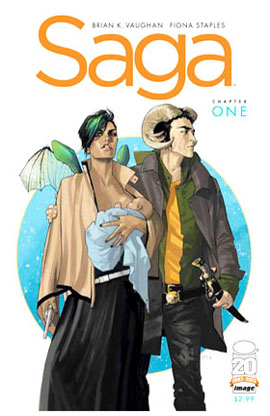 Brian K. Vaughan had already made a name for himself in comics with Y: The Last Man and there was a great deal of hype surrounding Saga before it's release. It seems to have lived up to the hype and really took off quickly selling out the first print (denoted by the orange "Saga" lettering) and subsequent prints (five printings in all).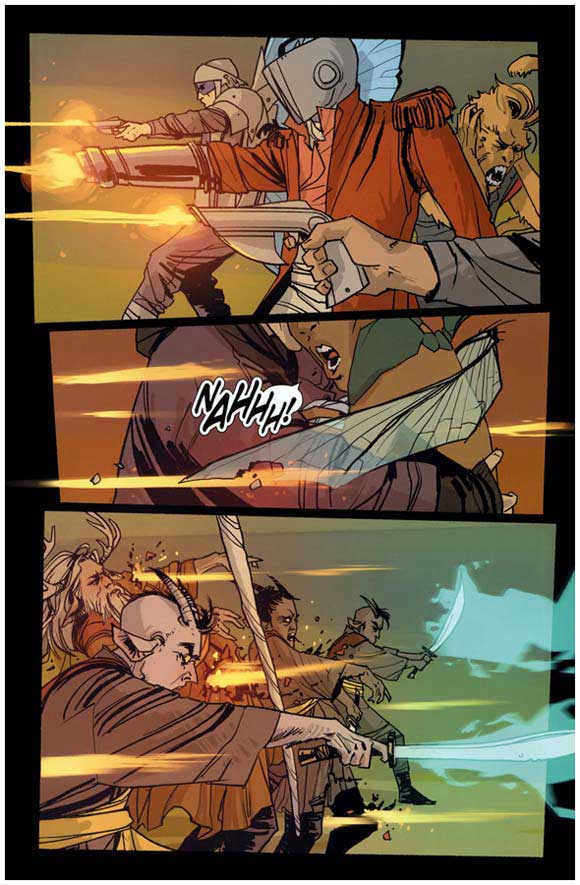 The series, which Vaughan jokingly described as "Star Wars for perverts" has proven popular and the initial print's price has continued to rise, now worth well over $100.
More interesting for this website was the release of the Diamond Retailer Summit variant prior to the C2E2 convention, which was limited to just 500 copies available as an incentive edition to attending retailers. Prices for these have shot through the roof and, in June 2018, were worth in excess of $2,000 for a 9.8 (near mint / mint) CGC or CBCS graded copy.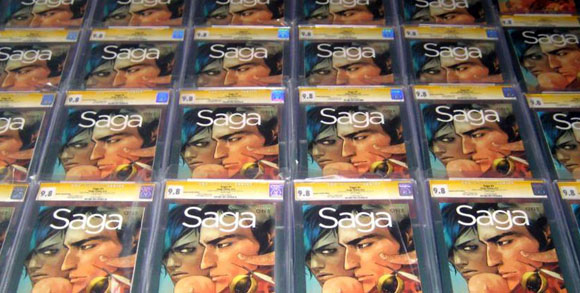 Above: nice $40,000+ carpet!
Related comics:
Image: Saga #01 DRS Edition (this comic)