Walking Dead #1 Last Wine Variant
Image Comics, published date: April 2019

Rare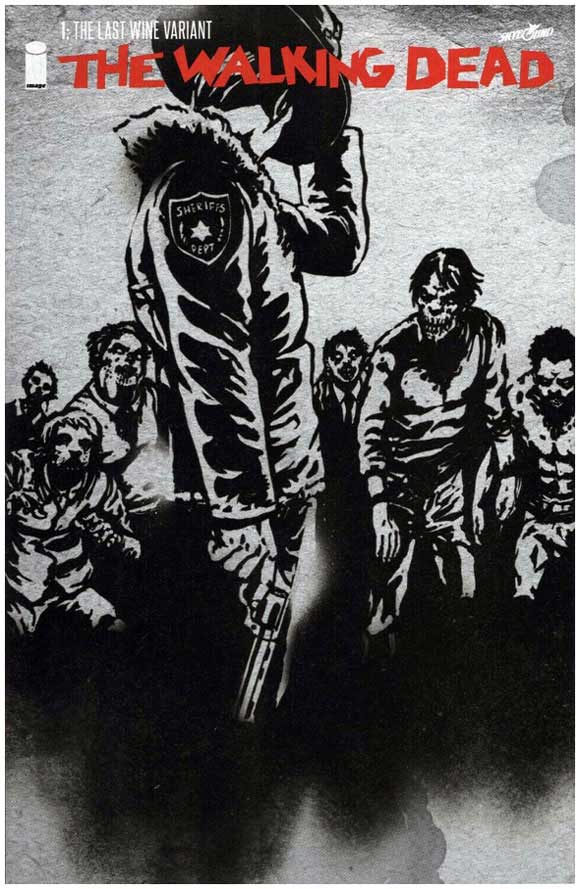 This is The Last Wine variant of Walking Dead, reprinting the content of The Walking Dead #1.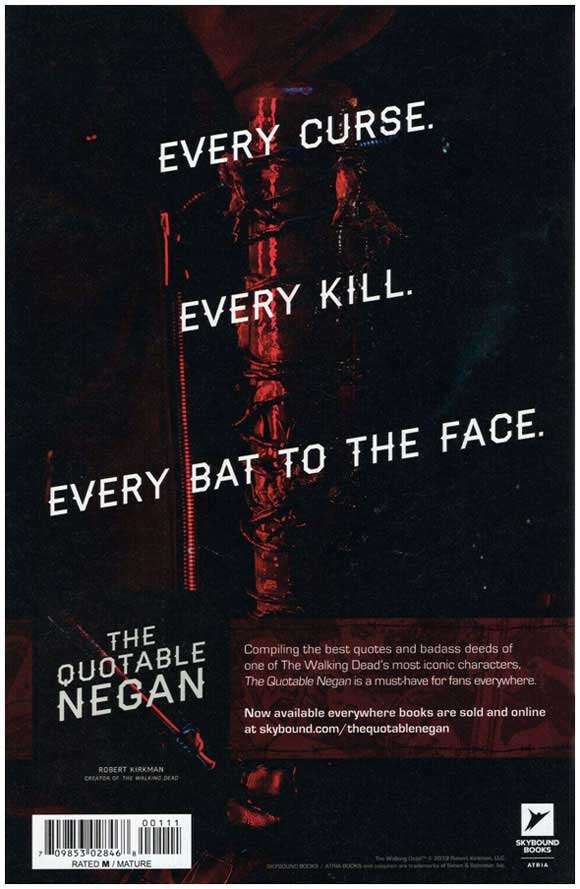 The 2019 variant was produced for The Last Wine Co. (a brand of Treasury Wine Estates) located in Sonoma California.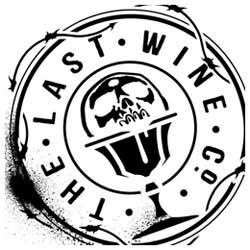 The company has been selling Walking Dead wine via their website thewalkingdeadwine.com since around the start of 2018 (with wines as old as a 2015 Blood Red Blend). Buyers of the wine could also download the "Living Wine Labels" App and when the phone camera is pointed at the wine bottle label, things come to life on the screen such as Sheriff Rick Grimes and zombies breaking out of the wine bottle.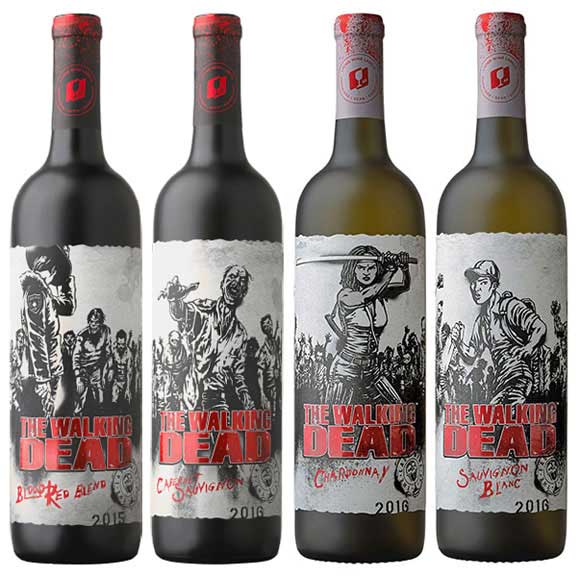 Above are four of the wines for sale and below is the rear label from one:
These variants seemed to have first come to light at the NYCC where cover (and Wine label) artist Chris Burnham seemed to have some copies, possibly his own complimentary copies, which he highlighted via his Twitter feed: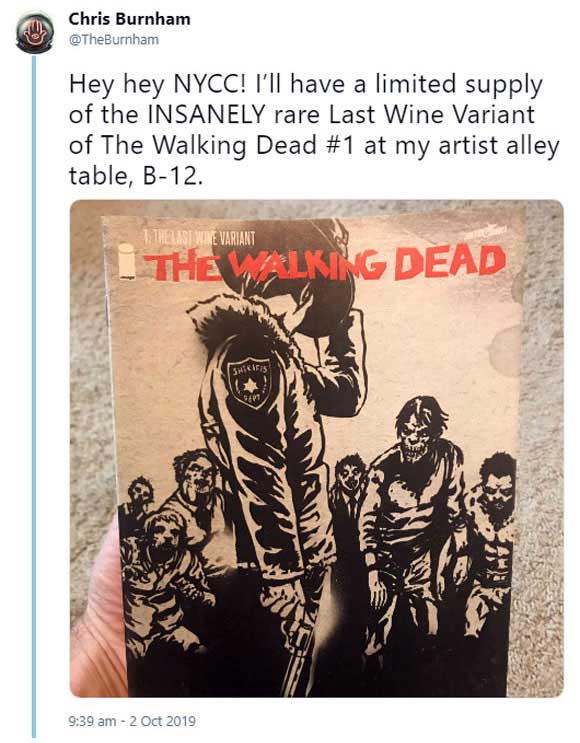 He mentioned the comic being "insanely rare" and also followed up the tweet with one below daring someone to find any more:

Since NYCC (in early October 2019), only a few copies have come to secondary markets with five copies sold on ebay in November 2019 (selling for $438, $325, $595, $566 and $1,000 for a verified signed CBCS copy grading 9.8).
This comic seems very hard to get hold of, however, it was reported on one website that the comics were available in some liquor stores selling the wine, but this remains anecdotal and does not seem to match up with other reports of people not being able to find them at the stores (as well as the incredibly low numbers sold and for sale by the start of December 2019).
Certainly one to keep a close eye on.