Nowhere Men #1 Thought Bubble Comic Art Festival Variant
Image Comics, November 2012.

Rare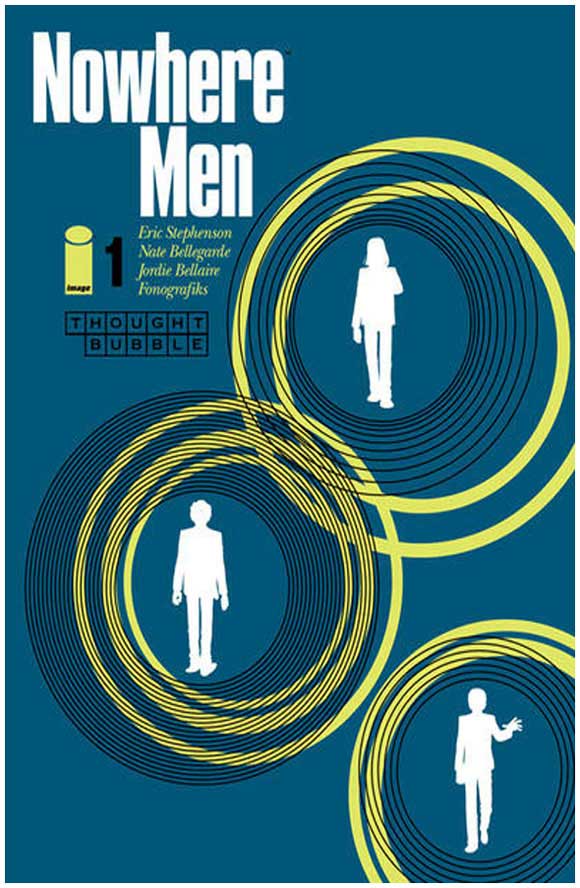 "Science is the New Rock 'n' Roll"
So said Dade Ellis, Simon Grimshaw, Emerson Strange and Thomas Walker at the dawn of a new age of enlightenment that ushered in a boom in scientific advancement. As the research supergroup World Corp., they became the most celebrated scientists of all time. They changed the world - and we loved them for it. But where did it all go wrong? And when progress is made at any and all cost, who ultimately pays the price?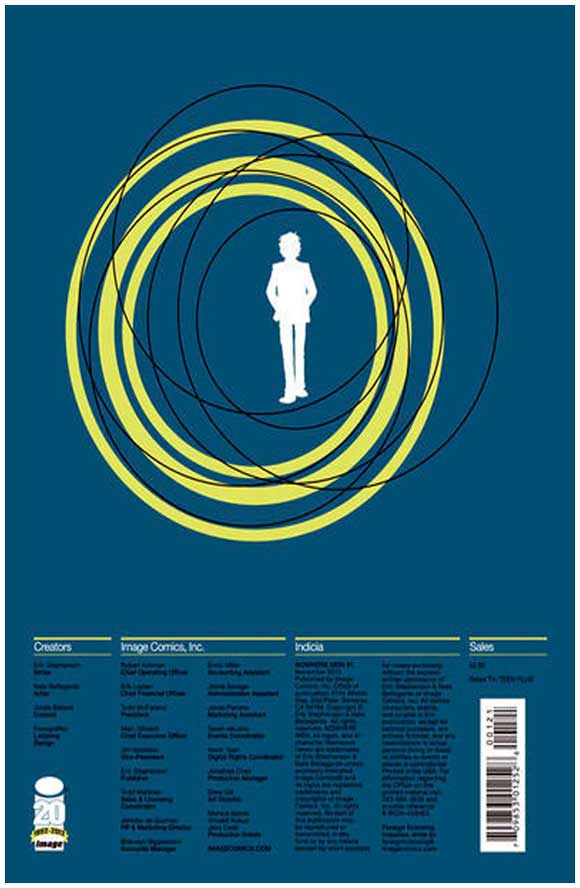 This issue was written by Eric Stephenson with interior art and inks by Nate Bellegarde and was published in November 2012. The Thought Bubble variant featured a cover art by Nate Bellegarde.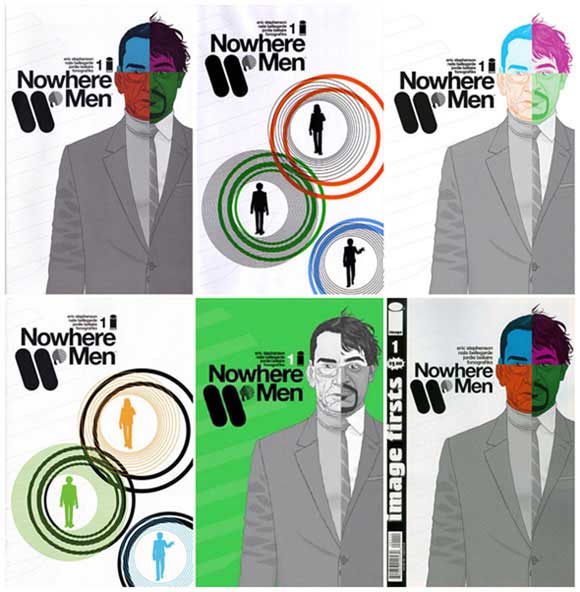 Above, from left to right, top to bottom are the first to fifth prints and also the Image Firsts reprint.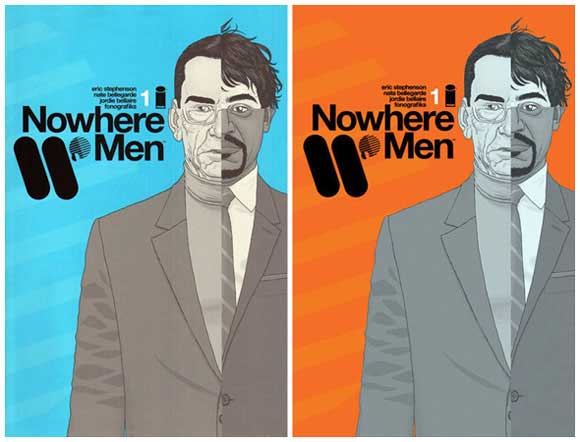 Above are a couple of the other variants: the Liberty (CBLDF: Comic Book Legal Defense Fund) Variant and the ComicsPro variant.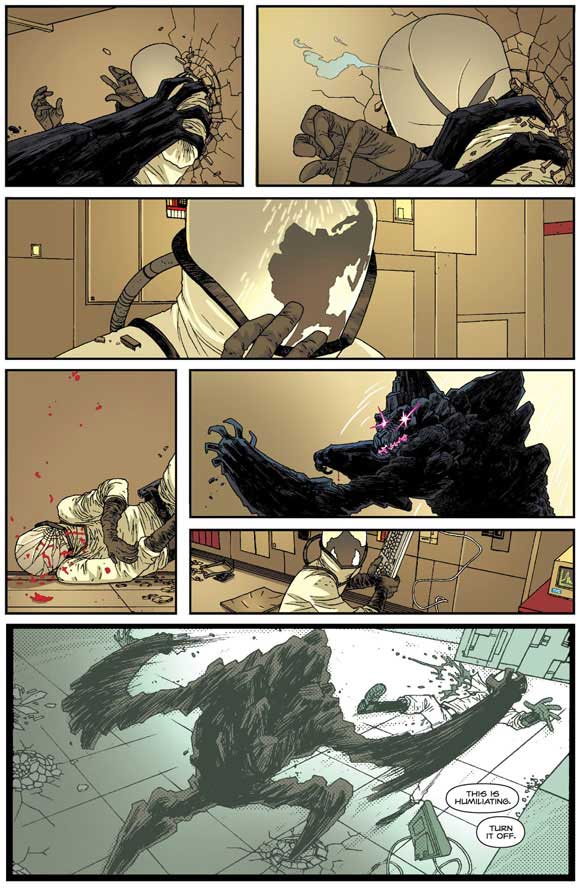 The Thought Bubble variant was due to be available from the Thought Bubble Comic Art Festival in Leeds, England, in November 2012, however, the book apparently shipped late from the printer so didn't make it. The variant was instead made available from the Travelling Man comic book stores, all in the north of England (note that Travelling Man started life with its first store in Headingly in Leeds in 1991 and is a partner and sponsor for the Thought Bubble festival). Anecdotally the variant was apparently limited to 500 copies.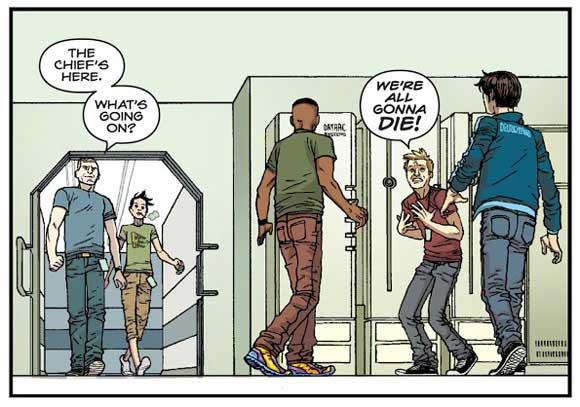 In late June 2020, CGC recorded 81 gradings of the "Thought Bubble Variant Cover" with 47 in the top grade of 9.8 (near mint / mint). At that some time, the CBCS population Report did not have any recorded gradings of the festival variant.