Batman #50 Jim Lee & Scott Williams Diamond Retailer Exclusive
DC Comics, published Date: Early September 2018.

Rare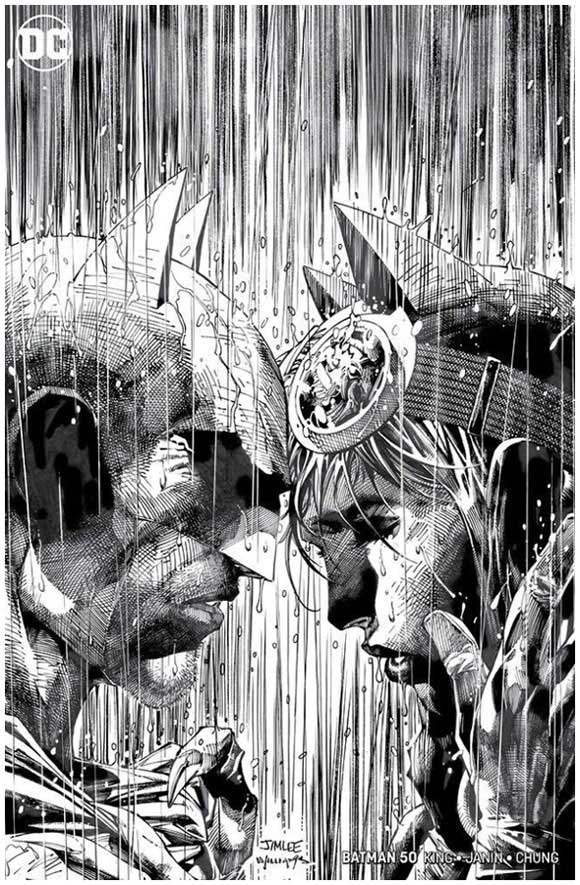 This variant was available from exclusive retailer events hosted by Diamond Comic Distributors at NYCC (New York Comic Con) and SDCC (San Diego Comic Con). Note that the variant has no barcode or price and is both sketched (by Jim Lee) and inked (by Scott Williams) and should not be confused with the 1:100 pencil sketched variant.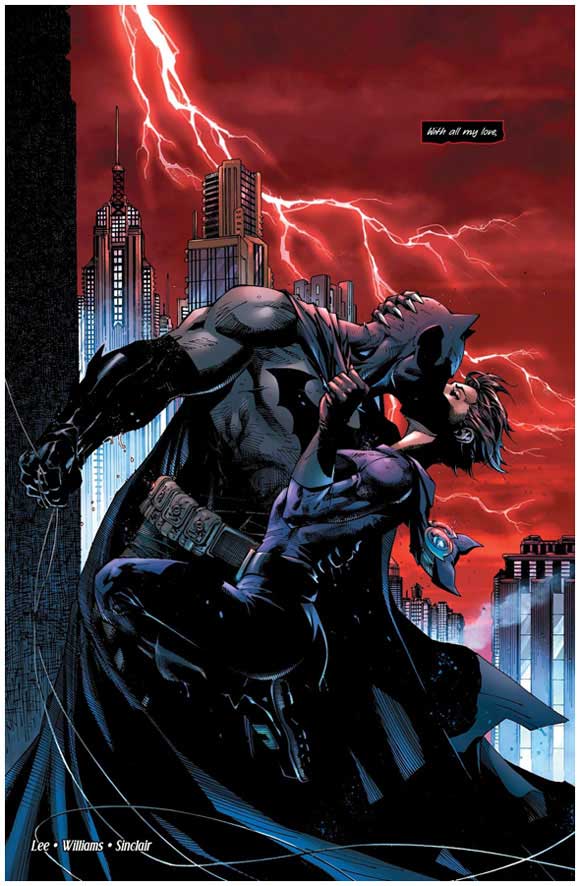 Over 100 variants exist for this issue, which feature numerous artists past and present on the covers and interior, including the Jim Lee page above (inked by Scott Williams and colored by Alex Sinclair).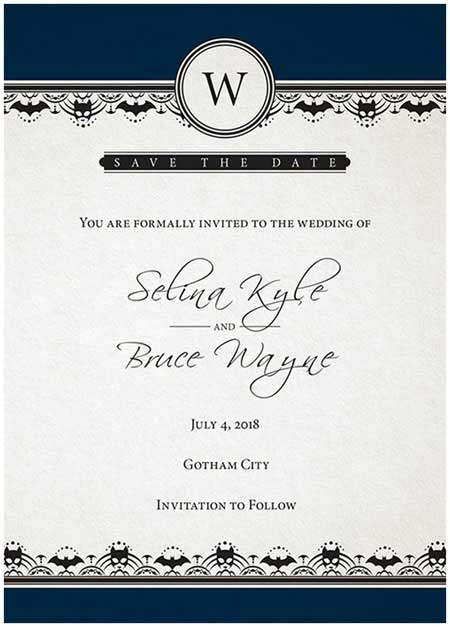 The Wedding of Batman & Catwoman
It's the wedding you never thought you'd see! The Batrimony is real as Bruce Wayne and Selina Kyle are set to tie the knot in a can't-miss, extra-length milestone issue that will reshape Gotham City. All their friends (and a few enemies?) will be party to a comic book coupling for the ages. Superstar scribe Tom King officiates the sure-to-be-offbeat nuptials, joined by an all-star lineup of guest classic Bat-artists doffing their hats to the lucky couple in a series of pre-wedding flashback scenes sure to set the romantic mood.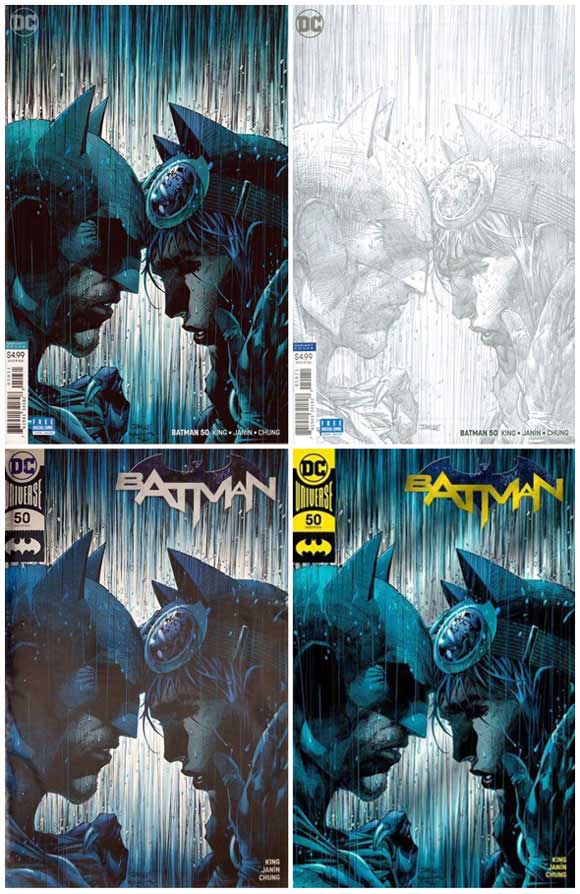 The Jim Lee cover art is also used on some of the other cover variants shown above. From top to bottom, left to right they are (Diamond code / barcode suffix in brackets where applicable):
Lee & Williams Variant cover (MAY180452 / 05031)
Jim Lee 1:100 pencil variant (APR188990 / 05071)
Silver Foil Convention Exclusive
Gold Foil Convention Exclusive
Realized sale values for the Diamond retailer exclusive variant were all over the place during September and October of 2018 with some copies selling as high as $500 and some as low as $100. Prices have come a long way down since then with copies going for around $45 to $80 (depending on condition) in January 2021.