Rick & Morty #1 Johnny Ryan 1:30 Cover Variant
Oni Press, April 2015.

Rare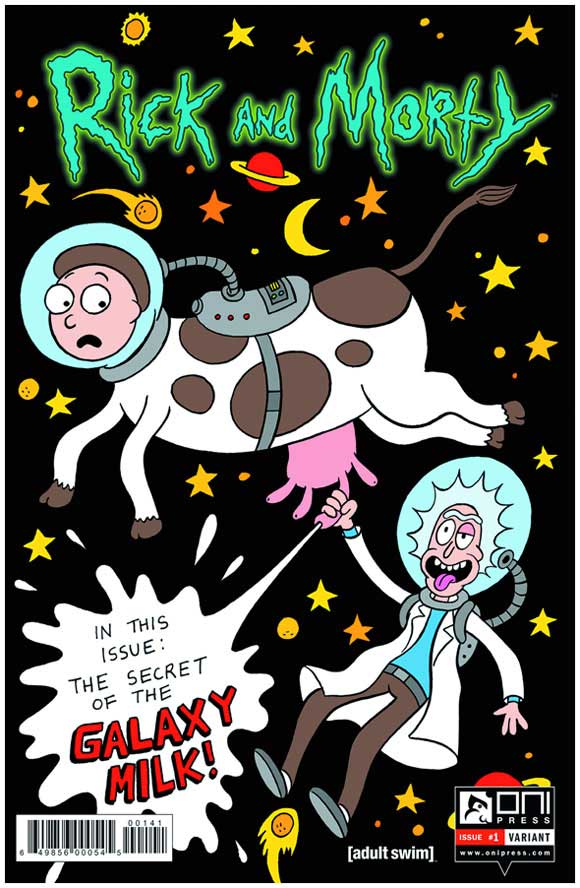 This is the Johnny Ryan 1:30 retail incentive cover (Diamond code: FEB151520 and barcode prefix 00141) of Rick & Morty #1.
Above are two other incentive variants: the 1:10 Julieta Colas Cover (Diamond code: FEB151519 and barcode prefix: 00151) and the rare Roiland variant cover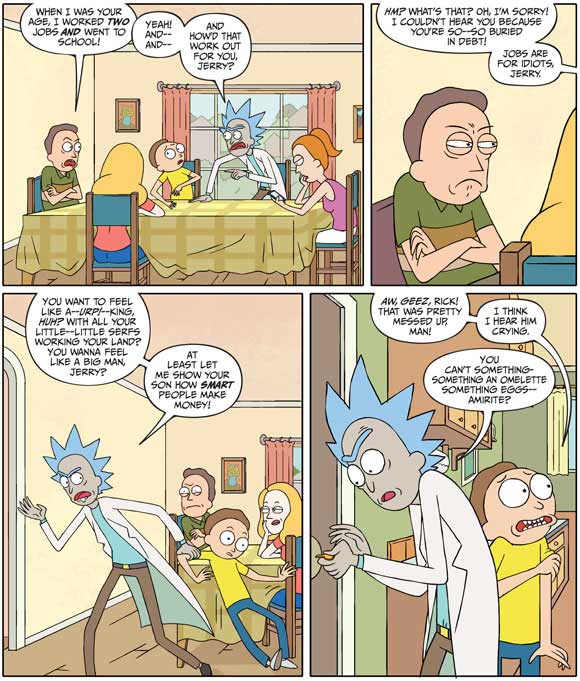 Dan Harmon & Justin Roiland's hilarious hit Adult Swim animated show RICK & MORTY now has its own comic book series from Oni Press!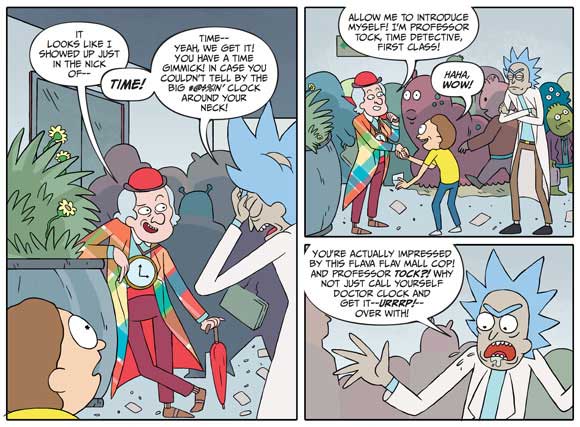 Join degenerate superscientist Rick Sanchez as he embarks on all-new insane adventures with his awkward grandson Morty, his teenage granddaughter Summer, his veterinary surgeon daughter Beth, and his hapless son-in-law Jerry.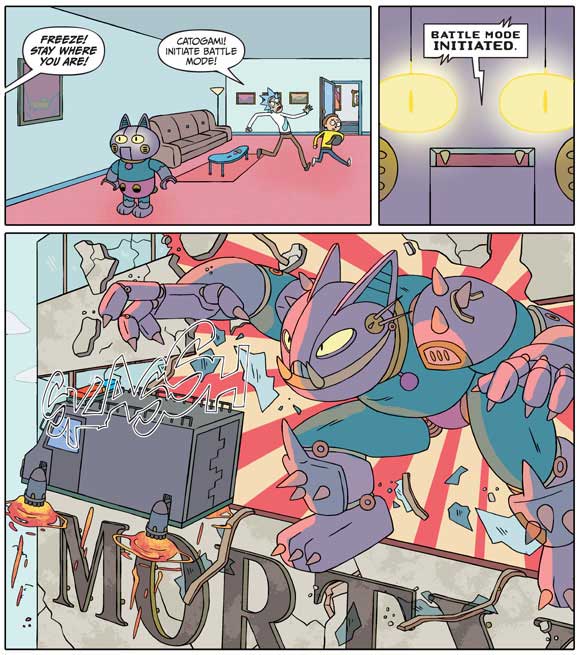 In this issue: Part One of "The Wubba Lubba Dub Dub of Wall Street"!
The Script was by Zac Gorman, with interior art by CJ Cannon.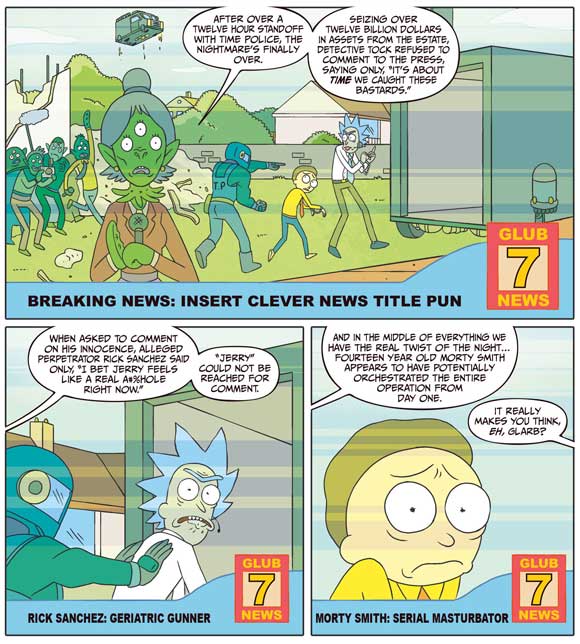 In mid-January 2021, CGC had 89 recorded gradings of the "Ryan Variant Cover" in their census, with 26 at 9.8 (near mint / mint).

In that same timeframe, CBCS had three recorded gradings of the "Johnny Ryan Retailer Incentive" in their population report, with two in the highest grade of 9.6 (near mint plus).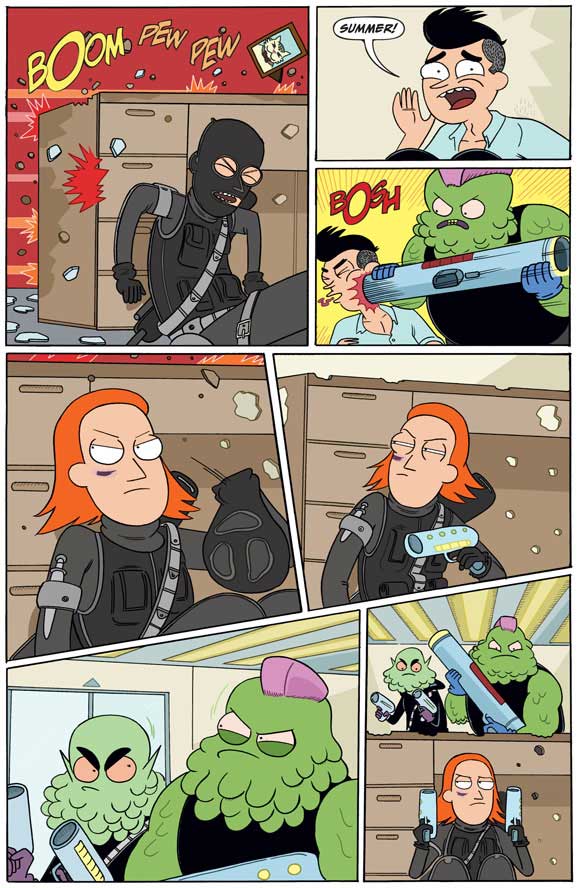 Above are sample panels from the second story in the issue: "Summer Spectacular Part One" with a script by Zac Gorman and pencils, inks and colors by Marc Ellerby.