Shadowman (2018) #1 Glow-in-the-Dark Metal Variant
Diamond Code: JAN182005 ; ISBN/UPC: 8-58992-00355-0-00151

In Shops: 2018-04-11 ; SRP: $3.99 ; 36 Pages

Valiant, published date: March 2018.

Rare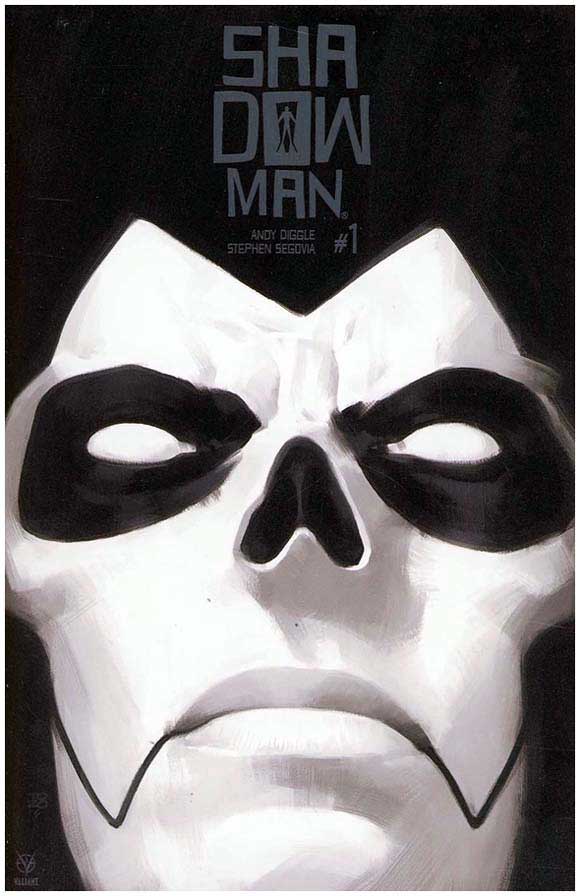 This is the 1:250 retailer incentive cover, with art by Tonci Zonjic, which features both a brushed aluminium cover and a glow-in-the-dark ink!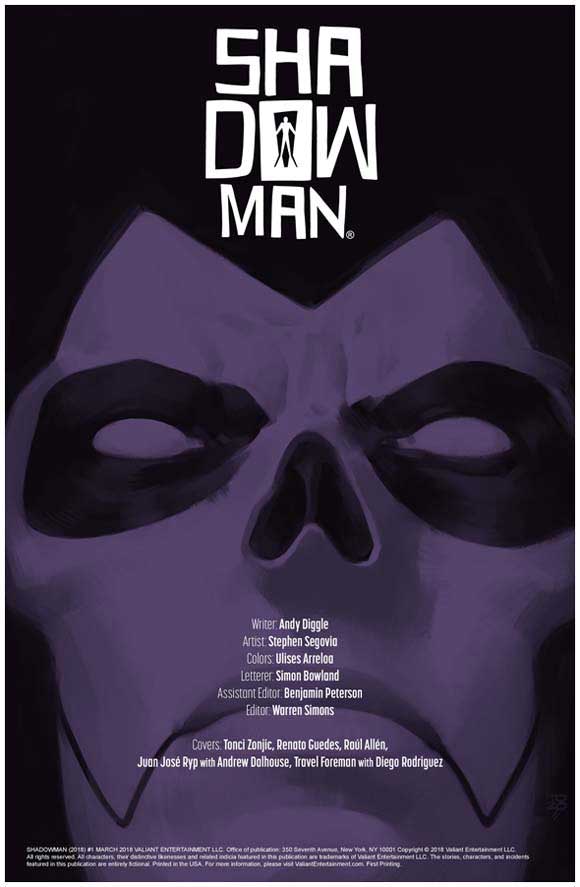 The interior art for issue #1 is by Stephen Segovia and the story is written by Andy Diggle.
Many other covers were produced for the first issue, nine are shown below: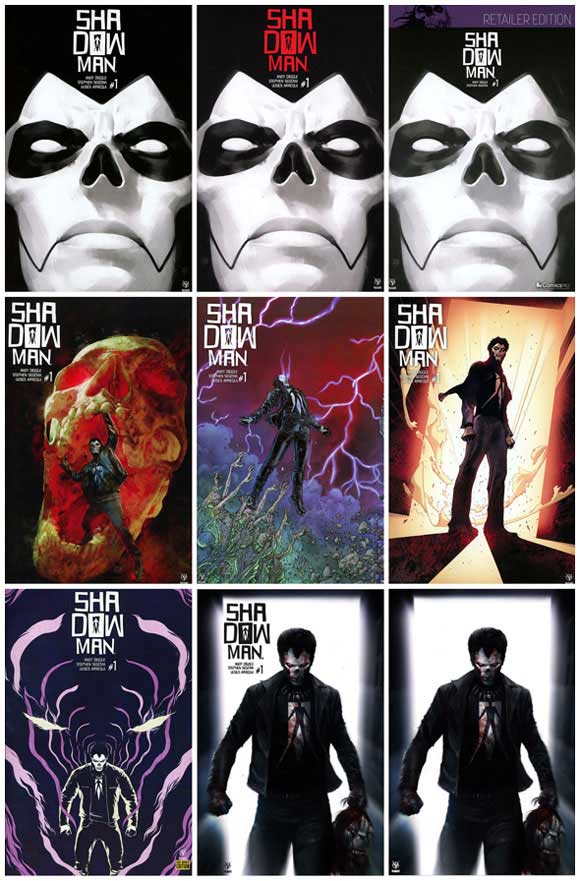 Above covers are, from left to right, top to bottom [with any known Diamond codes in square brackets]:
Tonci Zonjic standard cover [JAN182001]
Tonci Zonjic second printing [FEB188496]
Tonci Zonjic ComicsPro variant
Renato Guedes cover variant [JAN182002]
Juan Jose Ryp 1:20 Interlocking variant [JAN182003]
Travel Foreman 1:50 cover variant [JAN182004]
Raul Allen Pre-Order variant [JAN182006]
Francesco Mattina cover variant
Francesco Mattina "Virgin" variant
Below are another eight more cover variants: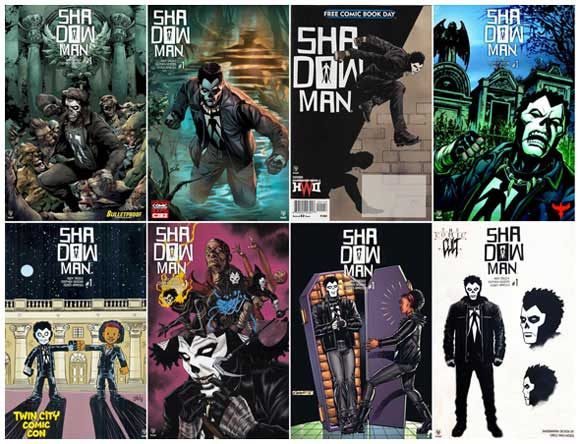 DON'T FEAR YOUR DEMONS. FIGHT THEM. Orphaned as a child and raised on the margins of society, Jack Boniface never knew his place in the world. Until he discovered it waiting for him...in a darkness far older than the reign of men...
Unbeknownst to him, Jack was fated to become the next in a long lineage of Shadowmen - mortals bound to violent voodoo spirits of immense power - that could safeguard our world against incursions from realms beyond.
For years, he struggled to control the loa's murderous urges - a battle he eventually lost. But now, after years of self-imposed exile, the man once known as Shadowman is returning home to sharpen the weapon within...and unleash a reckoning on the evils of our world that will soon send shockwaves through heaven and hell alike...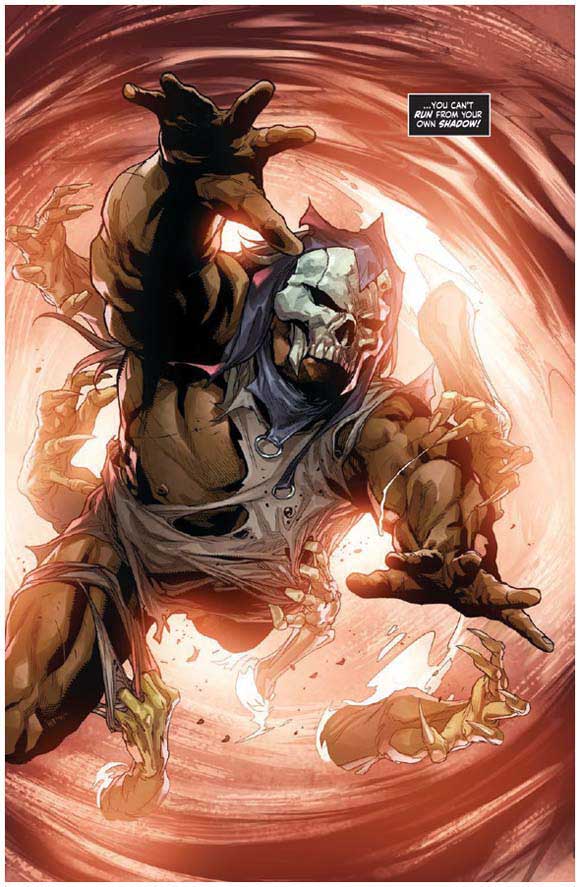 At the start of June 2018, the CGC census recorded 7 gradings for the "Glow-in-the-Dark Metal Edition", six in 9.8 near mint/mint (with one on signature series) and one in 9.4 near mint.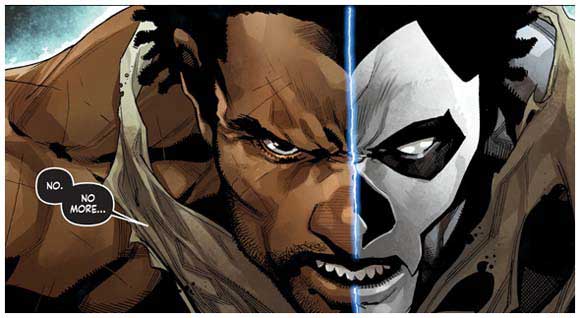 These variants can be a little pricey and realized sales in the first half of 2018 were anything from $200 (ungraded) to almost $600 for a CGC graded 9.8 (near mint / mint) copy in one instance.