Mighty Morphin Power Rangers #1 Pope Gold Foil Virgin Variant
Boom! Studios, March 2016.

Rare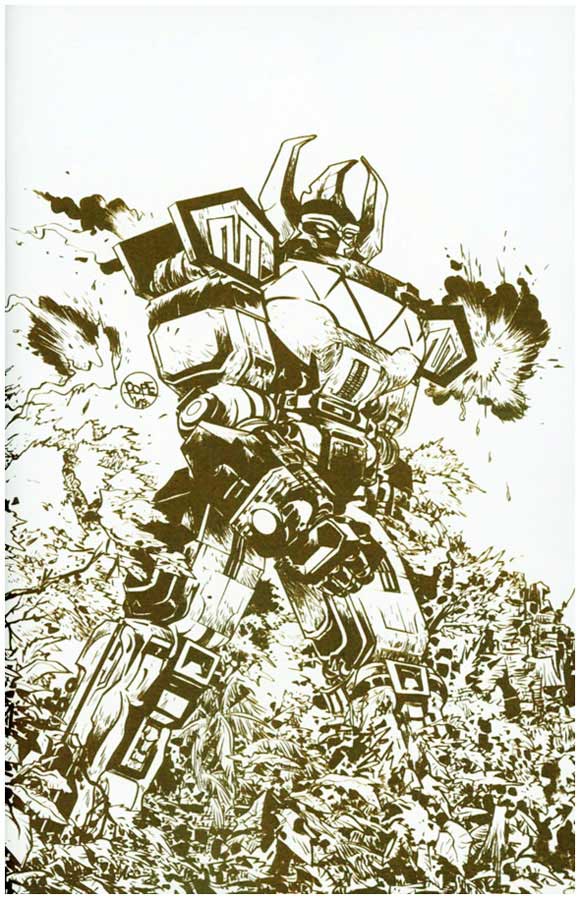 This is the 1:200 retailer incentive variant with a gold foil virgin cover by Paul Pope (Diamond code: JAN161186 ; barcode: 8-44284-00543-2-01051).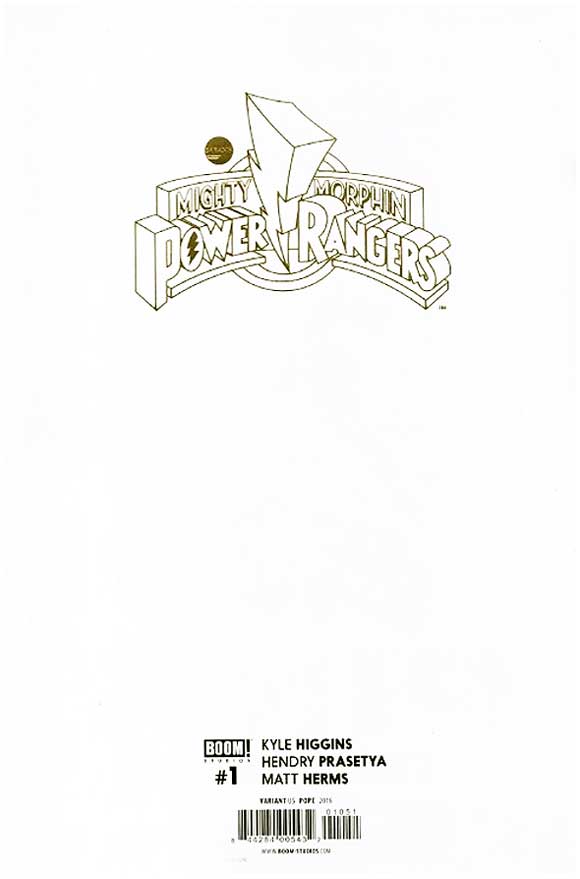 What's to Love: Dive headfirst into an original, modern ongoing series that will appeal to both nostalgic fans and new readers who enjoy epic, action-adventure fantasy stories.
What It Is: This is Green Ranger Year One! The Green Ranger's addition to the team has brought new instability and uncertainty to the Rangers. With remnants of Rita Repulsa's control still stirring in the back of Tommy's mind, he must confront the fact he may be more of a danger to his new team than a help. As Rita plays the heroes against each other, her ultimate plan begins to take form, and vengeance for the Green Ranger's betrayal will be unleashed on Angel Grove. Also featuring a Bulk & Skull short story by Steve Orlando (Midnighter) and artist Corin Howell that puts the pair on the ultimate mission to impress Kimberly and Trini!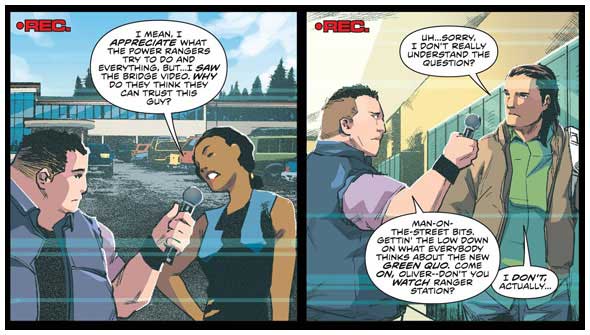 Mighty Morphin Power Rangers #1 had the second largest number of estimated comics shipped in North America by Diamond in March 2016 (topped only by Batman #50) with almost 120,000 estimated copies (note: this is not a print run figure, which will be higher with other world-wide distribution, such as the UK, plus other non-distributed copies).
The distribution estimates also included the vast array of variant covers produced for the comic, which were presented within #1 (near the back of the issue):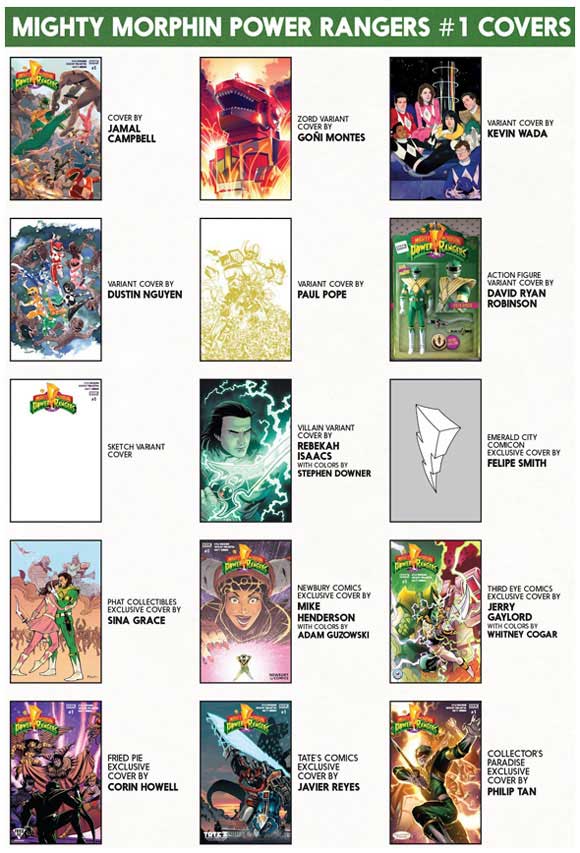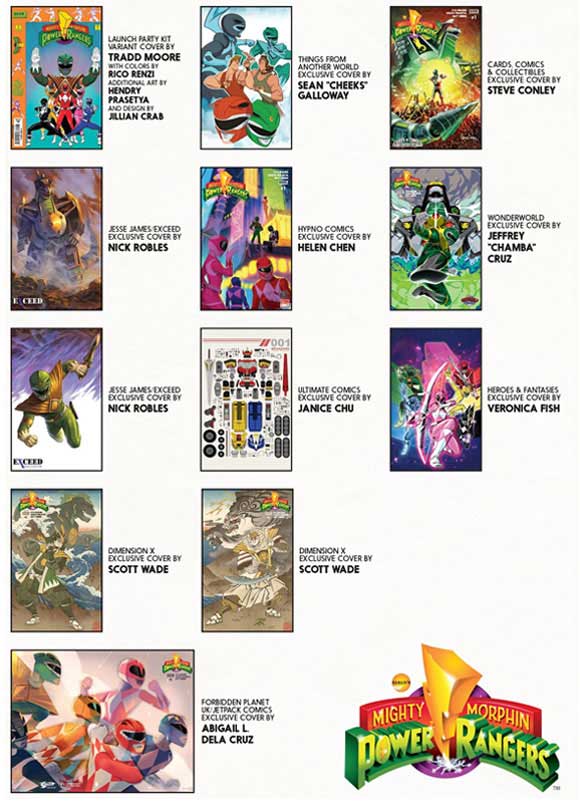 The CGC census for the "Gold Foil Edition" had 94 recorded gradings in mid-November 2018, with two copies in the top grade of 9.9 (Mint Minus).
Selling prices for these were quite varied around that time with some copies priced over $250, however, realized prices were a lot less with raw copies selling for under $100.