Thor #1 (2018) a.k.a. Thor #707: Jack Kirby Remastered Variants
Marvel Comics, August 2018 (in-shops: 2018-06-13)
Sketch 1:1000

Rare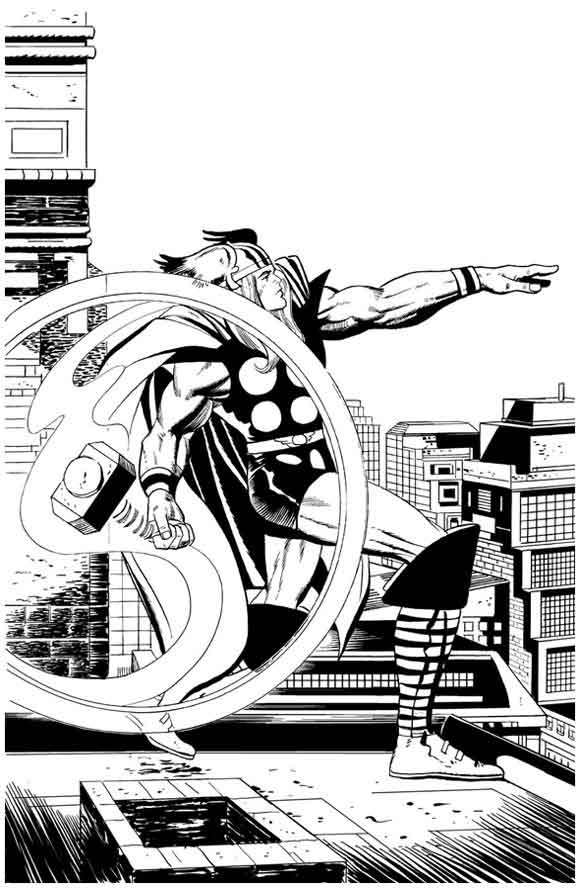 Color 1:500

Low Dist.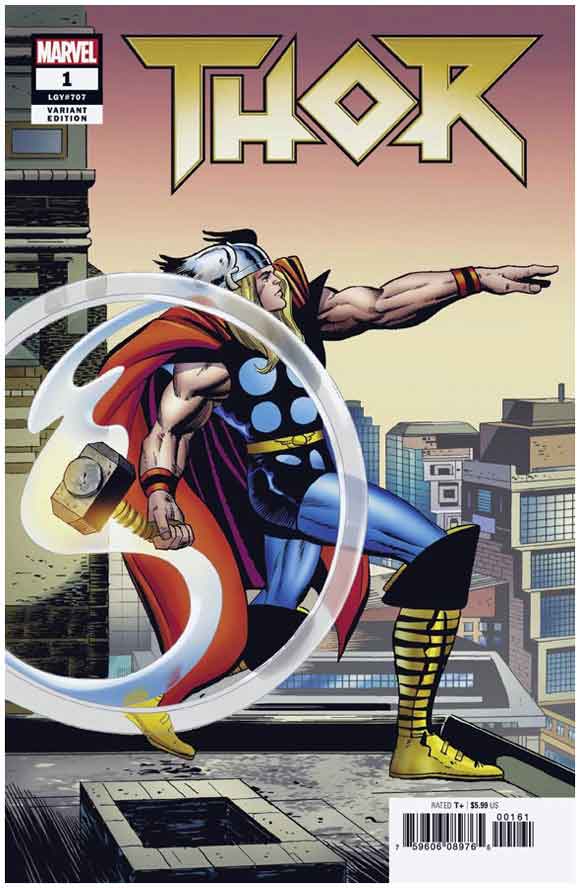 This issue was written by Jason Aaron with interior art from Mike del Mundo and Christian Ward. Although this was branded #1, the continuation issue number was #707, and the comic featured Juggernaut amongst others with two separate stories:
God of Thunder Reborn
Thor is back. While still unworthy of lifting his hammer, Mjolnir, he is once more the God of Thunder.
Just in time, too. For the city of Asgardia has been destroyed, Jane Foster is still battling cancer, and the All-Father Odin is busy trying to restore old Asgard to its former glory. So it's up to Thor to stop Malekith's attempt to conquer all of the Ten Realms. But with the Rainbow Bridge shattered, he has no way of taking the fight to the Dark Elf King
The Grace of Thor
In the far future, all-father Thor and his three granddaughters resparked life on planet Earth after a millennia had left it barren. The first new humans were named "Steve" and "Jane" and given free range over the new Midgard.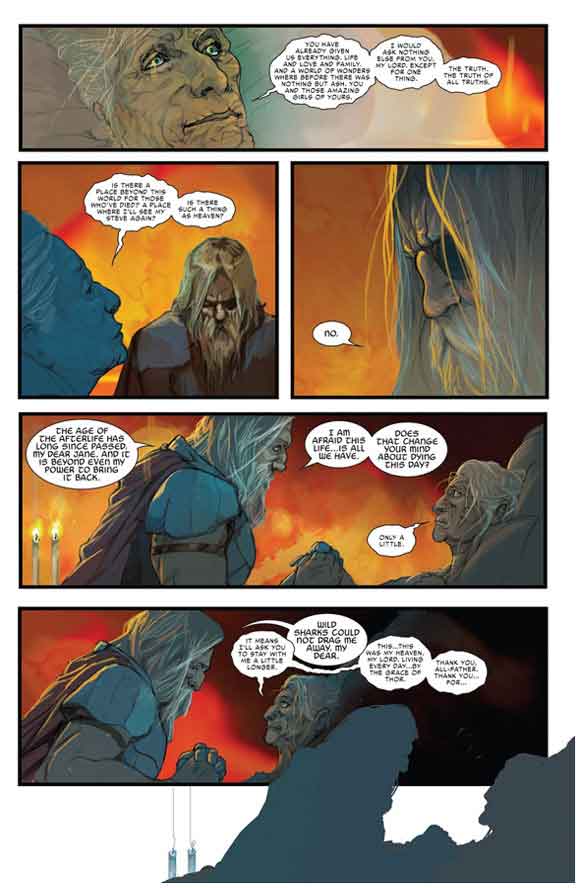 The comics featured here are the 1:500 and 1:1000 remastered variants (Diamond codes: APR180655 and APR180654) and below are the other editions available from Diamond:
Above are, from left to right, top to bottom (barcode suffix / Diamond code)
Mike Del Mundo regular cover (00111 / APR180649)
Blank Cover (00121 / APR180657)
Kaare Andrews Connecting Party Cover (00141 / APR180653)
James Harren 1:10 Connecting Hammer Variant (00151 / APR180652)
Esad Ribic 1:50 (00171 / APR180650)
Christian Ward 1:25 (00181 / APR180651)
Russell Dauterman 1:10 Design Variant (00191 / APR180656)
Christian Ward 2nd print (00113 / MAY188955)
2nd Print Wolverine Variant (00112 / MAY188956)
Below is the Kaare Andrews art from the connecting party cover, which connected to Immortal Hulk #1 and Tony Stark Iron Man #1. There was the trade dress edition (APR180653 shown above) as well as an exclusive virgin variant available from Unknown Comics: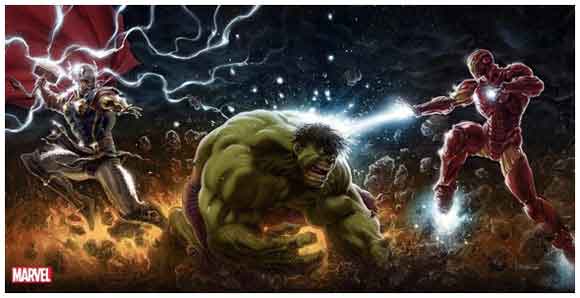 The remastered comics showcase the art of legend Jack "King" Kirby.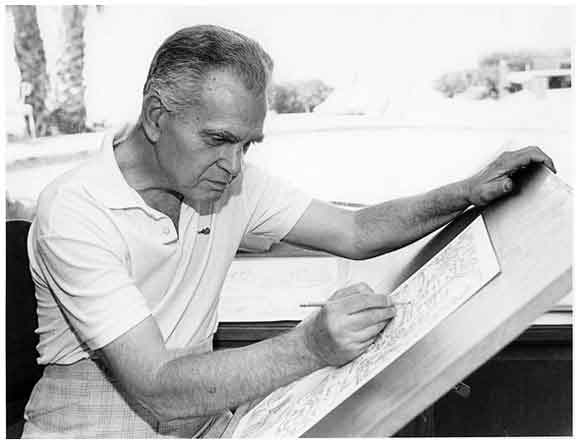 The art originated from the splash page of Thor #160, released in early November 1968 (published date of January 1969):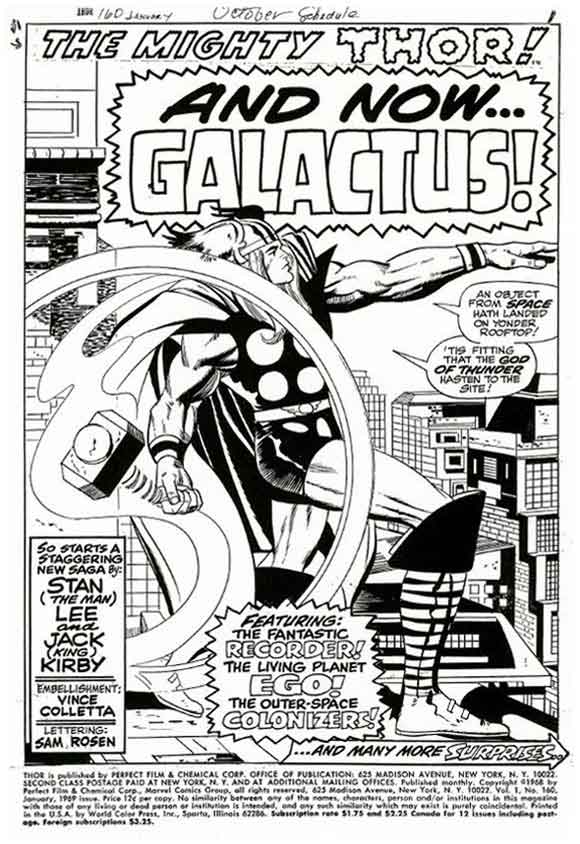 At the time of writing (late January 2022) the CGC Census recorded 26 gradings of the "Remastered Sketch Edition" with sixteen in the top grade of 9.8 (near mint / mint), it also recorded 33 gradings of the "Remastered Edition" with 25 in the top grade of 9.8. At that same time the CBCS Population report did not have any recorded gradings for either Remastered variant.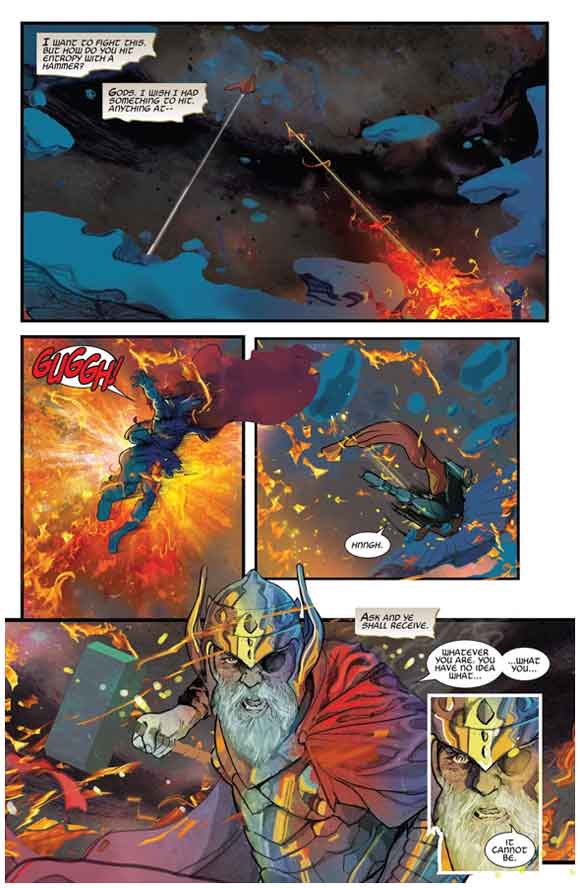 Above, an unexpected meeting at the end of time.