Amazing Spider-Man #678
Mary Jane Venom Variant
Marvel Comics, March 2012.

Rare
Here is another one of those strange variants that has a cover unrelated to the content with Marvel using a Venomized Mary Jane Watson spoof cover to entice the collector.
ASM sales were not great at this time with the title barely getting into the top 20 in terms of comic sales; this makes this 1:50 variant pretty rare and rarer still given not all comic shops will have received one.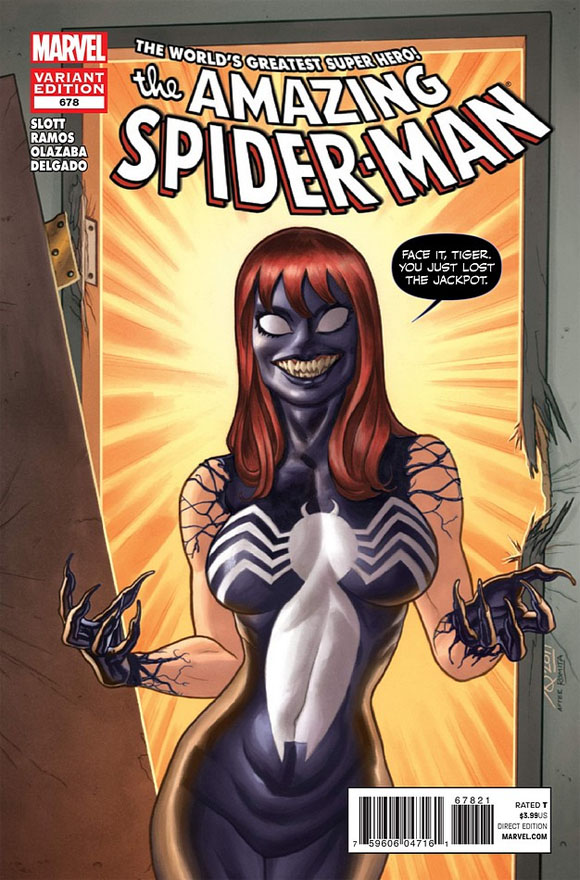 The cover is by Joe Quinones and is a humorous take on the meeting between Peter and Mary Jane in ASM #42: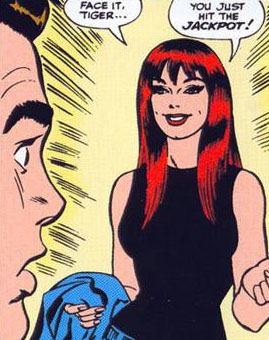 The prices for this variant have gone up and up and it has been a very good seller on auction sites such as eBay. Time will tell whether it will continue to rise in price or settle a little but, with the combination of the low print run, spoof cover and use of both Venom and Mary Jane, this should hold it in good stead in the long run.