Howard the Duck #1 Ron Lim Gwenpool Variant
Diamond Code: JUL158701 ; ISBN/UPC: 7-59606-08305-3-00171

In Shops: 2015-11-04 ; SRP: $4.99 ; Pages: 40

Marvel Comics, published Date: January 2016.

Low Dist.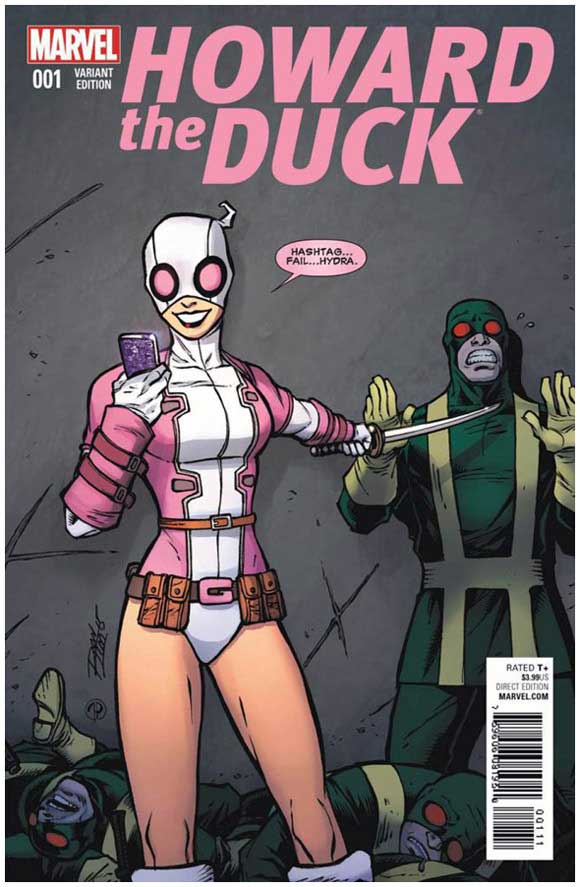 First spectacular issue!
A great jumping on point! Sure to go up in value! Don't miss out on the series everyone is calling "Howard the Duck"! The last page will shock you! Nothing will EVER be the same again! Hey! Where are you going? Come back! Waugh!
This is the retailer incentive (1:25) Ron Lim variant.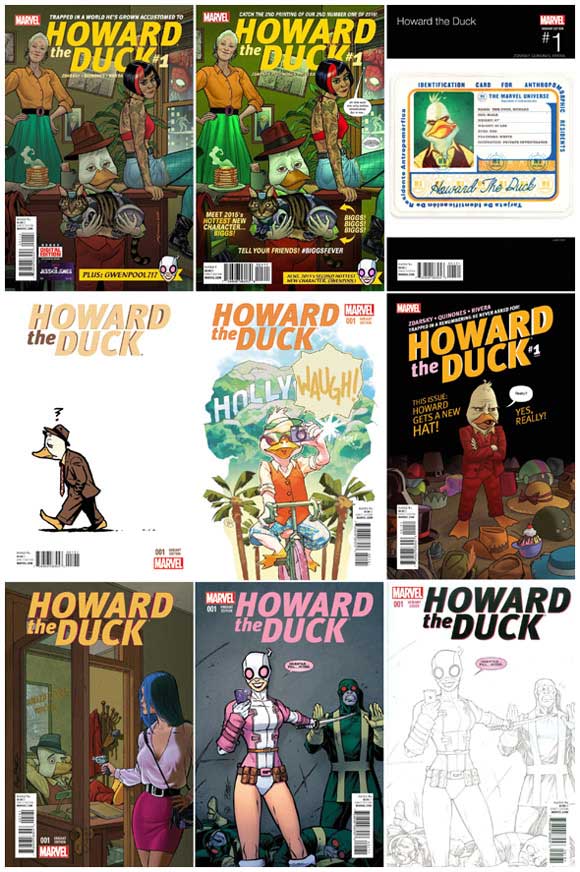 Above are nine cover variants available thru Diamond (Diamond code / barcode prefix in brackets):
Regular Joe Quinones Cover (SEP150773 / 00111)
2nd Print Joe Quinones Cover (SEP158869 / 00112)
Juan Doe Hip-Hop Variant (SEP150776 / 00121)
David Aja Variant (SEP150775 / 00131)
Yasmine Putri Movie Variant (SEP150778 / 00141)
Joe Quinones Variant (SEP150774 / 00151)
Bob McLeod Variant (SEP150777 / 00161)
Ron Lim Gwenpool Variant (JUL158701 / 00171)
2nd Print Ron Lim Gwenpool Sketch Variant (SEP158870 / 00181)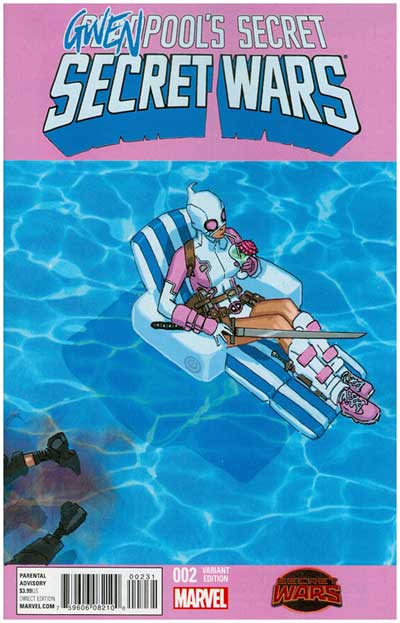 Although Gwenpool art was first seen on the Chris Bachalo variant cover of Deadpool's Secret Secret Wars #2 (above), the first appearance of Gwenpool (Gwen Poole) was in this issue, in a story entitled "Ms. Poole If You're Nasty (part one of three)", written by Chris Hastings, with interior art by Danilo Beyruth.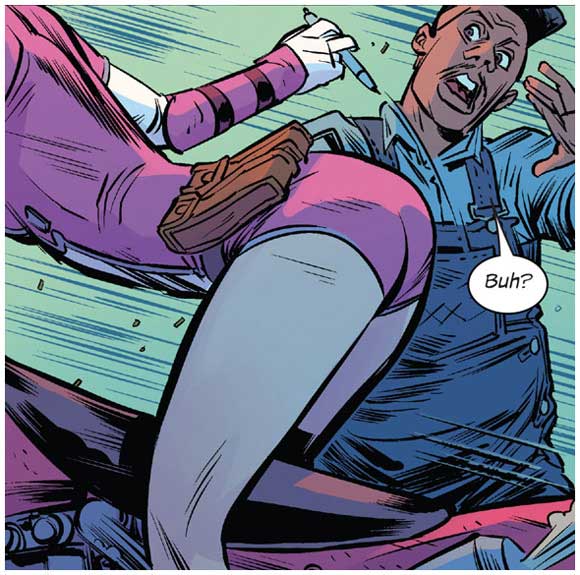 In her first panel, Gwenpool steals a pen from atop a motorbike en route to a bigger heist on a rooftop...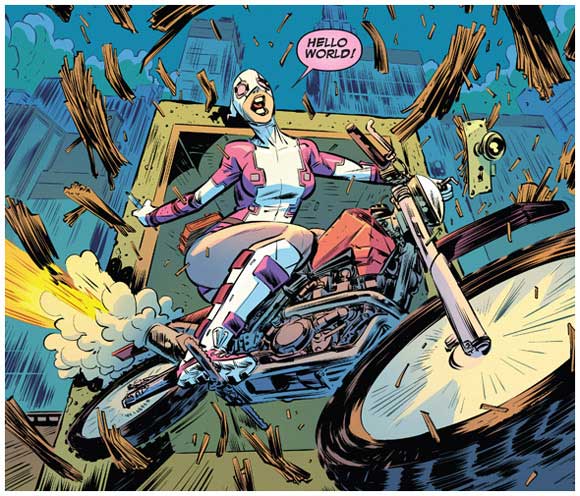 The pen comes in handy but Gwenpool ends up hurtling off the side of the building..
As Black Cat recounts the story of the thieving "pantsless arctic ninja", something lurks under Howard's desk...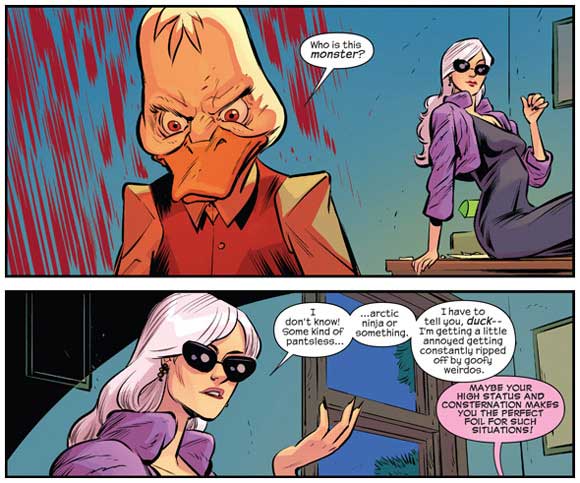 As of mid-April 2019, the CGC census had 244 recorded gradings for the "Lim Variant Cover" with over half (139) in the highest grade of 9.8 (near mint / mint). The CGC label text notes: "1st appearance of Gwenpool (Gwen Poole)".