Wolverine #145 Nabisco 'Mail-Away' Variant
Marvel Comics, December 1999.

Low Dist.
In this issue Wolverine is being controlled by Apocalypse and is forced to battle with adamantium-boned Sabretooth. He is victorious and is (once again) endowed with adamantium bones. Still under Apocalypse's control, he then becomes the Horseman of War and battles with The Hulk.
To obtain this variant you had to cut-out barcodes from various Nabisco snacks and then send them in (mail-away) before a specified deadline. The comic was then mailed back to the lucky few to have spotted this offer.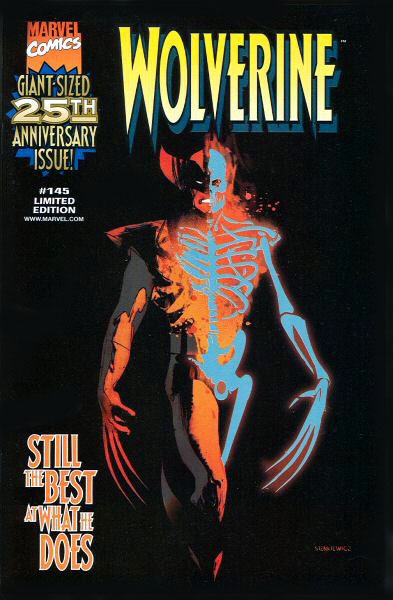 Although there are a few variants of this comic the Nabisco variant is the only one that seems to have retained value (with the exception of the "Bone Claw" error variant). The top ranking CGC signature series copies can make in excess of $1,500. Although, these have black covers (which are sometimes difficult to come by in high grades) there are in excess of 280 CGC graded copies at NM or better (CGC9.4-CGC9.8).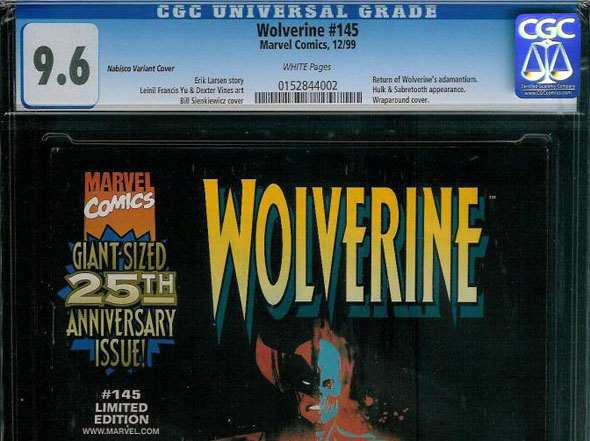 Related comic: Wolverine #145 "Bone Claw" Error variant