Metal Gear Solid: Sons of Liberty #1 Ashley Wood Sketch Variant Cover
IDW, published date: October 2005 (in shops: 2005-11-23-

Rare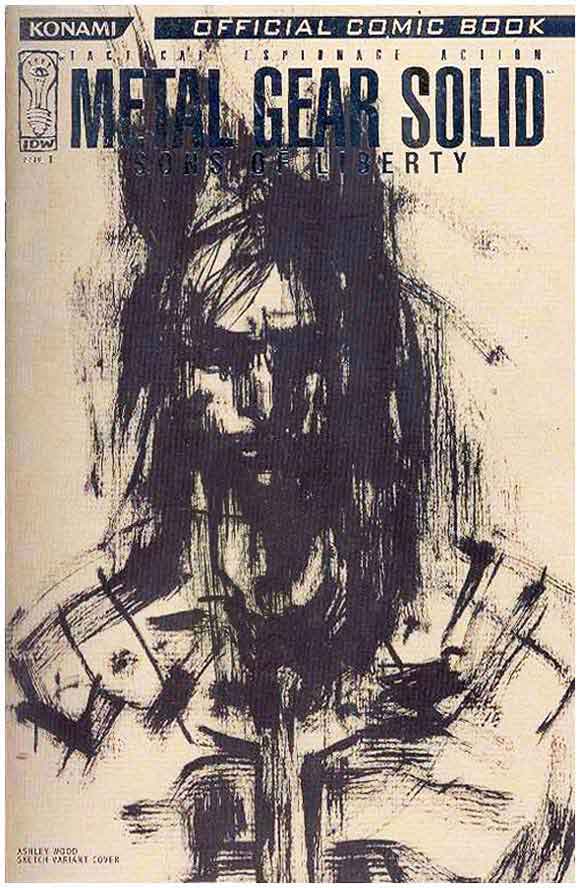 This is the Ashley Wood Retailer Incentive "Sketch Variant Cover" of Metal Gear Solid: Sons of Liberty #1.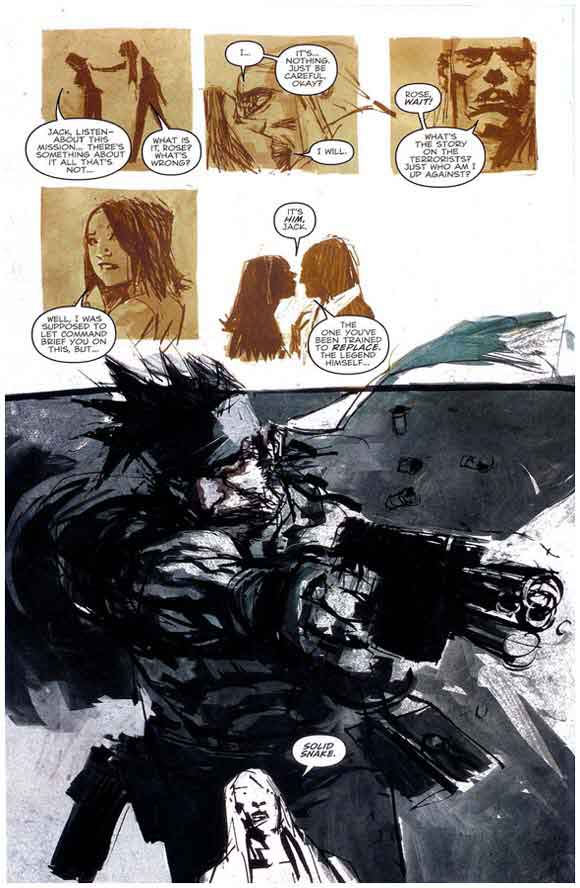 Four years after former FoxHound hero Solid Snake saved the day on Shadow Moses Island, a new terrorist organization known as Dead Cell has hijacked the environmental cleanup facility known as the Big Shell and taken the President of the United States hostage. In response to their threat, FoxHound agent Raiden must join forces with a mysterious Navy Seal known as Pliskin to rescue the President and neutralize Dead Cell, whose leader is said to be none other than Solid Snake himself!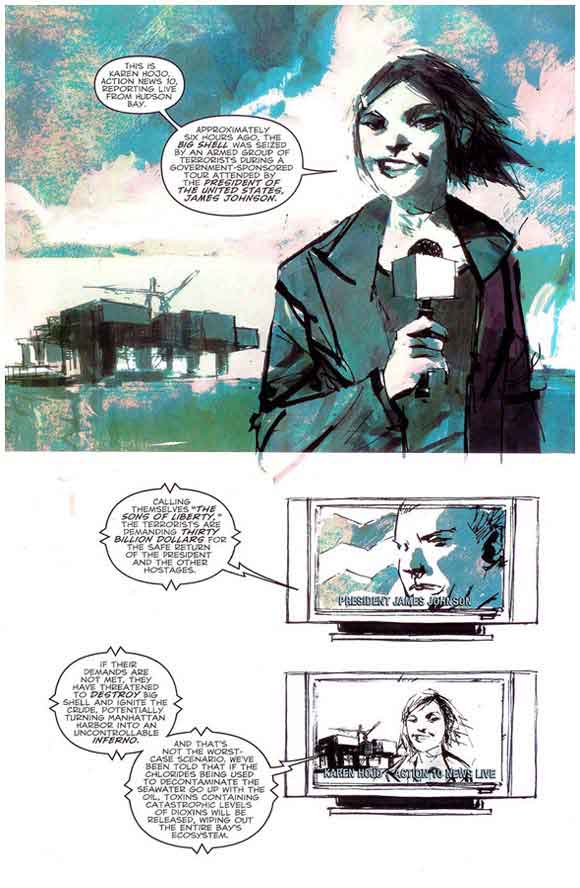 The issue was written by Alex Garner, with interior art by Ashley wood. Below are some of the other covers: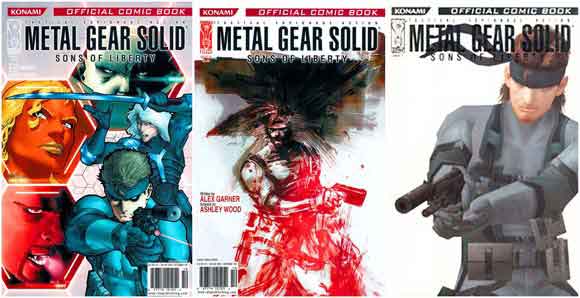 The comic on the left has cover art by Alex Garner and the middle comic cover art is by Ashley wood: these were the regular editions (shipped in a 1:1 ratio); to the right is the "CGI Variant Cover".
In mid-April 2022, the CGC Census recorded three gradings of the "Sketch Variant Cover", with two in the top grade of 9.6 (near mint plus).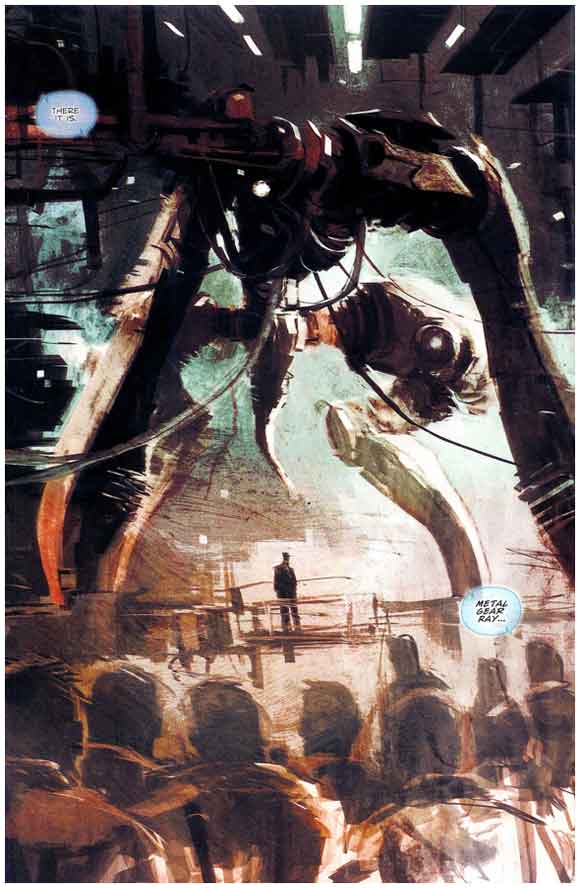 At that same time, the CBCS Population Report also recorded three gradings of the "Ashley Wood Sketch Variant" with one copy in the top grade of 9.8 (near mint / mint).