Detective Comics #1000 Alex Ross Classic Cover
DC Comics, Published: May 2019 (in shops 2019-03-27).

Rare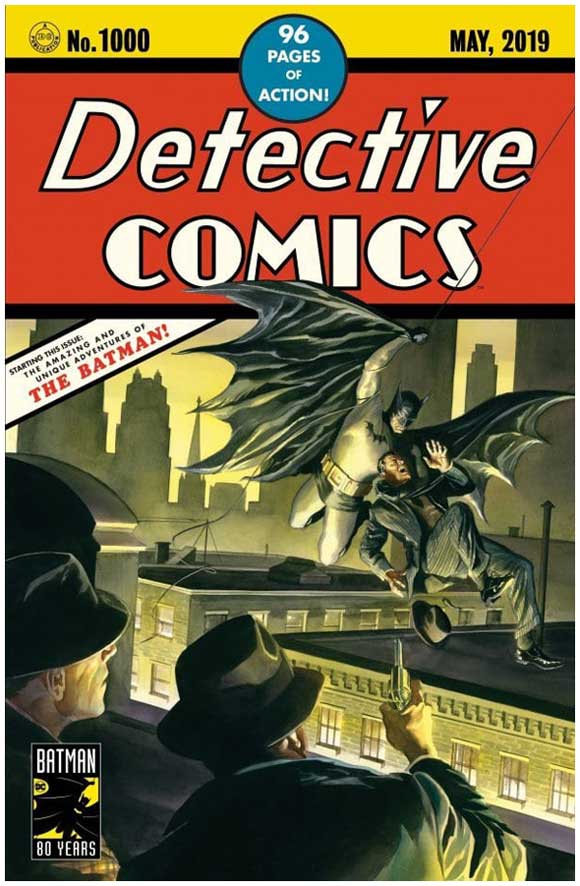 After 80 years, it's here-the 1,000th issue of DETECTIVE COMICS, the title that literally defines DC!
This 96-page issue is stacked with an unbelievable lineup of talent that will take you on a journey through Batman's past, present and future...plus a sensational epilogue that features the first-ever DC Universe appearance of the deadly Arkham Knight! But who is under the mask? And why do they want Batman dead?
The incredible future of Batman adventures begins here!
This is the Alex Ross classic cover for the milestone issue #1000 of Detective Comics, originally available thru Alex Ross Art. The cover is a homage to the cover of Detective Comics #27 that featured the first appearance of Batman: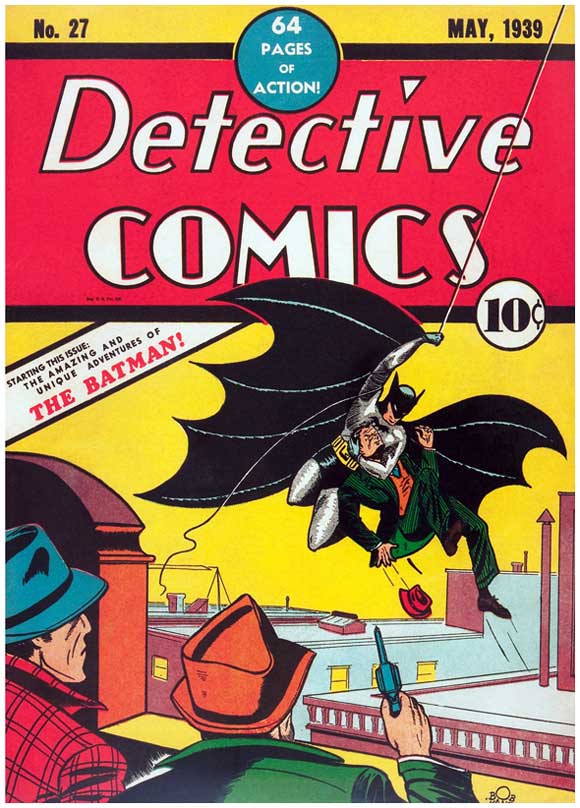 There were more than 85 variants for this landmark 1,000th issue with numerous writers and artists contributing to the 96 interior pages (note that Diamond's North American pre-orders were over 525,000 copies!).
Nine of the cover variants, available thru Diamond, illustrate the decades from 1930 until 2010, covering 80 years of the Batman: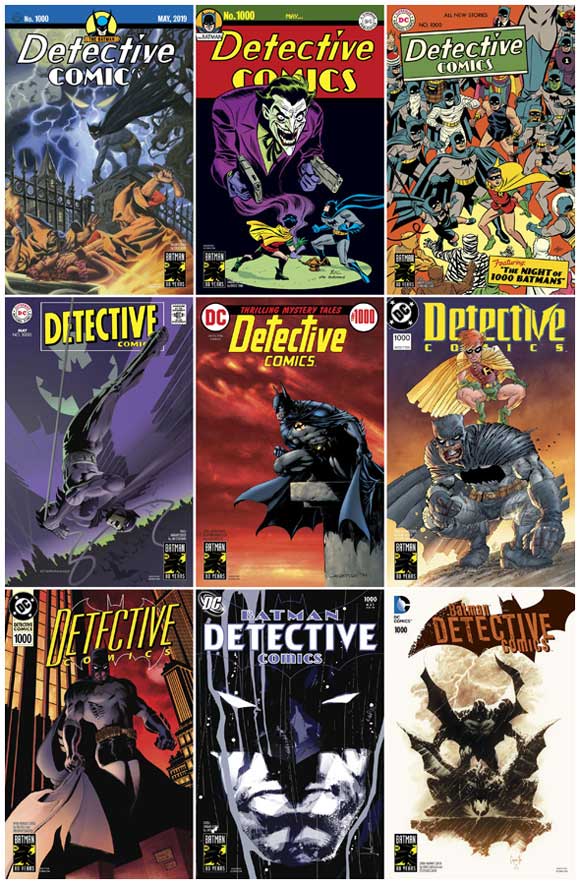 From left-to-right, top-to-bottom we have (barcode suffix | Diamond code):
1930s cover by Steve Rude (00021 | JAN190544)
1940s cover by Bruce Timm (00031 | JAN190545)
1950s cover by Michael Cho (00041 | JAN190546)
1960s cover by Jim Steranko (00051 | JAN190547)
1970s cover by Bernie Wrightson and Alex Sinclair (00061 | JAN190548)
1980s cover by Frank Miller and Alex Sinclair (00071 | JAN190549)
1990s cover by Tim Sale and Brennan Wagner (00081 | JAN190550)
2000s cover by Jock (00091 | JAN190551)
2010s cover by Greg Capullo and FCO Plascencia (00001 | JAN190552)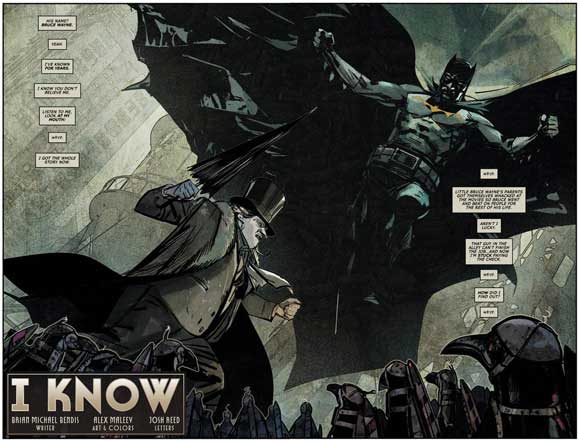 Above and below are a few of the interior story splash pages.
CGC categorize this as the "Ross Variant Cover A" and, at the time of writing in late July 2019, there were 445 recorded gradings in the CGC census with six in the top grade of 10 Gem Mint.
Note that there is also an Alex Ross Virgin variant (CGC note this as "Ross Variant Cover B"), which is shown below: