Avengers #675 Alex Ross 1:200 Sketch Variant
Diamond Code: OCT170813 ; ISBN/UPC: 7-59606-08766-2-67581

In Shops: 2018-01-10 ; SRP: $4.99 ; 40 Pages

Marvel Comics, published date: March 2018.

Rare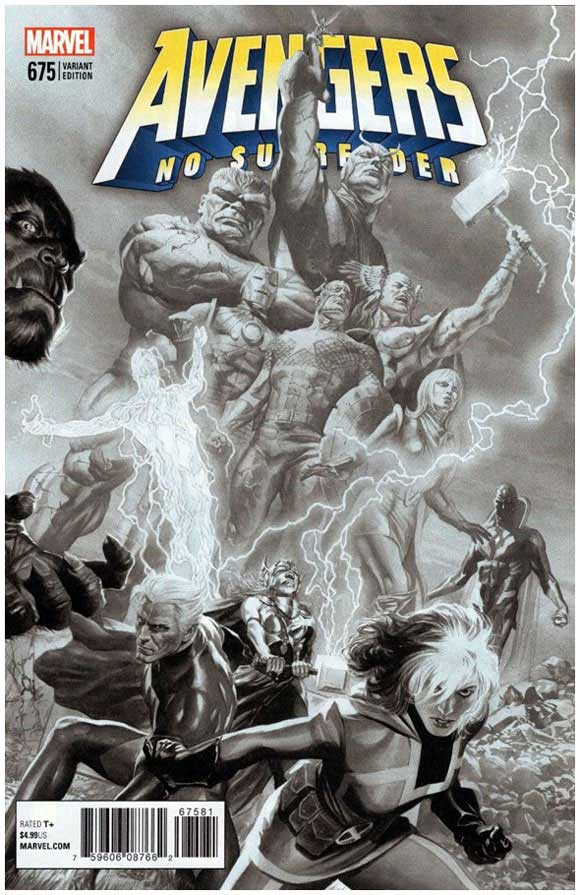 This is the 1 in 200 Alex Ross Retailer Incentive Sketch Cover variant of Avengers #675.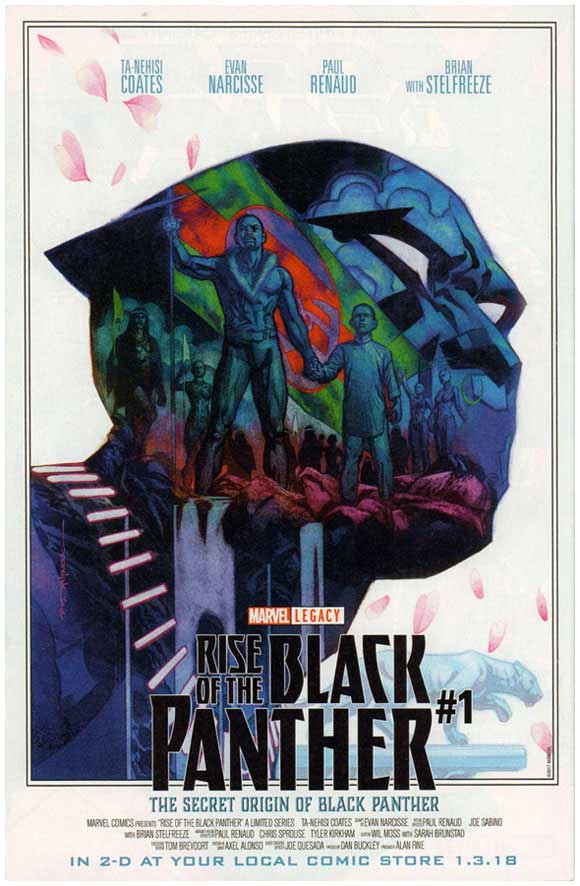 As well as the 1:200, there were a sizeable number of other covers available, including a second and third print: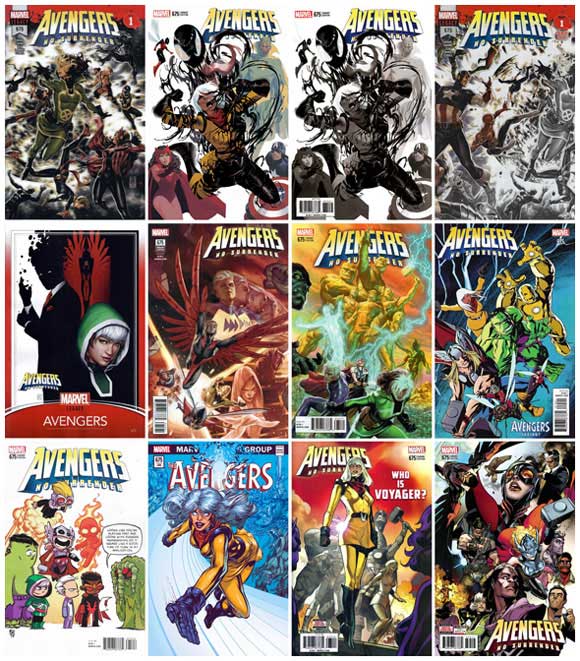 From left to right, top to bottom they are (barcode suffix and diamond code shown in bold):
67511 / OCT170809: Mark Brooks Regular wraparound lenticular cover
67521 / OCT170807: Daniel Acuña Party Variant
67531: Daniel Acuña Sketch Variant
67541 / OCT170808: Mark Brooks Premiere Variant Cover
67551 / OCT170810: John Tyler Christopher Trading Card Variant
67561 / OCT170811: Julian Totino Tedesco Connecting Cover
67571 / OCT170812: Alex Ross Color Variant Cover
67591 / OCT170814: Mike McKone Cover Variant
67516 / OCT170815: Skottie Young Baby Variant
67517: Neil Adams Wonderworld Comics Edition
67512 / NOV178606: Pepe Larraz Second Printing Variant Cover (in Shops: February 14, 2018)
67513 / DEC178839: Pepe Larraz Third Printing Variant Cover(in Shops: March 14, 2018)
The blurb for #675 reads: NO SURRENDER Part 1: AVENGERS goes WEEKLY for the stunning sixteen-part saga that will write the end of an era! The Earth has been STOLEN! The sky burns while mysterious cosmic objects crash down from above, wreaking havoc across the world! The Avengers are the last line of defense between Earth and the mysterious forces threatening to tear it apart. It's time to ASSEMBLE! The teams you know and love from AVENGERS, UNCANNY AVENGERS, U.S.AVENGERS and OCCUPY AVENGERS come together to face a threat beyond any they've faced before in a weekly epic adventure that will define the future of Earth's Mightiest Heroes!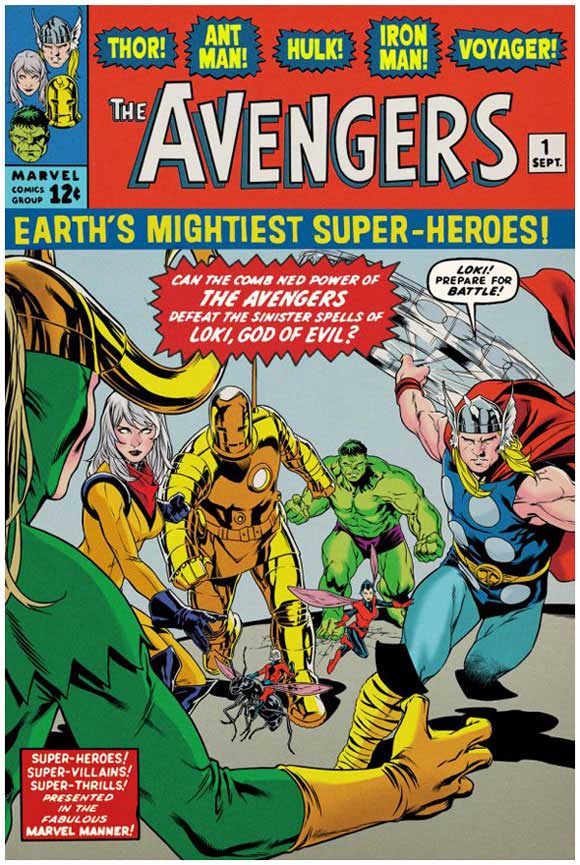 As part of the release, Marvel encouraged comic book stores to host "Avengers: No Surrender" launch parties with additional items available to participating retail stores such as the Party and Premiere variants, invitational postcards, a Perez 1990s Avengers poster and the intriguing poster above.

In early May 2018, CGC had only four gradings of the "Ross Sketch Cover" recorded, with two in the highest grade of 9.8 (near mint / mint). CGC also note on their label that this is the "1st appearance of Voyager, (Valerie Vector)".