Peter Panzerfaust #1
First Print
Image Comics, February 2012.

Low Dist.
This comic was a slightly suprising hit, merging the obvious Peter Pan (zerfaust) with a World War II adventure set in occupied France (leading to the inevitable appearance of the Nazi Kaptain Hook!).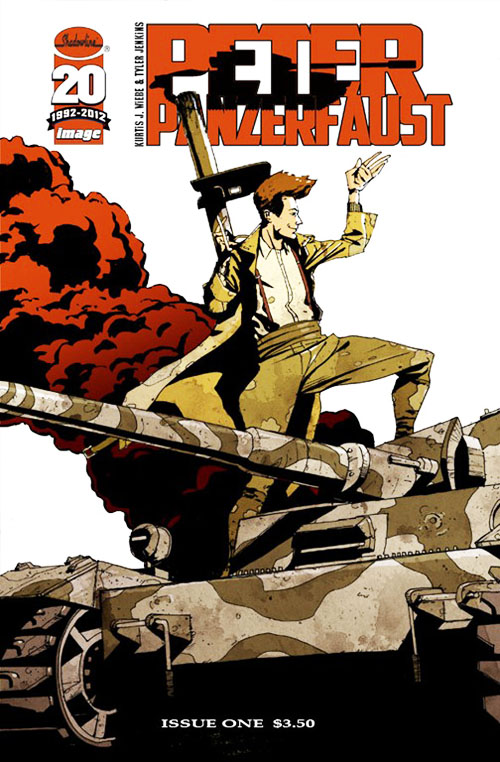 The first print sold out quickly and a second print (shown below) was released a month later with #2.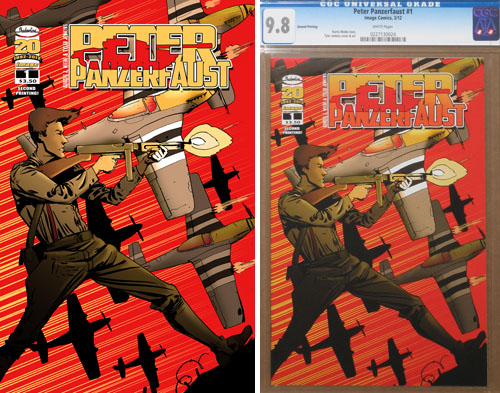 The original first print has always been in demand and surpassed the $100 mark in a relatively short time since publication; this was fuelled in some part with rumours then confirmation of a TV series with BBC Worldwide Productions and Quality Transmedia.

A CGC or CBCS 9.8 copy would set you back $100 back in early 2012, rising quickly to over $175 and to $350 in mid-2014 (by which time almost 10% were CGC graded!).