Hell To Pay #1 Sliney Foil 1:100 RI
Image Comics, published: November 2022.

Rare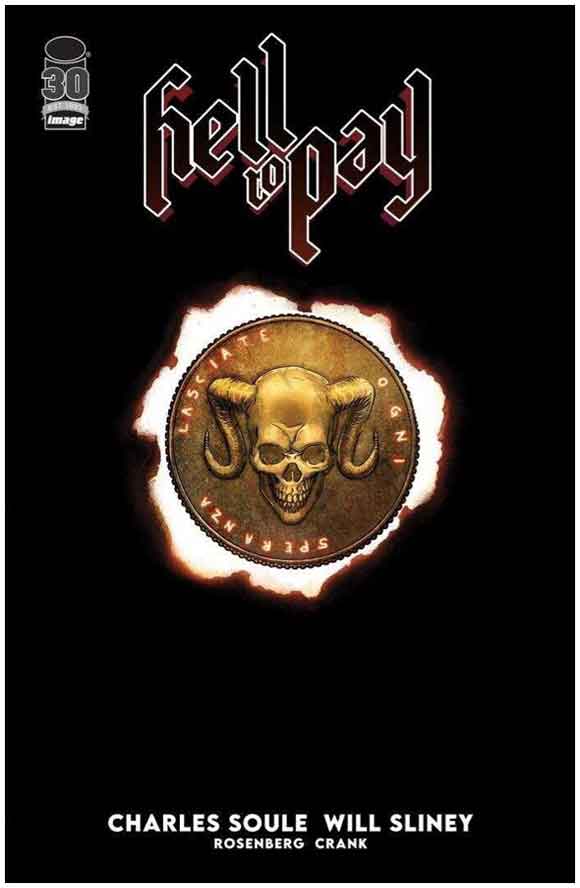 This is the 1:100 retailer incentive variant (cover G) of Hell To Pay #1 with a cover by Sliney.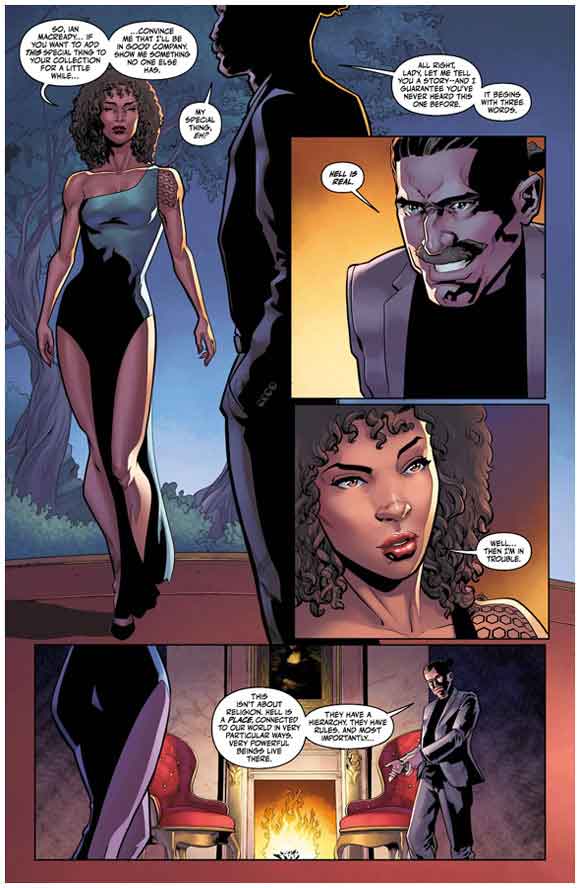 Written by Charles Soule. Art and Cover by Will Sliney. The Shrouded College will give you magic… but you'll incur a debt. Until it's paid, you belong to them. Married couple Maia and Sebastian Stone took that deal.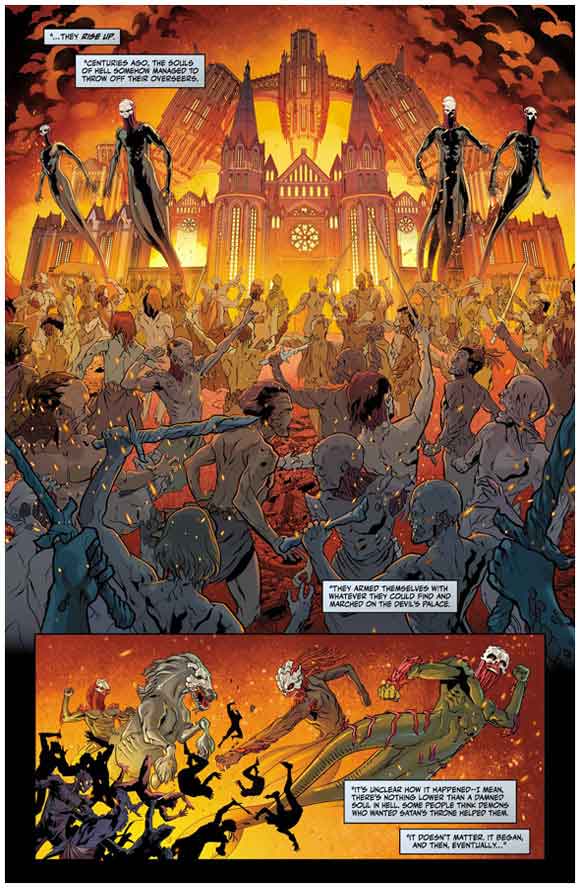 They have worked for the College ever since, using their new abilities to track down 666 cursed coins: qurrakh… aka, the Devil's Dollar. Only a few remain. The Stones are almost free… but the devil's in the details.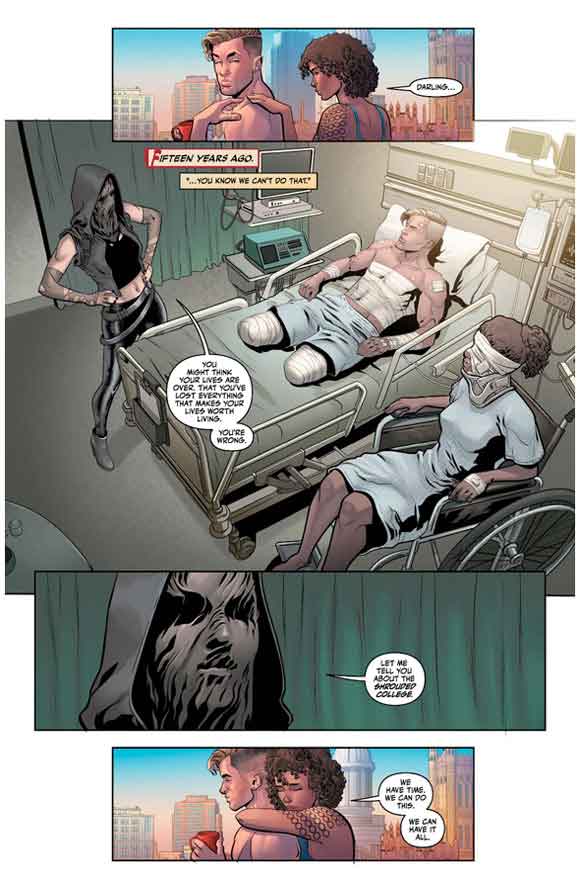 Hellboy meets Indiana Jones in this supernatural adventure from CHARLES SOULE (EIGHT BILLION GENIES, UNDISCOVERED COUNTRY) and WILL SLINEY (Spider-Man).
Above are the other Diamond distributed covers: from left to right, top to bottom (Diamond code / barcode suffix):
A Regular Dave Johnson cover (SEP220027/00111)
B Will Sliney variant cover (SEP220028/00121)
C Blank cover (JUL228644/00131)
D Will Sliney Horror Variant (JUL228645/00141)
E Mike Del Mundo Variant (JUL228646/00151)
F Mahmud Asrar Variant (JUL228647/00161)
H Will Sliney Hand-Drawn Sketch Variant (JUL228649/00181)
2nd Print (SEP228257/00112)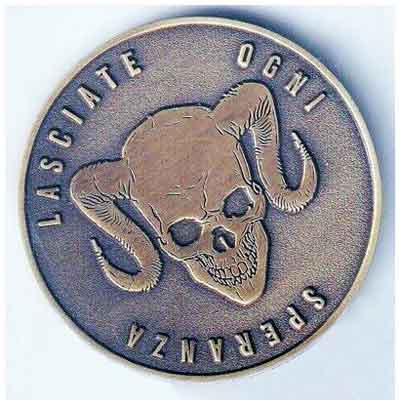 The 1 in 100 variant came with a coin (above), each one being numbered on the tail side in the small rectangle on the coin below (number blanked out):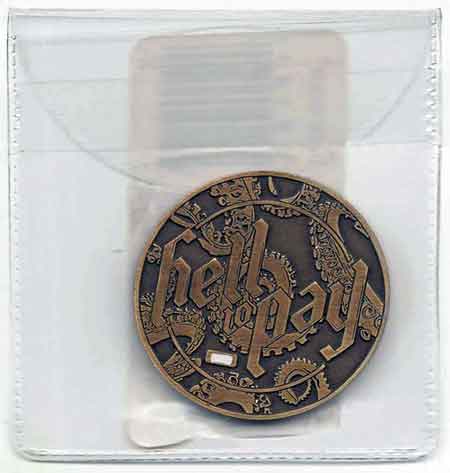 At the time of writing in late February 2023, the CGC Census recorded three gradings of the "Variant Cover G", with all three in the top grade of 9.8 (near mint / mint).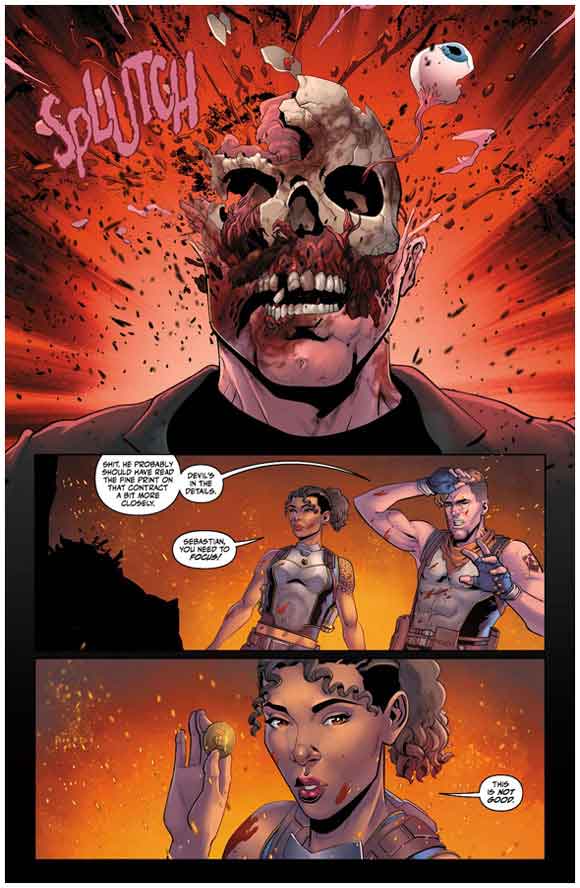 At that same time, the CBCS Population Report had zero gradings recorded for the 1:100 variant.