Superman #75 Poly-Bagged
Platinum Edition
DC Comics, January 1993.

Low Dist.
Superman #75 sold in the millions as the final chapter in story that had been interlinked with a number of other DC titles. However, many contend this was another "gimmicky" comic of the Chromium Age and another nail in the coffin of the comic book industry, with many readers becoming disillusioned with multiple variants and headline grabbing stories.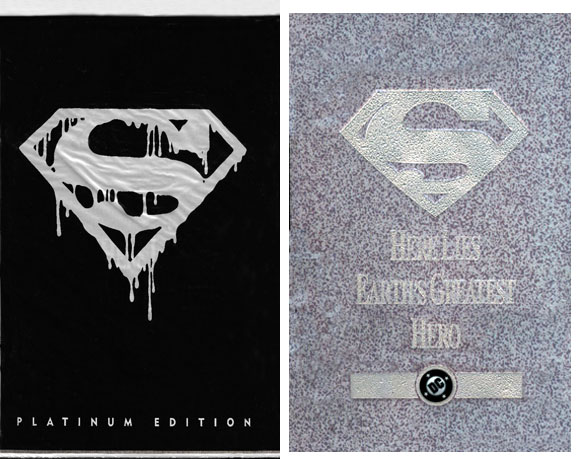 The issues prior to this one used less and less panels per page until #75 where each page has one panel and follows the struggle to stop the relentless destruction wrought by Doomsday, which ultimately leads to the "Death" of Superman and the iconic image of Superman's tattered cape.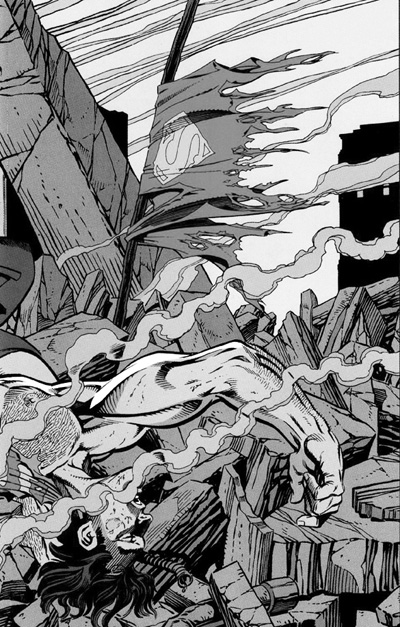 The Platinum editions were all bagged and each had a unique number printed on the comic that is visible through the bag on the back of the comic: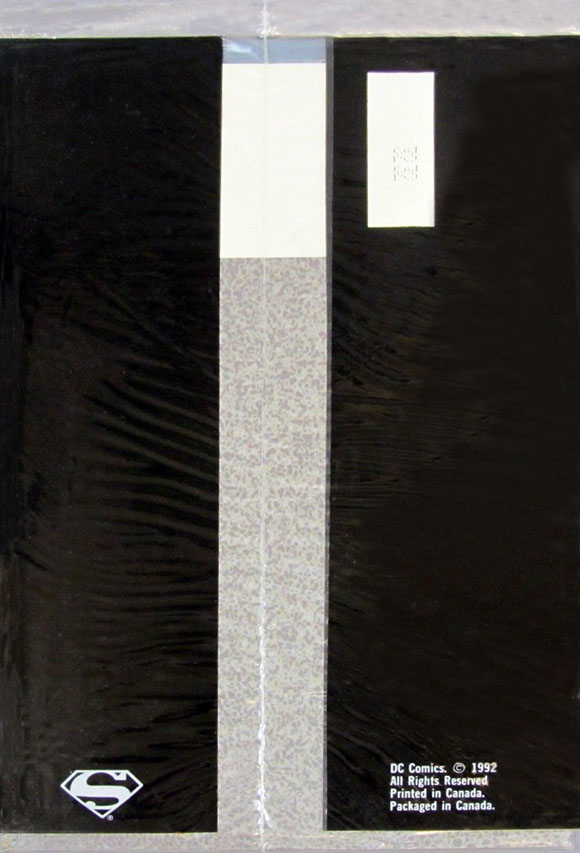 When CGC grade these comics they note the number on the label (under the publisher) with the words 'Manufactured with "nnnn" printed on the back cover' where nnnn is the actual unique number for that particular copy. At the time of writing (July 2014) there were 282 of these graded by CGC.
The Platinum editions are not particularly rare, with 10,000 being produced, but there is always interest when they come up for auction and CGC 9.8 graded and signed copies (on CGC Signature Series) can go for over $600 (circa Summer 2014). NM raw copies tend to reach full guide price if they are still bagged and maybe 20% less if removed (even though the bag is not archival safe!).