Moon Knight #1 1:75 Sienkiewicz Variant Cover
Marvel Comics, May 2014 (release date: 2014-03-12).

Rare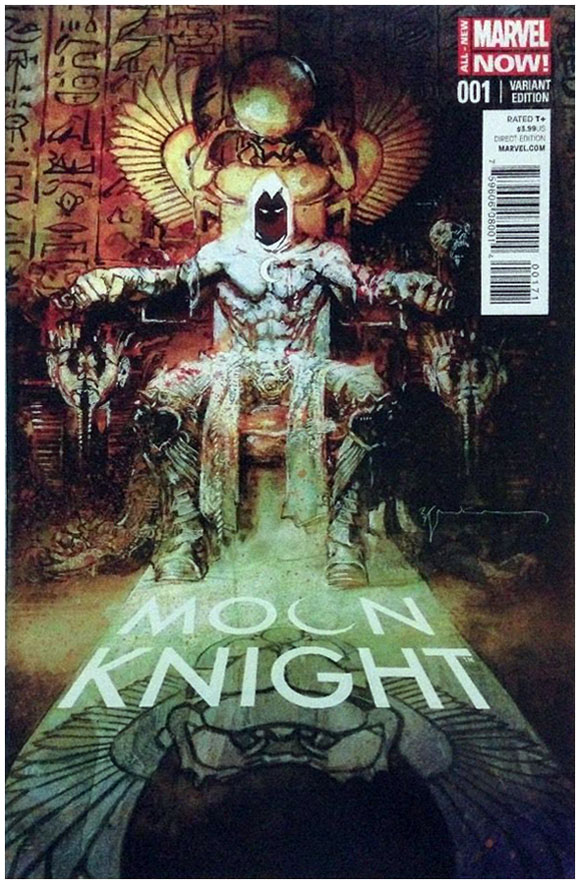 Moon Knight first appeared in Werewolf By Night #32, published in August 1972, and gained his own series in late 1980. Almost 35 years later Moon Knight #1 from the 2014 series was released featuring a story entitled "Slasher", written by Warren Ellis with interior art by Declan Shalvey.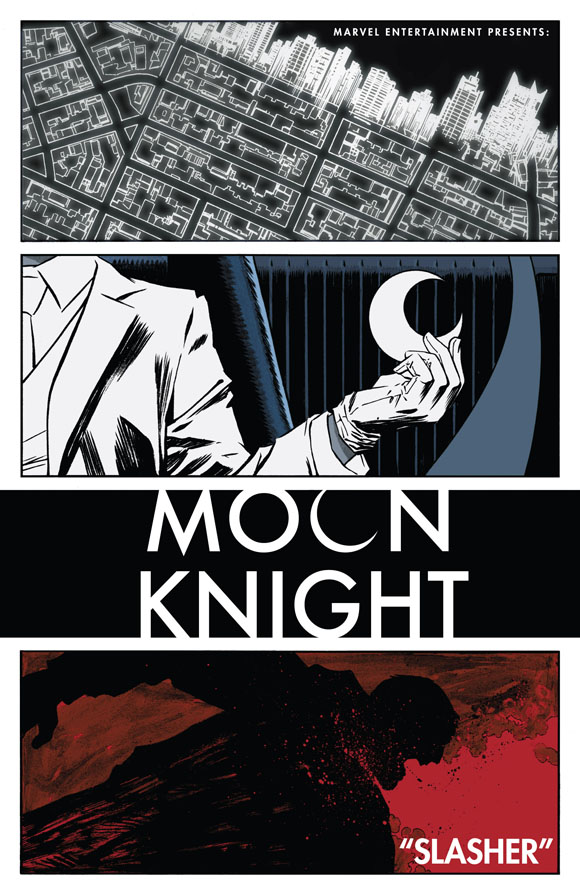 The comic featured here is the Bill Sienkiewicz 1:75 retailer incentive cover.
Below are the other editions of the issue released via Diamond:
From left to right, top to bottom:
Regular Declan Shalvey cover (Diamond code: JAN140638)
Katie Cook Animal Cover variant (Diamond code: JAN140641)
Skottie Young Baby Cover (Diamond code: JAN140642)
Adi Granov Variant (Diamond code: JAN140639)
Second print (Diamond code: JAN148386; release date: 2014-04-16)
Third print (Diamond code: APR148152; release date: 2014-06-18)
Marc Spector is Moon Knight!...Or is he? It's hard to tell these days, especially when New York's wildest vigilante protects the street with two-fisted justice and three-that's right, count 'em-different personalities! But even with the mystical force of Khonshu fueling his crusade, how does the night's greatest detective save a city that's as twisted as he is? The road to victory is going to hurt. A lot. Marvel's most mind-bending adventure begins NOW as Moon Knight sleuths his way to the rotten core of New York's most bizarre mysteries!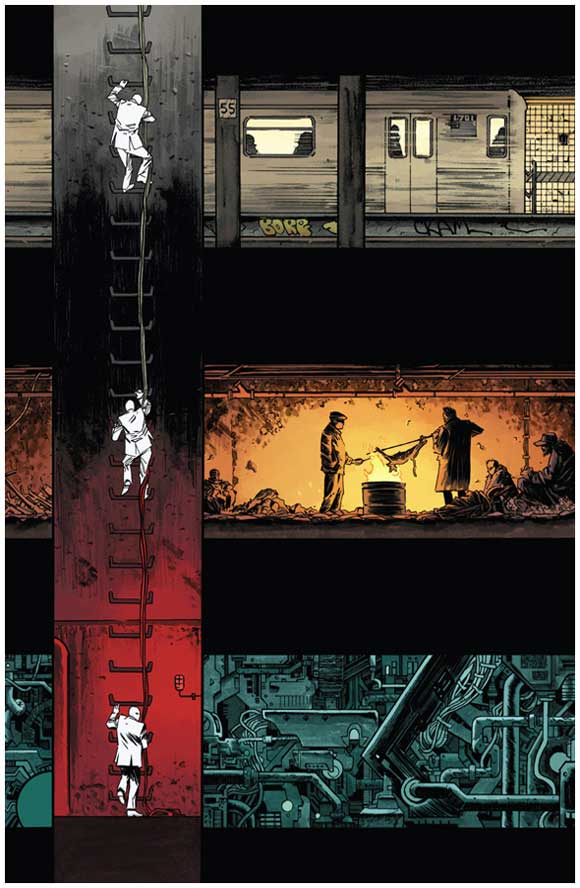 In June 2016, the cover art was available for $7,000 on Sienkiewicz's website and, less than four years later, was sold by Heritage Auctions for $18,000, in March 2020: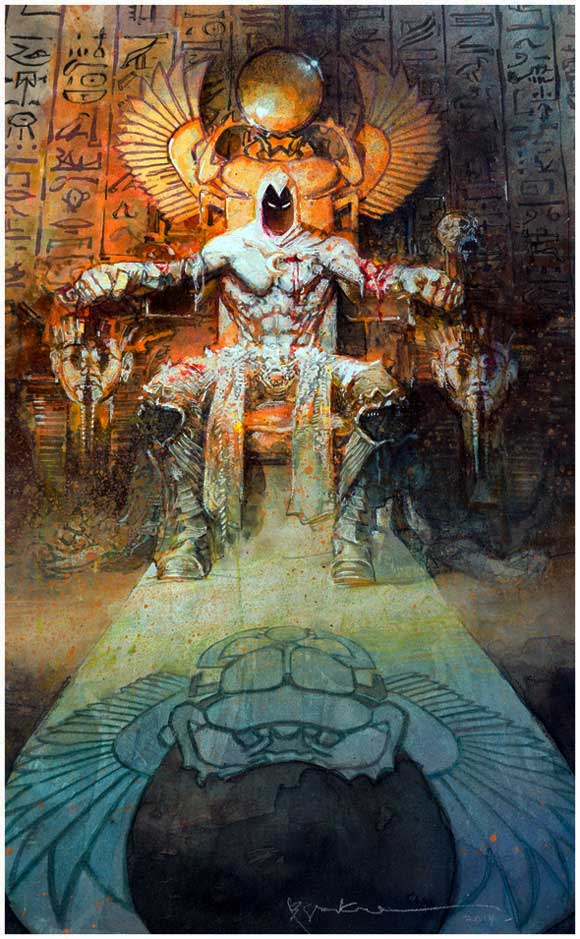 In late September 2020, the CGC Census recorded 110 gradings for the "Sienkiewicz Variant Cover" with 41 the top grade of CGC 9.8 (near mint / mint). At that same time, the CBCS population report listed 14 gradings for the "Sienkiewicz Variant" with two in the top grade of 9.6 (near mint plus).