All-New Marvel Now Point One #1 McNiven 1:75
Marvel, published date: March 2014 (released: 2014-01-08).

Rare
This is the Steve McNiven 1:75 Retailer Inventive variant (Diamond code: NOV130544, barcode: 7-59606-07992-6-00121). The standard edition (below left) and the second print (below right) both had cover art by Salvador Larroca.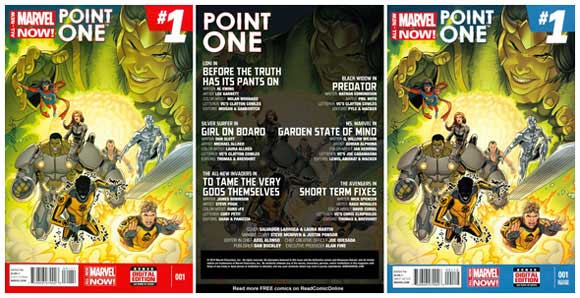 Here we go again! It's your one-stop entry point to the world of ALL-NEW MARVEL NOW! Loki embarks on a mission for Asgard! The Silver Surfer and Dawn experience the cosmic rays of Nautikos! A Kree Pursuer and her Special Forces team prepare to invade the Earth! The Black Widow goes undercover in Russia! Who is the new Ms. Marvel? And can even the Indestructible Hulk survive the aid and assistance of fellow Avengers Cannonball and Sunspot?
Features completely new LOKI: AGENT OF ASGARD, SILVER SURFER, BLACK WIDOW, MS MARVEL, ALL-NEW INVADERS and AVENGERS WORLD lead-in stories!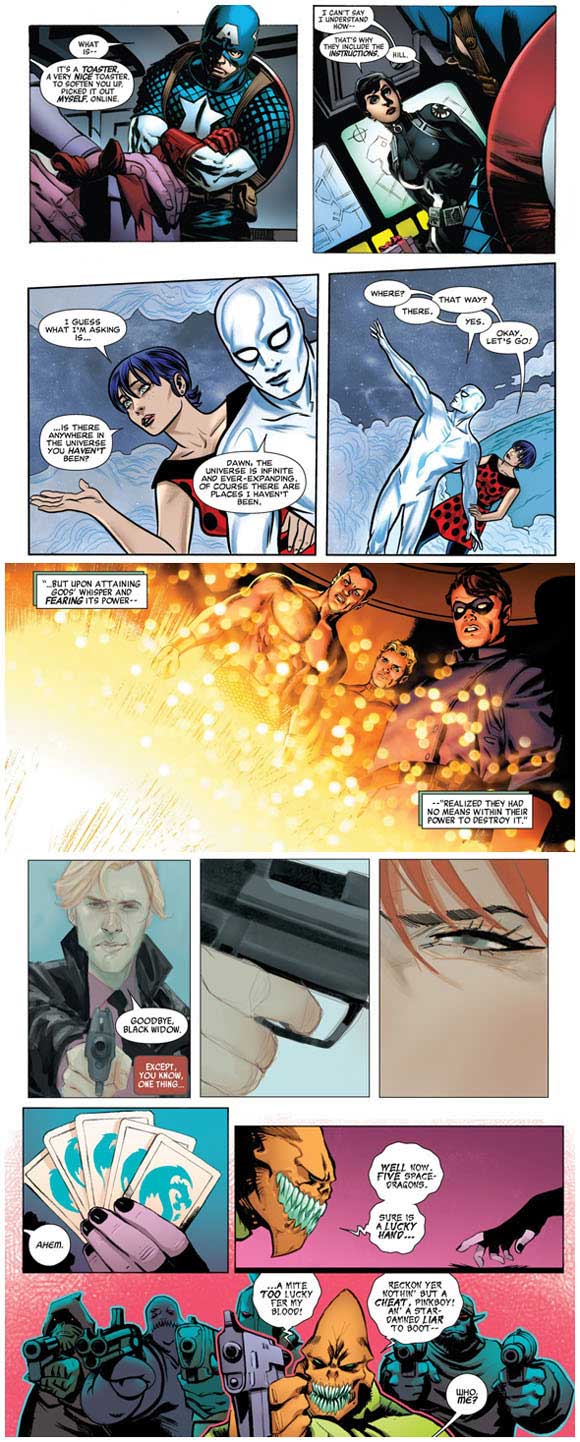 The comic was an anthology with six different stories featuring a number of different artist and writers.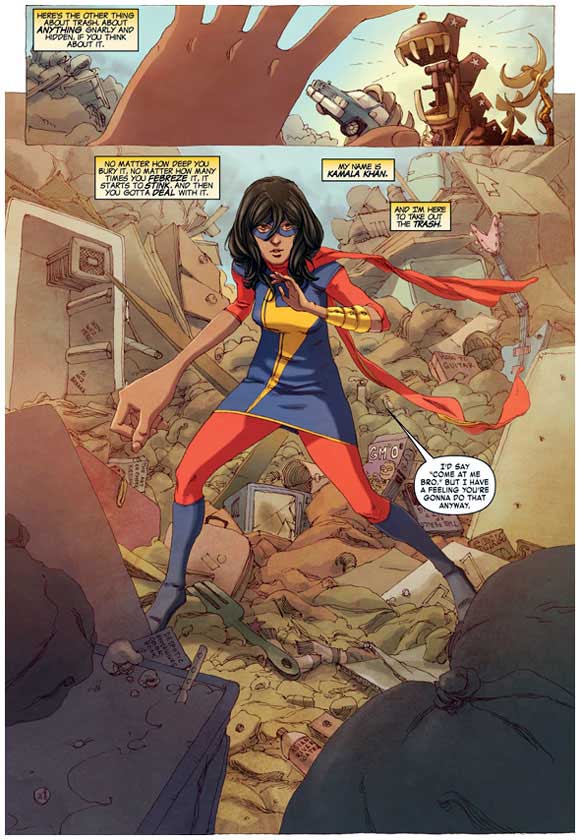 The main event for collectors was that this issue featured the "1st full appearance of the new Ms. Marvel (Kamala Khan)". Kamala had already appeared in an anonymous single panel cameo in Captain Marvel #14 followed by a one page teaser of Khan (seen from behind) in Captain Marvel #17.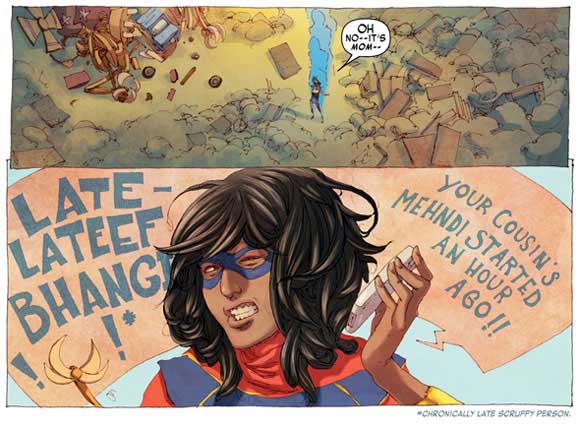 The Khan story shows her tackling a foe before Mom reminds her that she's missing part of her cousin's wedding, leading to trouble...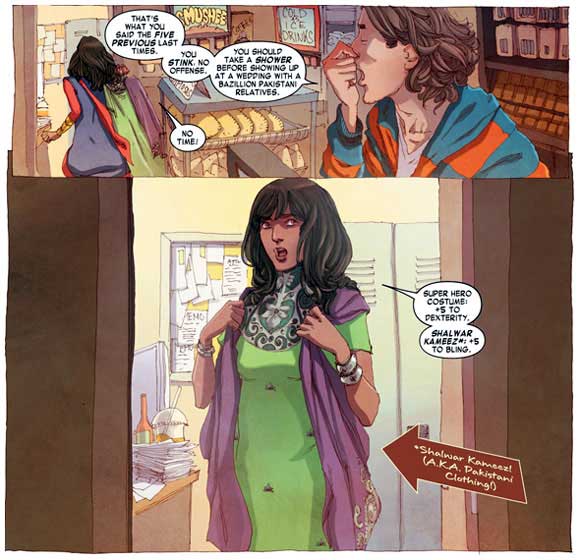 At the end of November 2020, the CGC census recorded 73 gradings of the descriptively titled "Variant Edition", with 16 in the top grade of 9.8. At that same time the CBCS population report recorded four copies of the "Steve McNiven Retailer Incentive", with three in the top grade of 9.6 (near mint plus).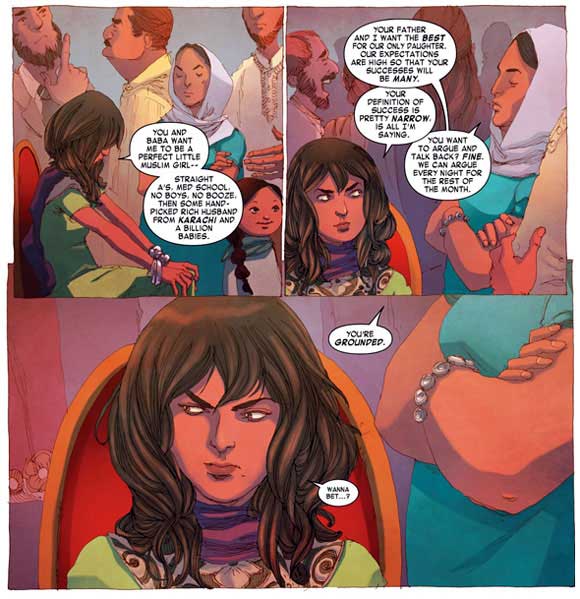 These are pricey books, in November 2020, a buyer could end up paying over $2,600 for a CGC or CBCS 9.8 graded copy!