Vampirella #113 (1st Harris Issue)
Harris Comics, 1988.

Low Dist.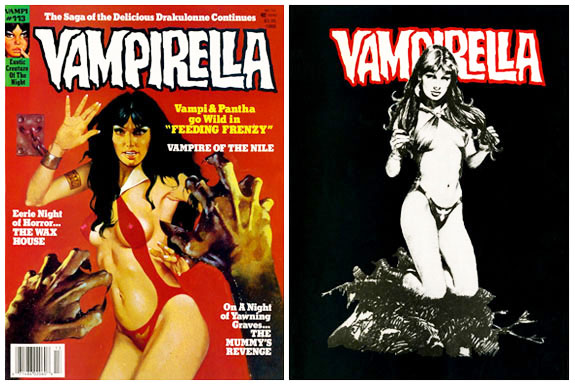 The last issue of Vampirella produced by Warren Publications was #112 in early 1983. This was the same year they declared bankruptcy and their assets, including Vampirella, were auctioned and purchased by Harris Publications.
A few years later, in 1988, Harris Comics produced Vampirella #113 but it contained no new material, reprinting black and white illustrated stories from a number of the previous Warren published Vampirella issues and included cover art taken from Vampirella #64 (shown below):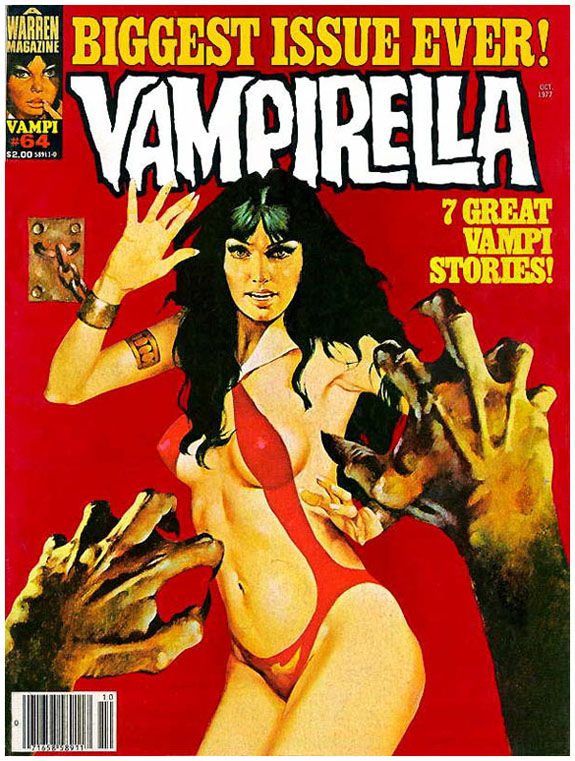 #113 had a low print run and was also a flop with a high number of returns, which has lead to its rarity. Today, interest and demand for this issue has gained some momentum pushing prices up over the $200 barrier for higher grade copies. This is suprising as it is all reprinted material with the only real elements of interest being the rarity and it being the first Harris produced issue.

Above is an extract of the CGC label text for the comic, which is quite minimal and lacks the detail around the reprinting of the stories and cover. The CGC census had recorded just under 100 gradings of these in late 2014, more than twice that of #112 (which is likely a reflection on the demand for the rarer comic).