Something Is Killing The Children #1 ALA Variant
Boom! Studios, January 2020 promo.

Rare
This is the Something is Killing the Children #1 American Library Association Midwinter 2020 promotional variant.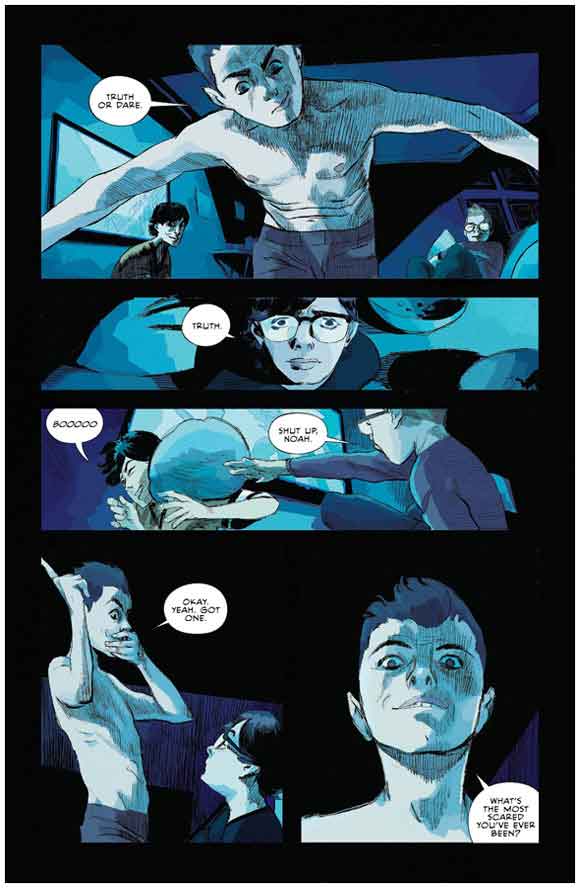 GLAAD Award-winning writer James Tynion IV (Memetic, Batman: Detective Comics) teams with artist Werther Dell'Edera (Briggs Land) for an all-new limited series about staring into the abyss to find your worst fears staring back.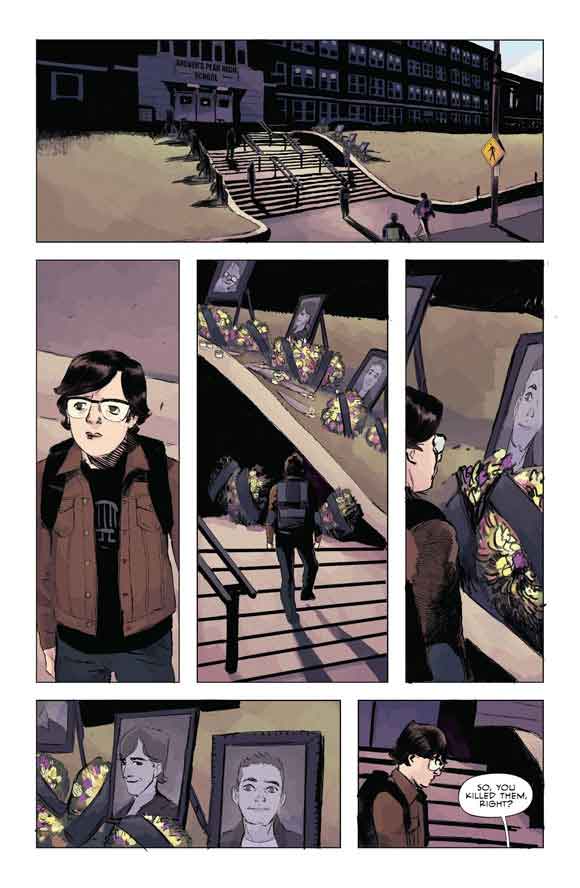 THE ANGEL OF ARCHER'S PEAK - Part One
When the children of Archer's Peak begin to go missing, everything seems hopeless. Most children never return, but the ones that do have terrible stories-impossible stories of terrifying creatures that live in the shadows.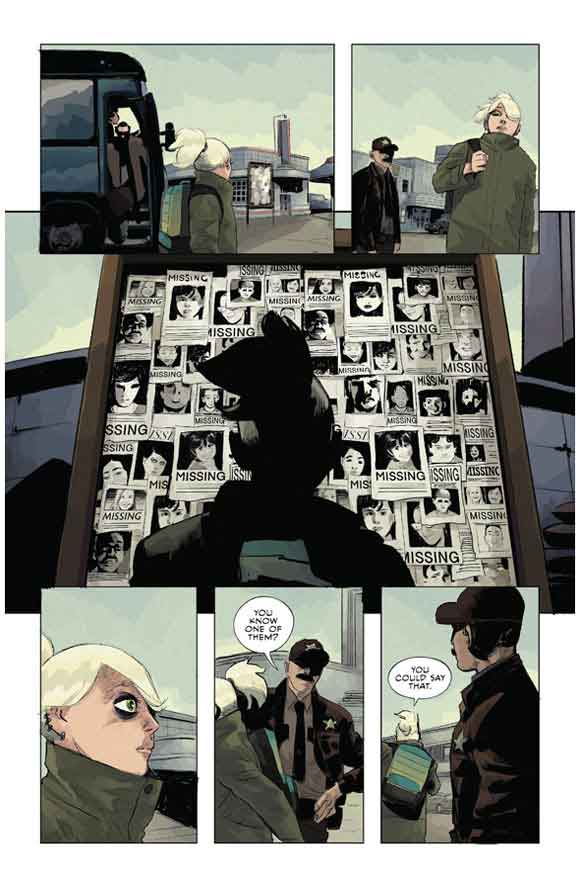 Their only hope of finding and eliminating the threat is the arrival of a mysterious stranger, one who believes the children and claims to see what they can see.
Her name is Erica Slaughter. She kills monsters. That is all she does, and she bears the cost because it MUST be done
This variant was given away at the 2020 American Library Association (ALA) Midwinter Conference and Exhibition that ran from January 24-28 at the Pennsylvania Convention Center in Philadelphia that had 8,099 attendees recorded overall.
At the conference, BOOM! Studios ran a booth and issue author James Tynion IV performed signings, panels and "Meet the Author" sessions. The author also attended a BOOM! Studios off-site event at local comic shop Brave New Worlds, also in Philadelphia.

The promo variant is the same as the standard edition except for the back cover, which outlines the marketing strategy for the new series: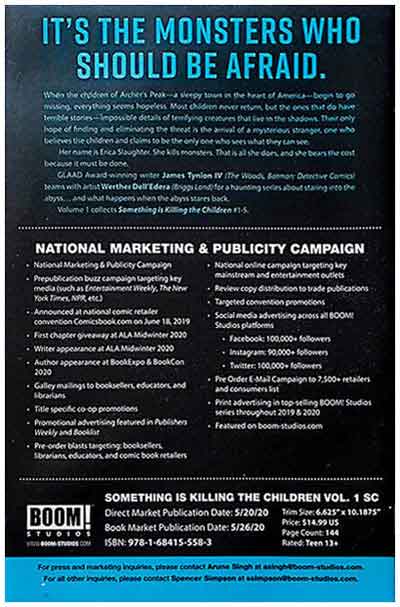 Anecdotally, 1,000 copies of the ALA variant were printed and around 780 given away at the conference, with the balance apparently water damaged.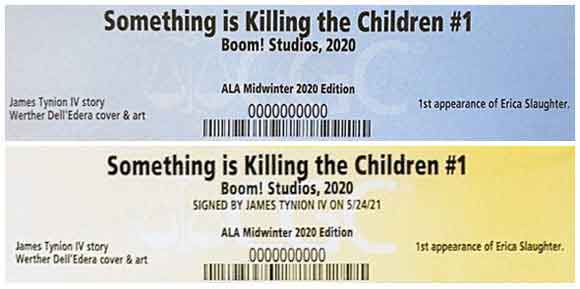 At the time of writing, in early December 2022, CGC recorded 34 gradings of the "ALA Midwinter 2020 Edition" with 16 in the highest grade of 9.8 (near mint / mint). CGC notes this as the "1st appearance of Erica Slaughter" on the CGC label.
At that same time, CBCS recorded two gradings of the "ALA 2020 Midwinter Edition" in their Population Report, with one in the highest grade of 9.6 (near mint plus).