Mighty Morphin Power Rangers #0
ComicsPro 2016 Exclusive
Boom! Studios, January 2016.

Rare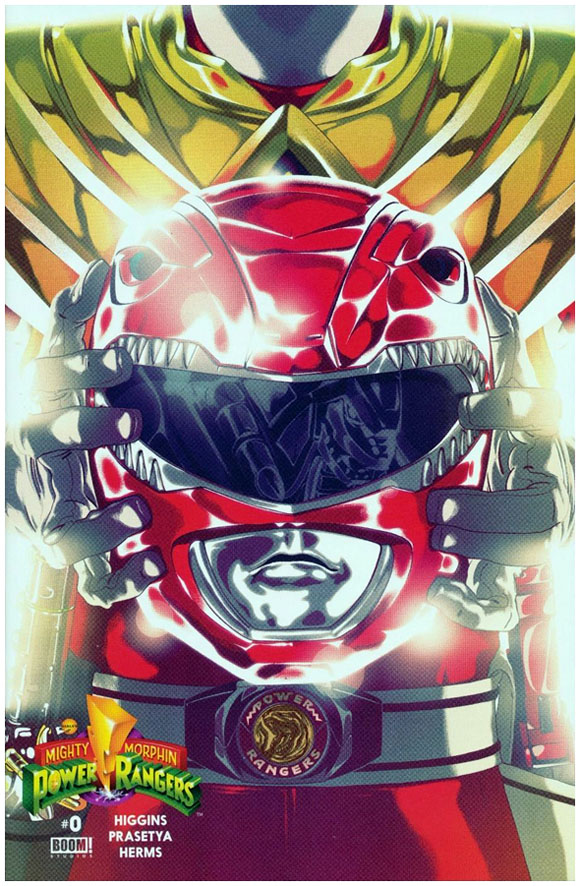 This is the exclusive ComicsPro variant of Mighty Morphin Power Rangers #0 featuring Red Ranger with a Dragon Shield.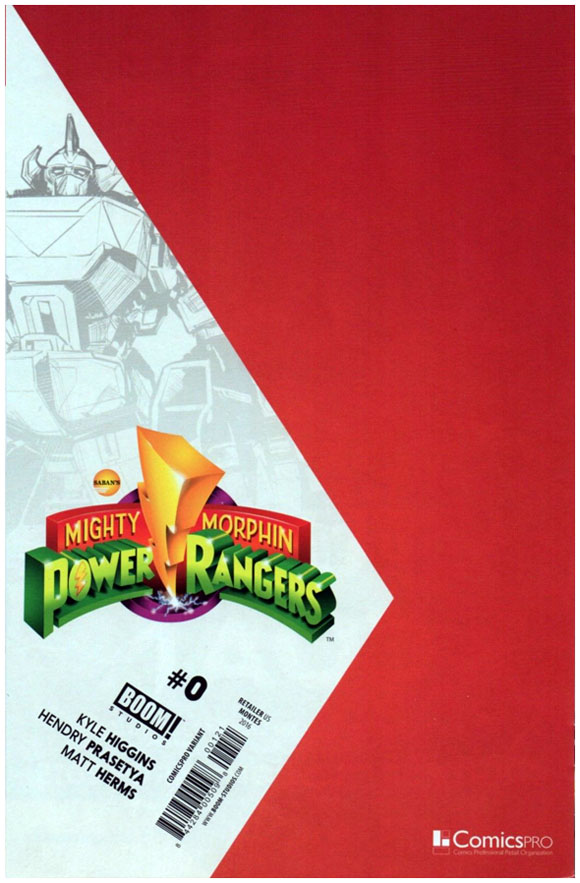 Whilst the front of the comic has the additional Dragon Shield, the rear of the comic clearly shows the ComicsPro logo in the bottom right corner and "ComicsPro Variant" written above the barcode:
These were apparently only given out, one per attendee, at the annual ComicsPro event in Portland Oregon in February 2016. ComicsPro noted the following on Facebook concerning the comic:
"Retailers who attend the ComicsPRO annual meeting in Portland will receive 1 copy of the ComicsPRO Red Armor Mighty Morphin Power Rangers comic. The armored Red Ranger variant is even rarer than the White Ranger variant. It has a very, very, very, very small print run. There are going to be around 150 retailers in attendance."
In the same thread on Facebook ComicsPro also stated the following:
"We don't set the print run. The publisher does. All I can tell you is that 144 retailer representatives came to the conference. Each retailer representative got 1 copy. We gave out a total of 144 books out."
Given the above, ComicsPro themselves are likley to have had some surplus copies that weren't given out and Boom! Studios is likely to have printed more to cover spoilage, other complimentary copies and file copies etc.
In late May 2016, CGC had 80 gradings recorded for the ComicsPro Edition.
Prices had been a little wild with one copy selling for $510 back in February 2016 but, by May 2016, they had settled to around $200 for sold Near Mint raw copies and just over $300 for sold CGC certified 9.8 Near Mint / Mint copies (although there were many for sale at much higher prices at that time).