Archie #700 Art Baltazar ComicBooks for Kids (CB4K) Variant
Archie Comics, published date: January 2019 (available 2018-11-21).

Rare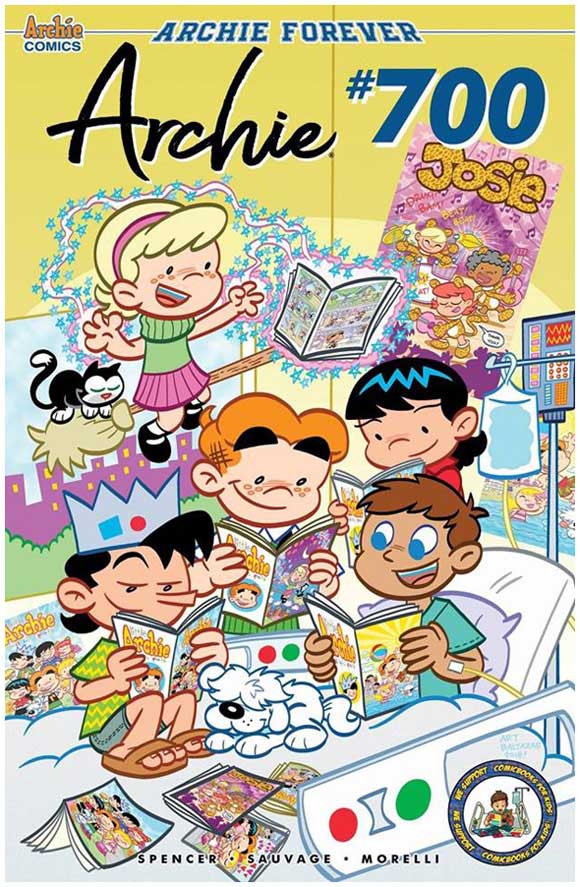 A brand new era of ARCHIE begins in this landmark 700th issue of our flagship series! Join the new creative team of writer Nick Spencer (The Amazing Spider-Man) and artist Marguerite Sauvage (DC's Bombshells) as they take a trip to Riverdale and bring Archie, Betty & Veronica, Jughead, and the rest of the town along for a wild ride complete with new mysteries, new relationships, and much more!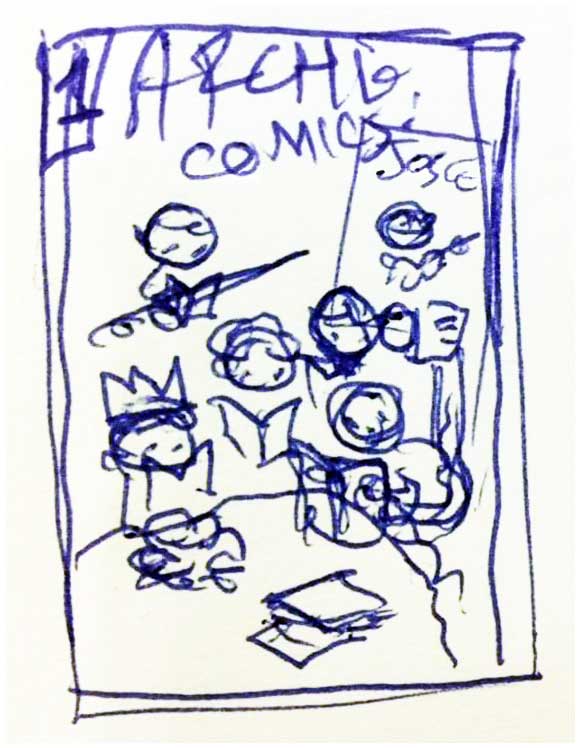 The original Archie series ended with issue #666 with the numbering reset to #1 for the 2015 reboot ("New Riverdale" series) that made it up to #32 before the numbering was reset back to the legacy numbering with #699 (666 + 32 + 1) just in time to produce the landmark 700th issue (which of course came with many variant covers).
This is the incredibly rare ComicBooks for Kids (CB4K) cover variant by Art Baltazar (an early cover layout sketch is shown above and various stages of the production art shown below).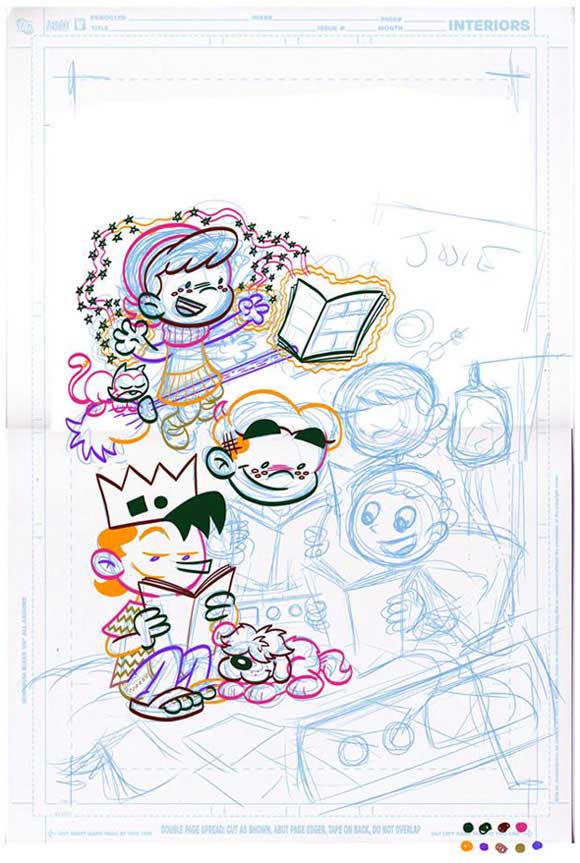 CB4K is a charity that is "providing comic books to kids in hospitals and cancer centers" and, by late November 2018, had distributed over 20,000 free comic books to 130+ hospitals (more details can be found on their website here) with support from many of the main comic publishers as well as Diamond Comic Distributors.
This Archie variant was commissioned by CB4K specifically to reward the comic shops that have helped with the charity and each of the shops (below) received a proportion of the copies available (which is noted as "less than 150" in total). Many were passed straight on to loyal customers or auctioned locally to support either the comic shop or the charity:
Bridge City Comics and Collectibles, Saskatoon, Canada (12 Copies)
Heroes and Fantasies in San Antonio, Texas, USA
Hooked On Comics in Myerstown, Pennsylvania, USA
Lone Star Comics (mycomicshop.com) in Arlington, Texas, USA
Space Cadets Collection Collection in Conroe, Texas, USA
Zone Comics and Games in Homewood, Illinois, USA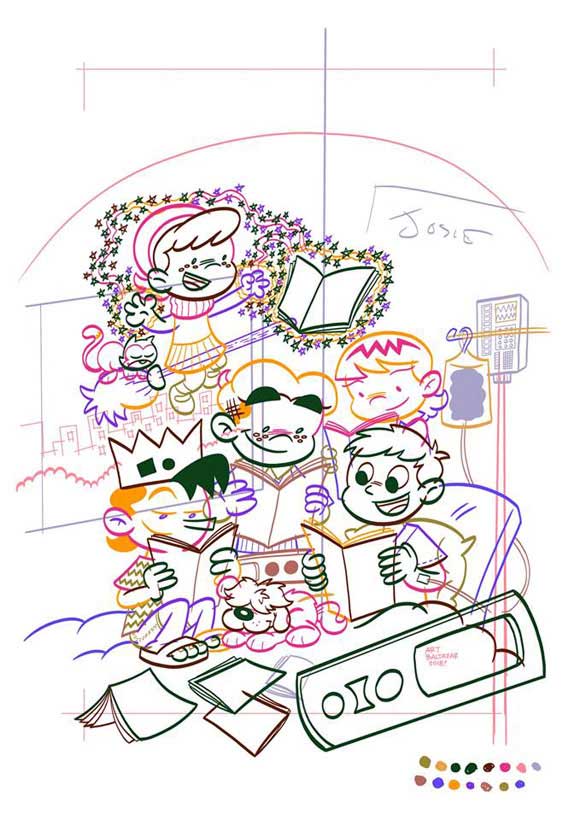 CB4K is doing some great work helping kids in really difficult situations, if anyone wants to help raise funds, help a local hospital or help in other ways please contact CB4K via their Facebook page or via the organization's website.
At the time of writing (late November 2018) no copies of the variant had appeared on ebay and no copies had been registered as being graded by CGC. It is early days but the CB4K variant is very hard to get hold of and is also highly sought-after (according to the comic shops that were lucky enough to obtain some). Certainly one to watch closely in the coming months...