Love and Rockets #1:
Self-published by Los Bros Hernandez, ©1981.

Rare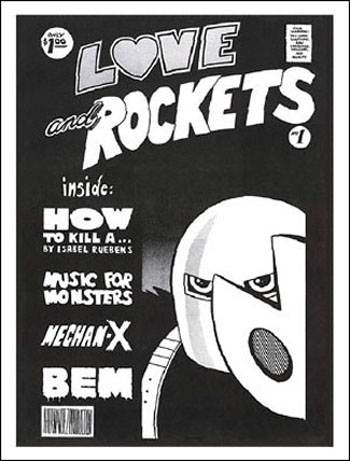 This was a pioneering and influential black & white anthology comic produced and self-published by brothers Jamie and Gilbert Hernandez, with help from another brother, Mario (known collectively as Los Bros Hernandez).
Although the first issue was printed (rather than photocopied), the brothers had to organise, fold and staple all the pages for all 800 copies!
Luckily this issue is a little harder to counterfeit than comics such as Gobbledygook #1 and #2 and CGC have enough confidence identifying original copies that they will grade the magazine-sized comic books. Note that some books (not all) have a stamp located on the inside cover as follows: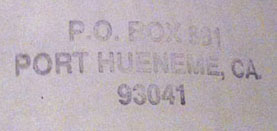 Within a year, the brother's creation was picked up by Fantagraphics Books, who reprinted the initial work and then continued on to publish many more of the serial narratives.
The Fantagraphics reprint of #1 was dated September 1982 and maintained the black & white interiors of the self-published issue but sported a rear color cover by 'Bert and a classic front cover, again in color, by Jaime below: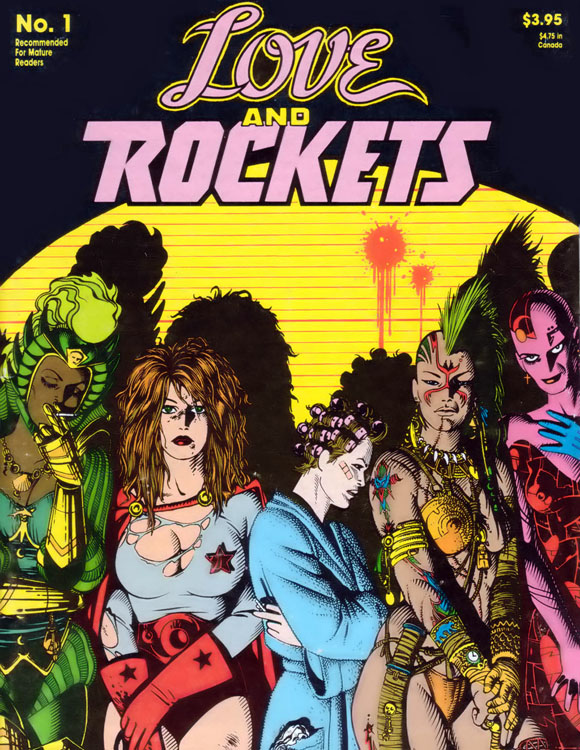 The original self-published books don't come up too often, but a CGC 9.6 copy did sell in mid 2013 for $530.