Morbius: The Living Vampire Vol 2. #3 Coker Variant
Marvel Comics, May 2013.

Rare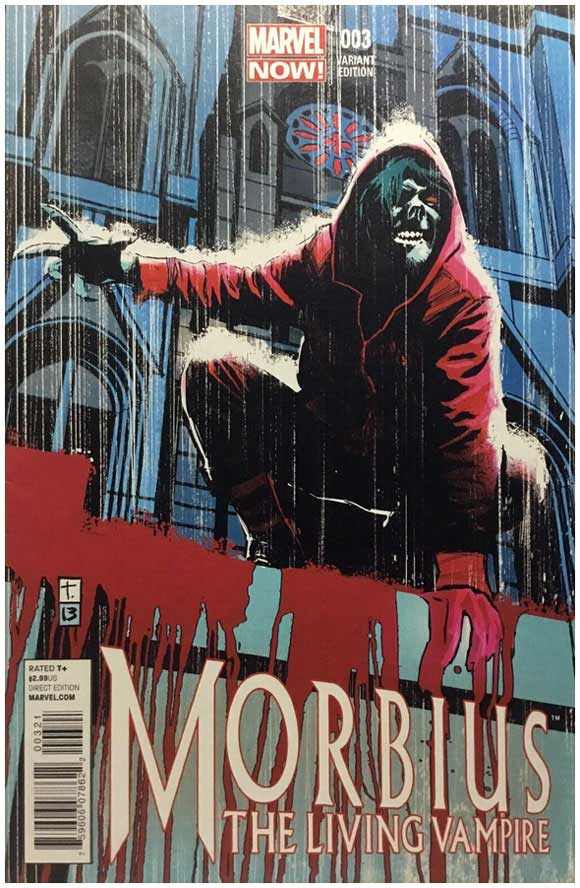 The hot new horror book continues! Morbius gets closer to two people who don't know the dark, deadly secret he carries. How does a fugitive remain hidden if his face is everywhere?
This issue was written by Joe Keatinge with interior art by Richard Elson and was released on March 27, 2013 (published date was May 2013). The Tomm Coker cover variant featured here, was a 1:50 retailer incentive variant (Diamond code: JAN130686 and barcode 7-59606-07862-2-00321).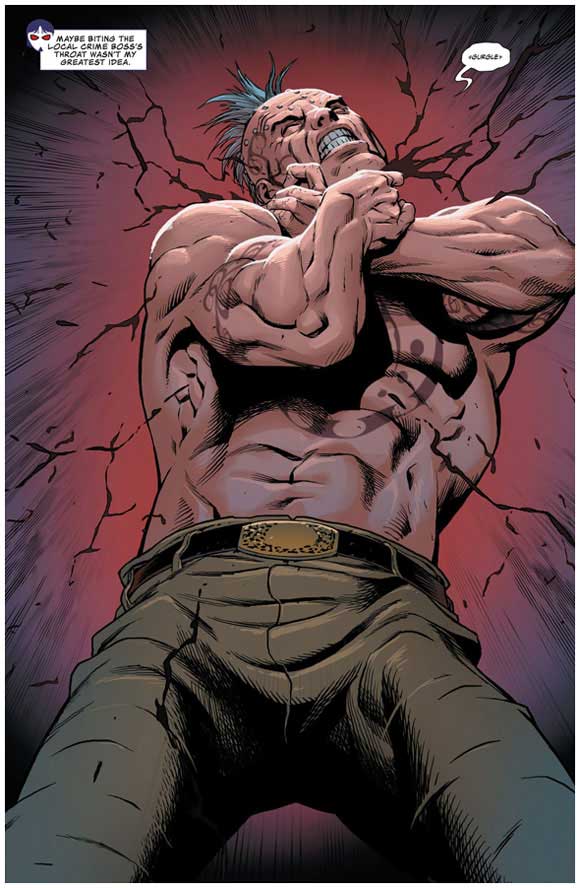 Above and below: Morbius overreacts and bites deep into the throat of a gang leader and is captured...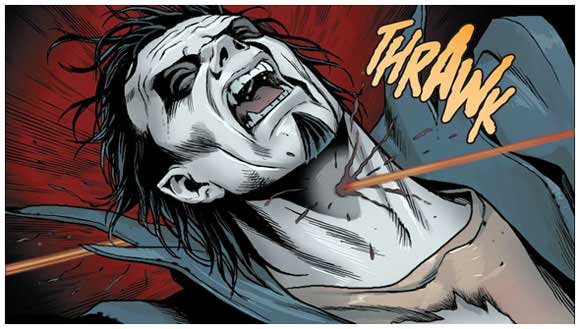 In mid-June 2020, the CGC census recorded 7 gradings of the "Variant Edition" of Morbius: The Living Vampire #3, with three in the top grade of 9.8(near mint / mint).

At that same time, the CBCS population report had one single grading of the standard edition but no recorded gradings for the Coker variant.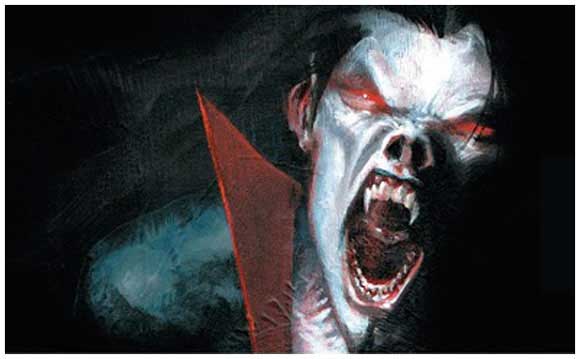 These are pretty hard to come by and it's probably true to say (given the overall distribution numbers) that not many retailers would have ordered 50 or more standard copies to qualify for the variant.