Black Hammer #1 SDCC 2016 Variant
Dark Horse Comics, published date: July 2016.

Rare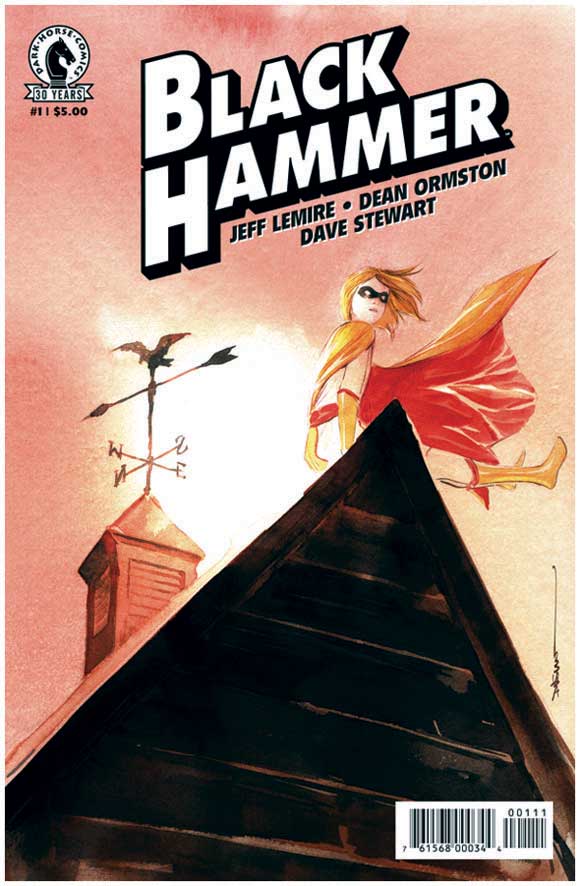 A new story from the prodigious brain of Jeff Lemire (Descender), amazingly realized by Dean Ormston (The Sandman) and Dave Stewart (Hellboy)!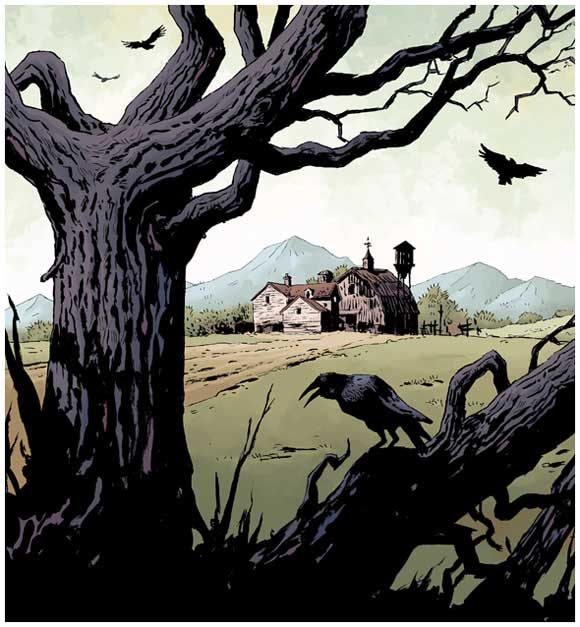 Once they were heroes, but that age has long since passed. Banished from existence by a multiversal crisis, the old champions of Spiral City-Abraham Slam, Golden Gail, Colonel Weird, Madame Dragonfly, and Barbalien-now lead simple lives in a timeless farming town. Even as they try to find their way home, trouble has a unique way of finding heroes wherever they are!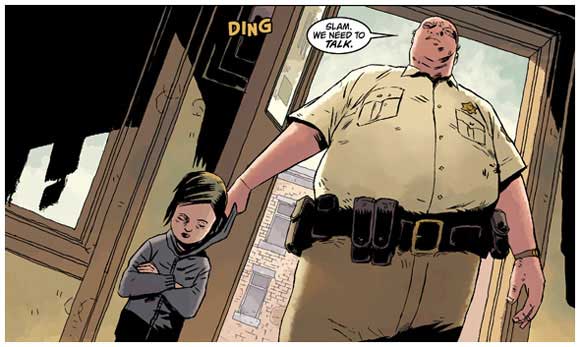 This issue was written by Jeff Lemire with interior art by Dean Ormston and Dave Stewart. Below are the ashcan and some of the other covers for #1:
Above are the ashcan (published in May 2016), the regular cover (Diamond code MAY160013), the "Directors Cut" cover, all by Dean Ormston and Dave Stewart; the last cover is the Jeff Lemire variant. As well as the covers above, there was a later reprint for SDCC in 2017 with a Fabio Moon cover (shown below) that was "limited to 1,400 copies":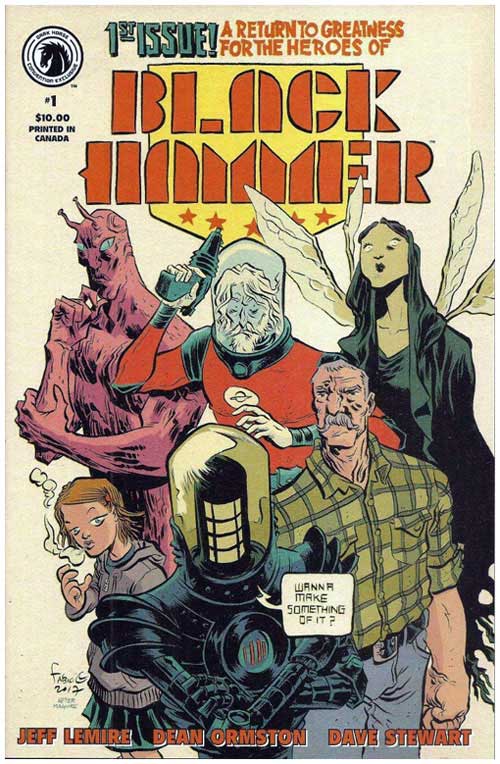 The Dustin Nguyen cover variant featured on here was "exclusive merchandise", "available at the Dark Horse booth (#2615) for all of SDCC 2016" and was a "Limited Edition of 500", "5 per person per day".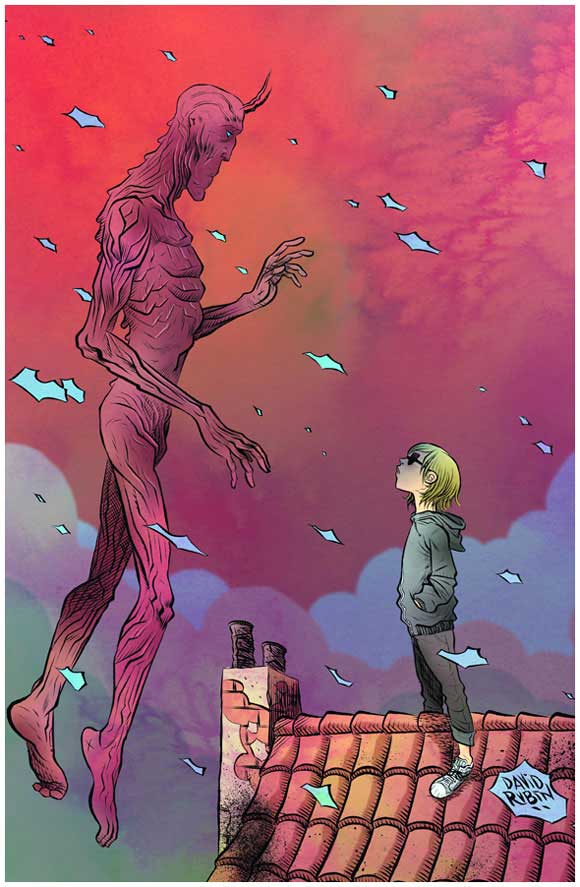 CGC note the Nguyen variant as the "Convention Edition" and include key label comments: "1st appearance of Abraham Slam, Golden Gail, Colonel Weird, Talky-Walky, Barbalien & Madame Dragonfly.". In early March 2020, CGC had 101 recorded gradings, with 78 in the highest grade of 9.8 (25 on Signature Series).
Back in 2018, Legendary Entertainment struck a TV/Film deal with an option on Black Hammer; Lemire later confirmed he was currently working on a pilot script for the initial project with Legendary.
In March 2020, near mint copies were usually exchanging hands for more than $150 and buyers were expected to pay anything from $265-$400 for a CBCS or CGC 9.8 graded copy.