PSI-Lords (2019) #1 Marco Rudy Cosmic Metal Variant
Valiant, published date: June 2019 (in shops: 2019-06-19).

Rare
PSI-Lords #1 was written by Fred Van Lente with interior art by Renato Guedes and this comic (above) is the metal cover (with pearl neon ink) variant with art by Marco Rudy (Diamond order number: APR192036, barcode: 8-58992-00366-6-00151).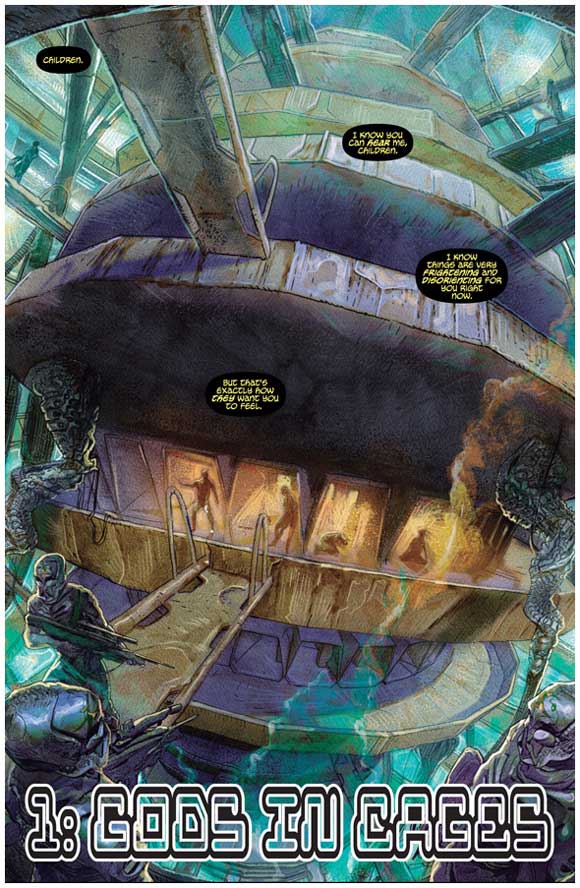 Who are the cosmic beings known only as the Psi-Lords? And how will they change the course of the Universe in this brand-new ongoing series? Four astronauts awake in an otherworldly prison with no memory of how they got there! What is their connection to the Psi-Lords? And how will they escape? Fred Van Lente is crafting a lively sci-fi mystery, and Renato Guedes' art is (literally) out of this world.
Above are some of the other covers available for the comic (Diamond Code and Barcode prefix in brackets):
Rod Reis cover regular cover (APR19203 | 00111 )
Jonboy Meyers cover B (APR192033 | 00121 )
Alan Quah cover C (APR192034 | 00131 )
Blank variant(APR192035 | 00141 )
Paulina Ganucheau Pre-order variant (APR192036 | 00161 )
Soo Lee Comic Book Jones variant "limited to 500 copies" (n/a | Unknown)

There were apparently 250 copies of the Cosmic Metal Variant released to the public with Diamond calling it "PSI-LORDS #1 CVR E 250 COPY INCV COSMIC METAL CVR".
At the time of writing (in early August 2019), there were no copies of the variant or any other editions from the 2019 series of PSI-Lords #1 in the CGC Registry.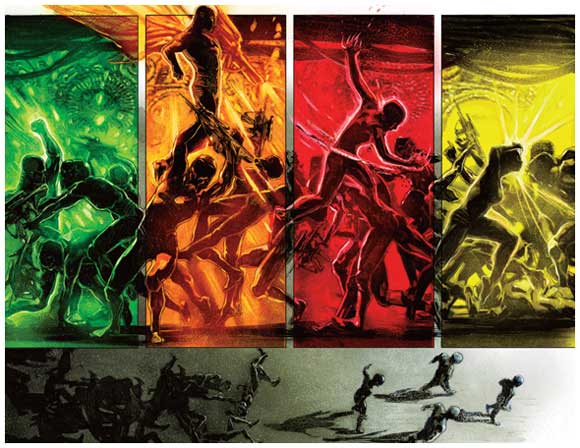 Realized prices for the Rudy variant were all over the place in the Summer of 2019 with buyers paying anything from $80 to $200 for the metal clad comic after the release.