Archer & Armstrong Forever #1 Burnt Wood Edition
Valiant, available May 2022.

Rare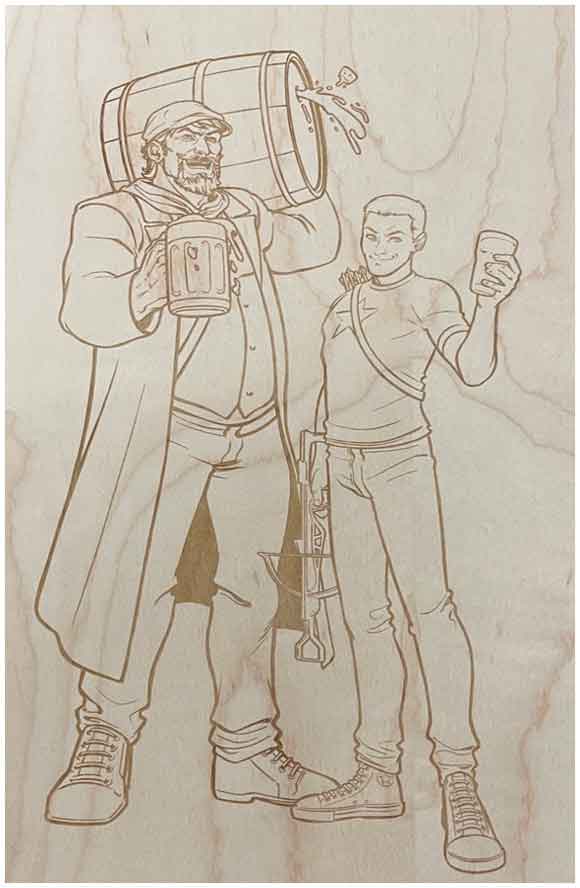 This is the 1:250 retailer incentive variant of Archer & Armstrong Forever #1, written by Steve Fox with interior art by Marcio Fiorito.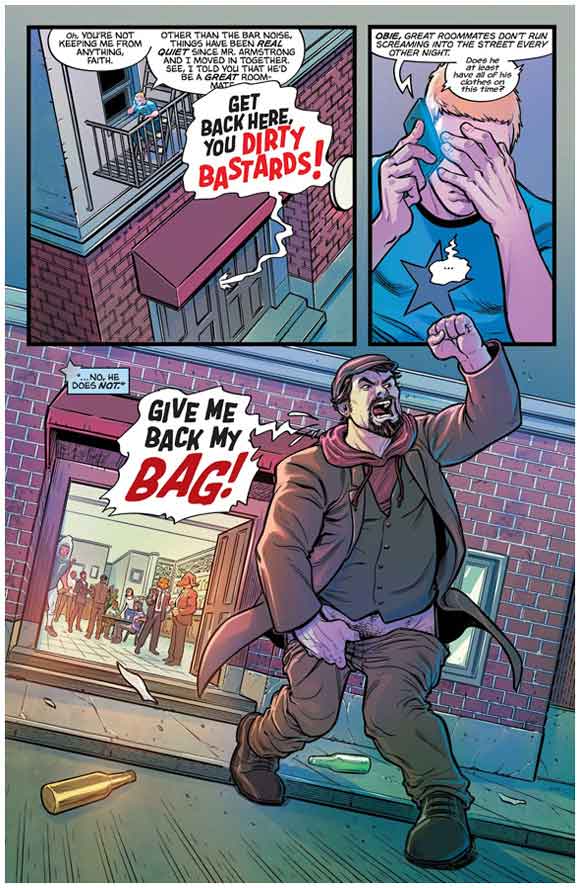 And now for something completely different… Valiant's ARCHER & ARMSTRONG FOREVER #1 Burnt Wood Cover is a truly unique and remarkable collectible featuring art by series artist Marcio Fiorito.
This groundbreaking variant utilizes laser etching technology to brilliantly burn the artwork showcasing the always iconic Aram "Armstrong" Anni-Padda and Obadiah Archer on an authentic wood cover for the debut issue of the series. Pulling out all the stops for such a classic duo is what it means to #StayValiant! This innovative cover is available exclusively to retailers who will receive one Burnt Wood Variant Cover for every 250 copies they order of ARCHER & ARMSTRONG FOREVER #1!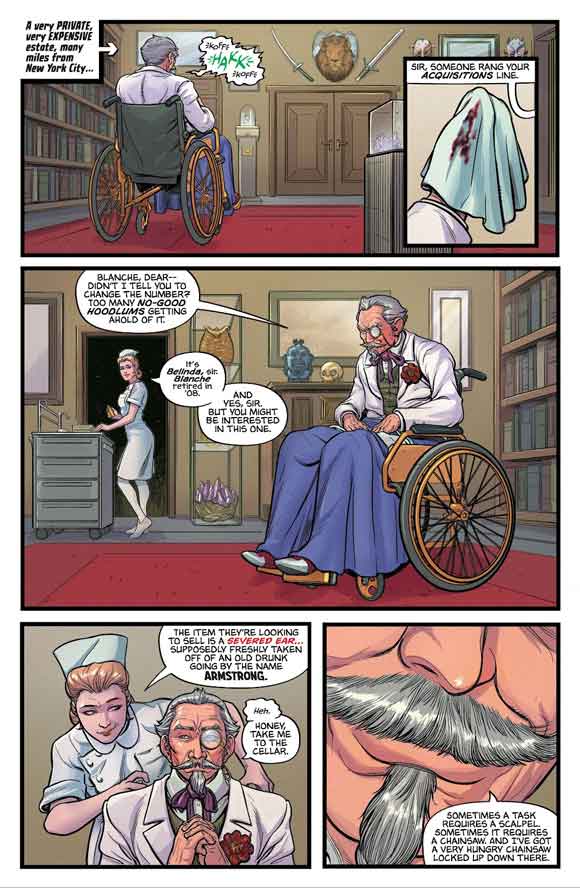 Pick up your copy of ARCHER & ARMSTRONG FOREVER #1 at your local comic book store or favorite digital platform when it goes on sale May 4th, 2022!
Stay Valiant, everyone.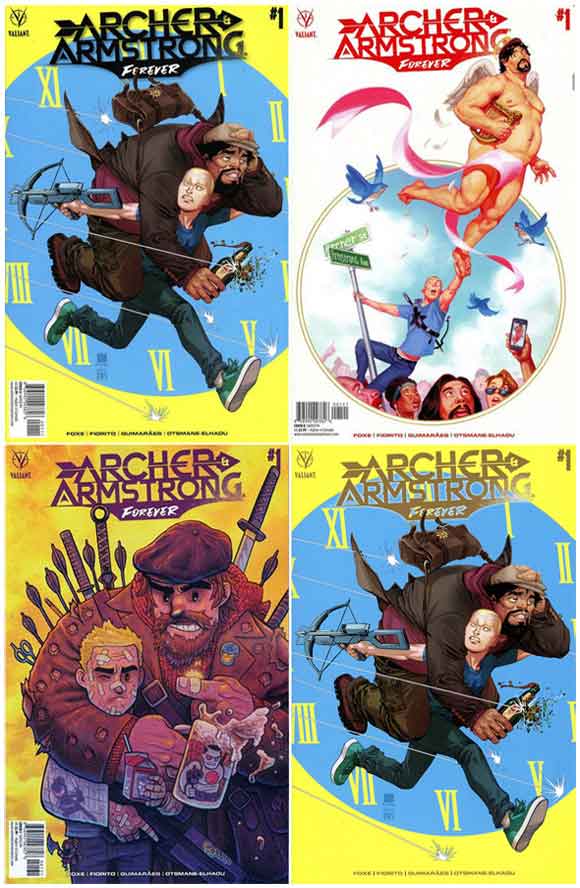 Above and below are a number of editions available via Diamond plus the last two, below (with the Incredible Hulk #1 Cover swipe), available from One Stop Comic Shop ("Trade Dress Print Run - 500", "Full Art Print Run - 400"):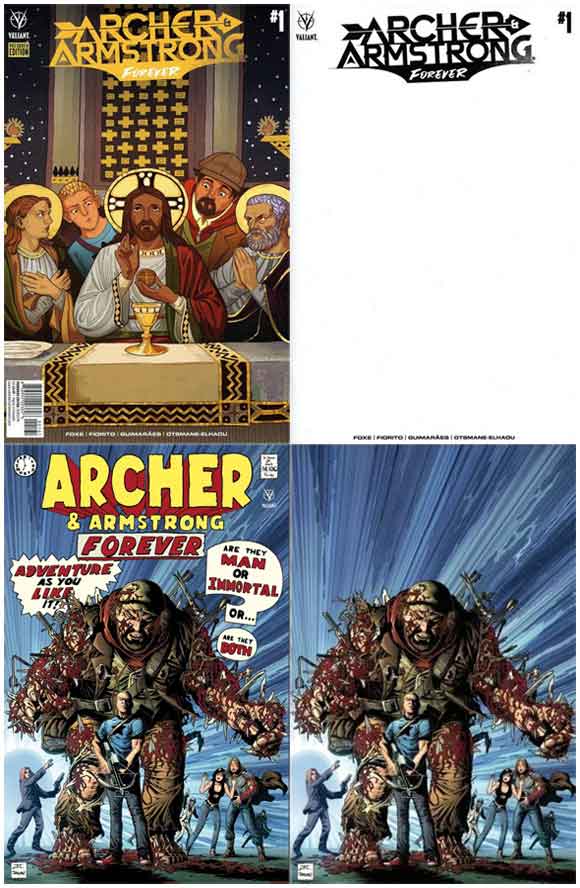 Below are three variants available from Exchange Collectibles, with cover art by Jimbo Salgado (Trade Dress was "limited to 500 copies", Virgin to 250 and the black and white variant also to 250):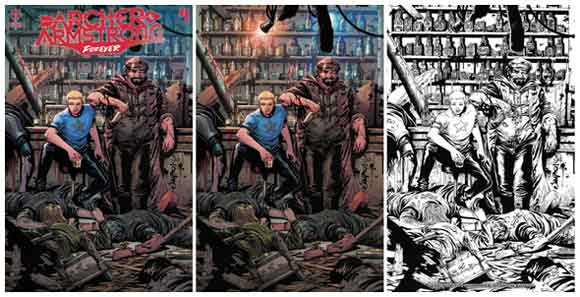 At the time of writing, in early April 2023, the CGC census recorded nine gradings for the "Burnt Wood Edition", all nine grading 9.8 (near mint / mint).

At that same time, the CBCS Population Report recorded zero gradings for the 1:250 variant.