X-Men: Pressman Variants
Marvel Comics, 1992-1993.
v2 #11 Silver,
08/1992.

Low Dist.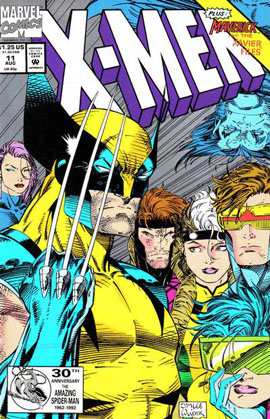 #297 Gold,
02/1993.

Rare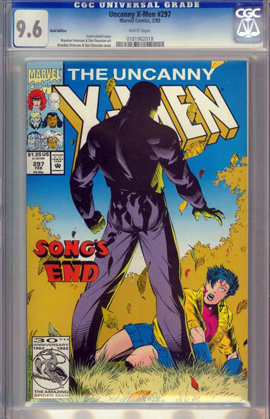 #303 Gold,
08/1993.

Low Dist.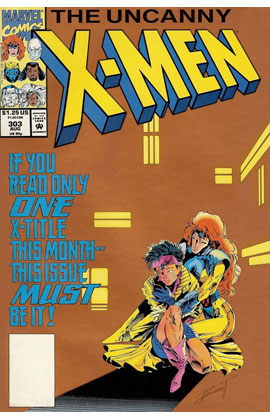 #307 Gold,
12/1993.

Low Dist.

These books were only available to those who bought Pressman's X-Men board game, which came out in 1992. In the initial production run, a special edition silver-colored X-Men #11 was included with the game (see picture on box below). Some later versions of the game also included a comic but, in some cases, a mail-away voucher was included instead.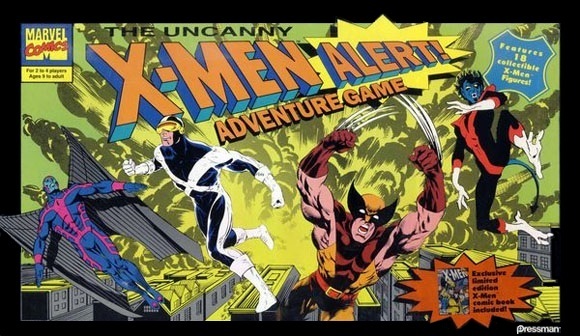 The Silver edition of X-Men #11 is reasonably easy to obtain and there are always a few copies of both #303 and #307 Gold editions available around the various auction sites. However, the gold edition of #297 is by far the hardest to get hold of and always demands a large premium over the other three. In the CGC census there are only 3 copies of #297 recorded - this could be one of the rarest X-Men comics around!
One possible explanation for the rarity of the #297 variant is that it is likely that much larger quantities of the game sold before Christmas 1992 and again coming up to Christmas 1993. Between February 1993 and August 1993 would likely have been a much quieter period for sales hence less copies of the free comic (#297 Gold in this case) may have been obtained. It is also understood that, as well as #11, both #303 and #307 were shipped with the game in some cases but also available as a mail-away in others; #297 was only available as a mail-away hence game owners only got it if they cared to send for it.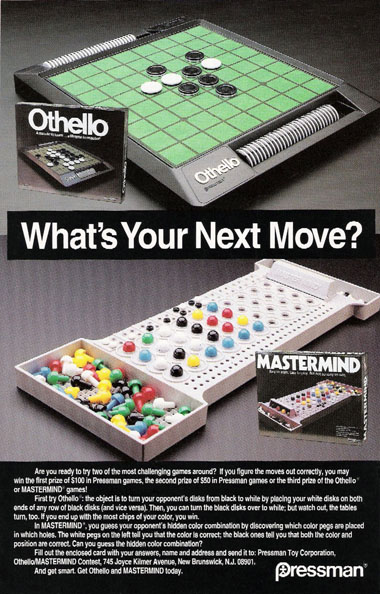 Above is the back cover of the X-Men #11 Silver variant showing an advert for various Pressman games.
Uncanny X-Men #297 Gold usually demands well over $100 depending on condition. The others can vary in price quite considerably but are all usually available raw for well under $50.