Captain Marvel #13 Amanda Conner Retailer Incentive Variant
Diamond Code: APR130683 ; In Shops: 2013-06-19

ISBN/UPC: 7-59606-07809-7-01331 ; 32 Pages ; SRP: $2.99

Marvel, published Date: August 2013.

Rare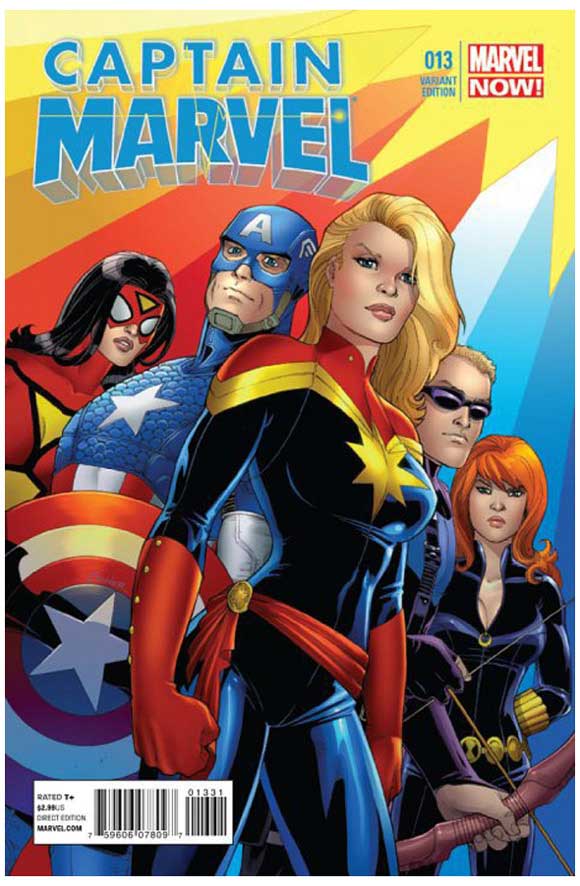 THE ENEMY WITHIN: PART 3 OF 5
A villain revealed! Magnitron's sinister plans are finally unveiled!
What is the link between Captain Marvel and Magnitron?
PLUS: Kree Sentries?!
The Avengers Assemble in the most pivotal event in Captain Marvel's history!
This is the limited 1 for 30 retailer incentive cover by Amanda Conner. Below is the standard cover by Joe Quinones:
This issue featured interior art by Scott Hepburn and the story was written by Kelly Sue DeConnick (Pretty Deadly & Bitch Planet) and was part #3 of a wider five-part Avengers comics crossover arc (The Enemy Within), also written by DeConnick: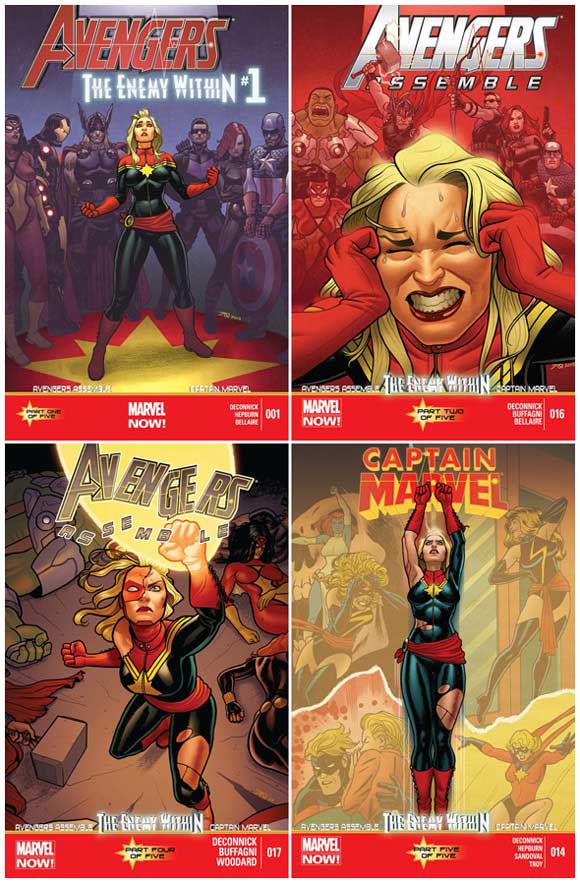 Above are the other parts of the arc (1-2 and 4-5):
Avengers: The Enemy Within #1
Avengers Assemble #16 (#2)
Avengers Assemble #17 (#4)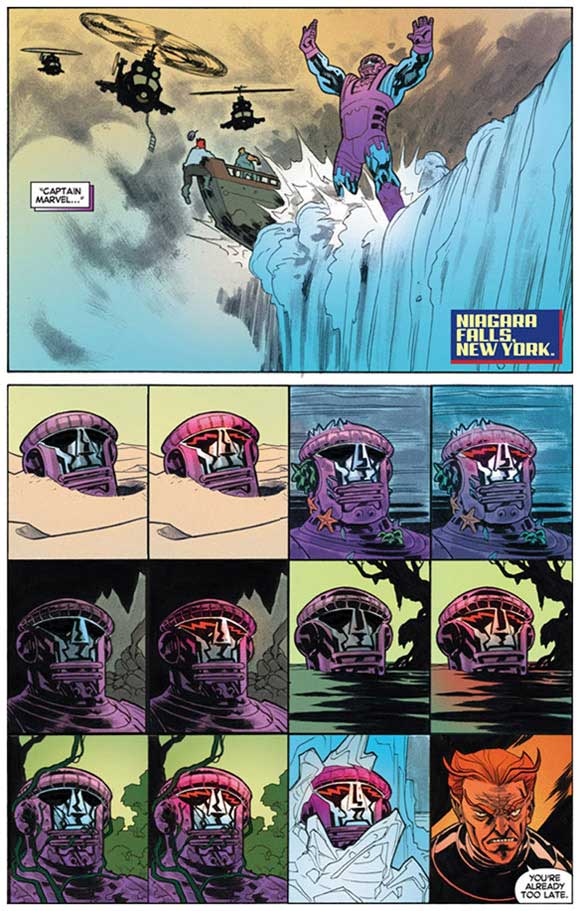 Carol's old enemy, Yon-Rogg, has returned-but she doesn't know it yet. After provoking her multiple times, he broke into her apartment and stole a peice of the Psyche-Magnitron, the original source of her powers. Meanwhile, the Avengers are alerted to a Brood attack which was meant as a distraction. Yon-Rogg used power from the piece of the Psyche-Magnitron to become "The Magnitron" and activated Kree Sentries all across the globe..."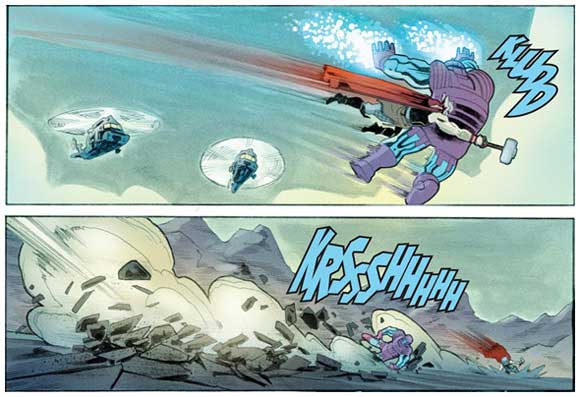 At the time of writing (April 2019), the CGC census had twelve recorded gradings for the "Conner Variant Cover" with four at the top grade of 9.8 (near mint / mint).