Descender #1 Select Variants:
Image Comics, published date: March 2015.
Nguyen Sketch Cover

Rare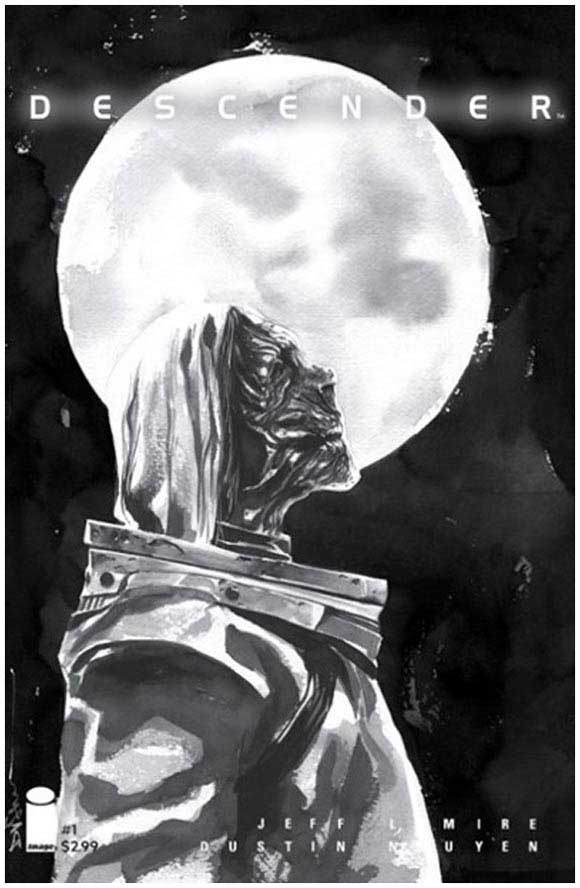 Lemire Sketch Cover

Rare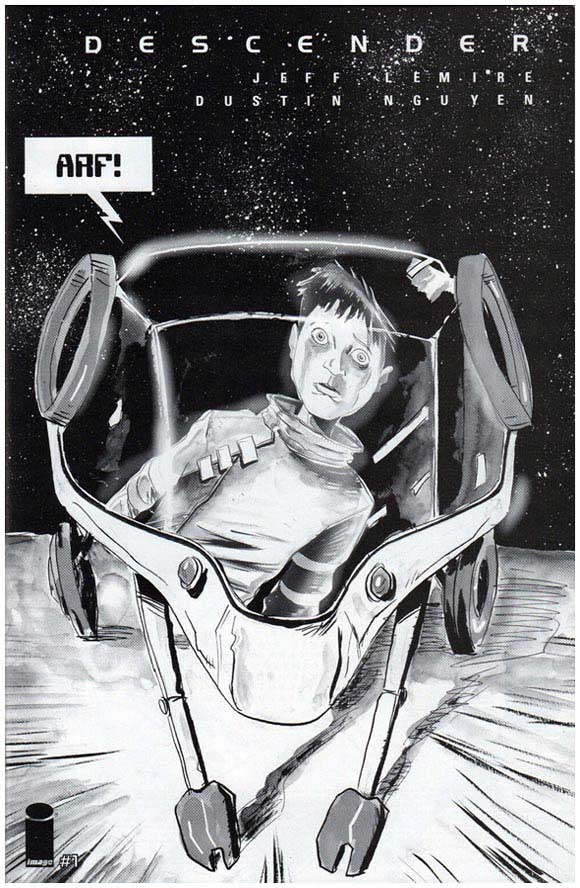 This issue was written by Jeff Lemire with interior art by Dustin Nguyen and the variants featured here are the Nguyen Sketch Cover produced for Old Republic Comics ("limited to 500 copies") as well as the Lemire Eh! Sketch Cover (also "limited to 500 copies").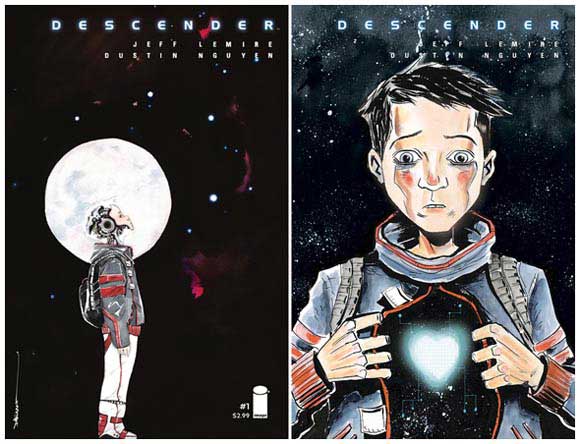 Above are the standard cover, by Nguyen, and the variant cover, by Lemire, both distributed by Diamond. Below are ten more covers, produced for various comic shops and comic cons (which include the color variants of the comics featured on this page):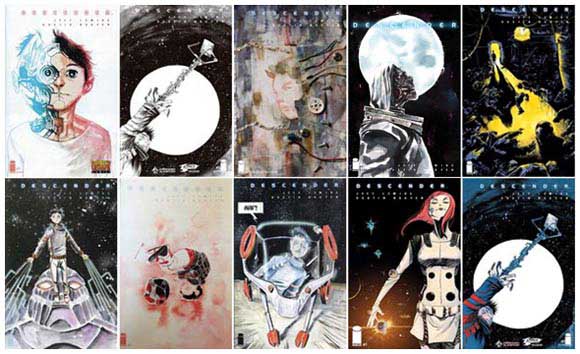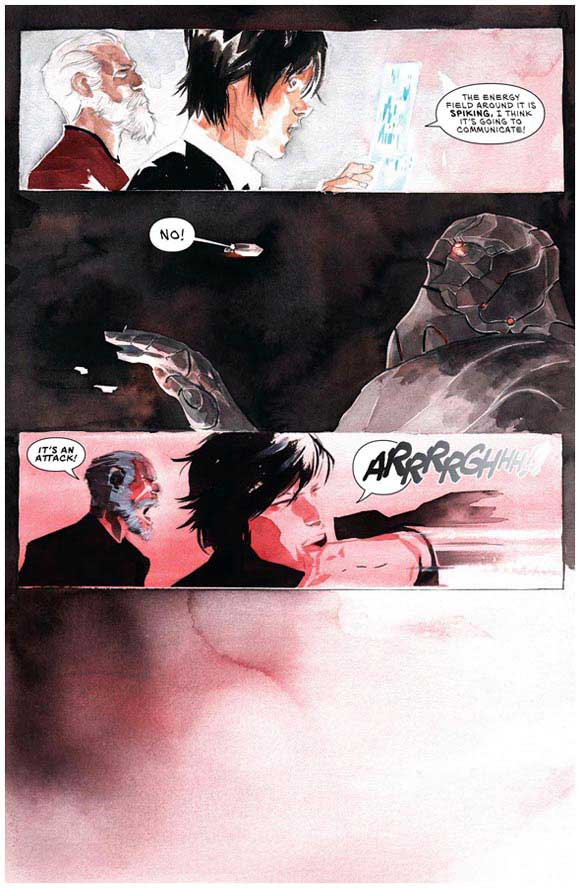 One young robot's struggle to stay alive in a universe where all androids have been outlawed and bounty hunters lurk on every planet. A rip-roaring and heart-felt cosmic odyssey that pits humanity against machine, and world against world, to create a sprawling space opera from the creators of Trillium, Sweet Tooth, and Little Gotham. Extra-sized first issue. 30 story pages for only $2.99!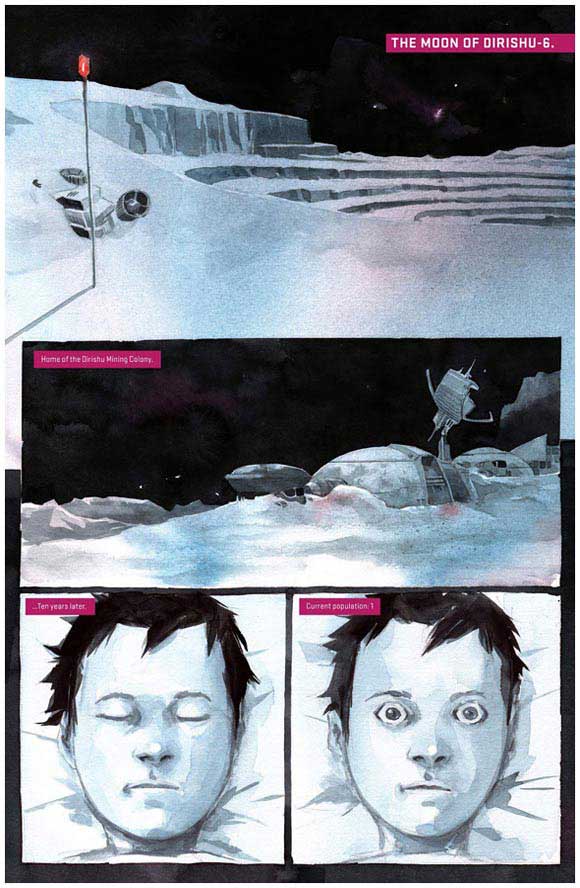 At the time of writing (late July 2021), CGC recorded 39 gradings of the "Eh! Sketch Cover" in their CGC Census with 28 in the top grade of 9.8 (near mint / mint). They also recorded 19 gradings of the "Nguyen Sketch Cover" with 15 in the top grade of 9.8.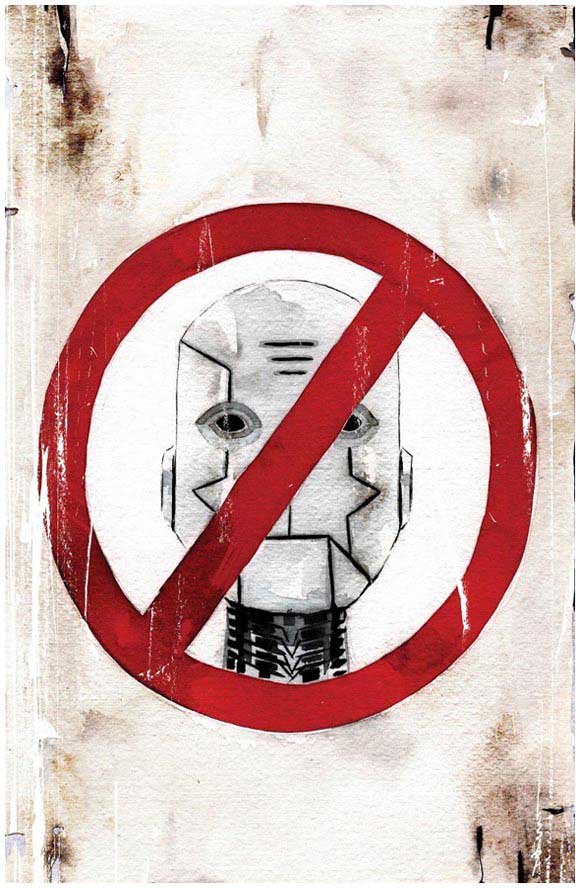 At that same time CBCS recorded three gradings of the "EH! B&W Variant" in their Population Report, all three grading 9.8. They also recorded two gradings of the "Old Republic Comics B&W Variant", both grading 9.8.