Coober Skeber #2: Marvel Benefit Issue!
Highwater Books, Summer 1997

Low Dist.
This comic was produced by Highwater Books, based in Somerville, Massachusetts, by publisher Tom Devlin.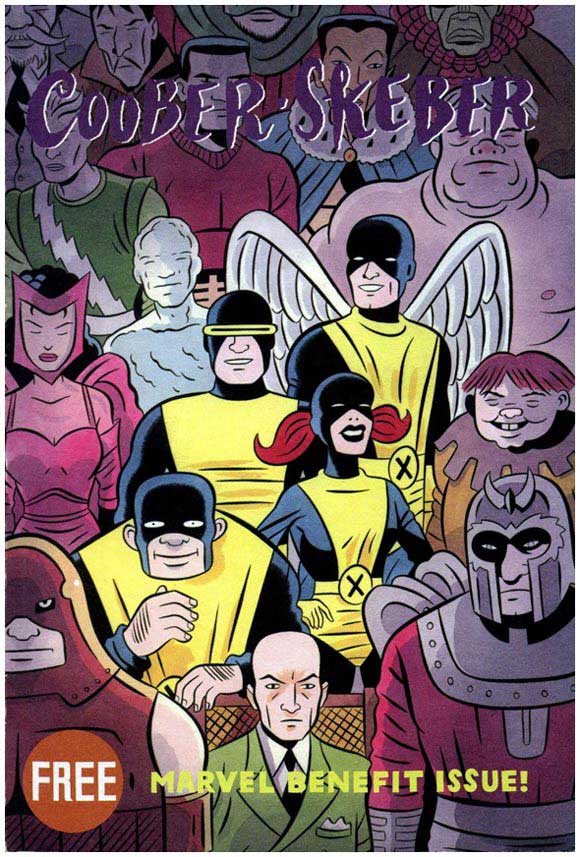 Devlin has stated that "It was offset printed. I think 3,000 copies".

Marvel declared bankruptcy just after Christmas 1996 and the "Marvel Benefit Issue" tagline used on this book was obviously a joke as the comic was given out free at the San Diego Con in 1997. The book was essentially marketing for the small press artists and writers who contributed to the anthology: the indicia even states "Many of these fine artists make their own comics. Ask for our catalogue!".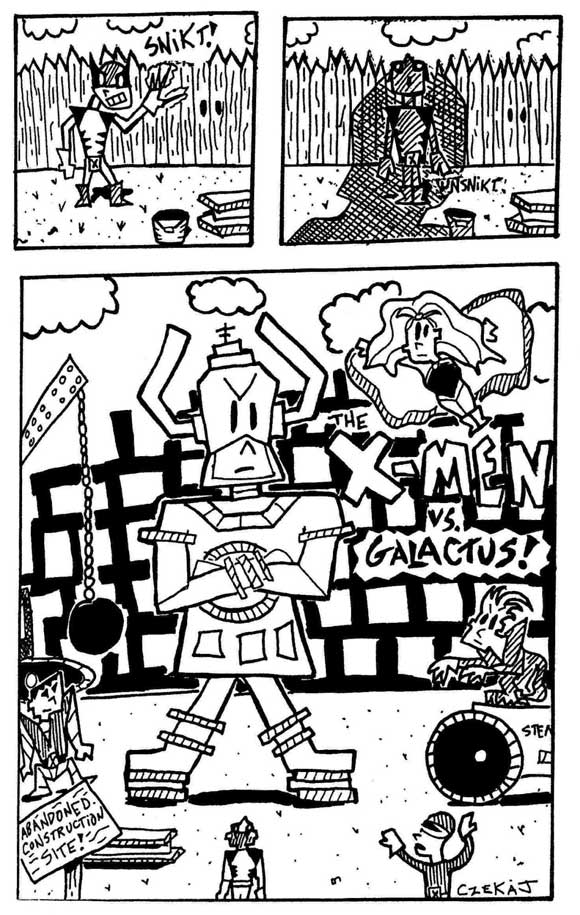 The comic was given out at the San Diego Comic Con in 1997. Highwater Books didn't have any presence at the con but apparently, writer and cartoonist, Joe Chiappetta (who did have a table at the con) was "giving them away from his table sort of secretly".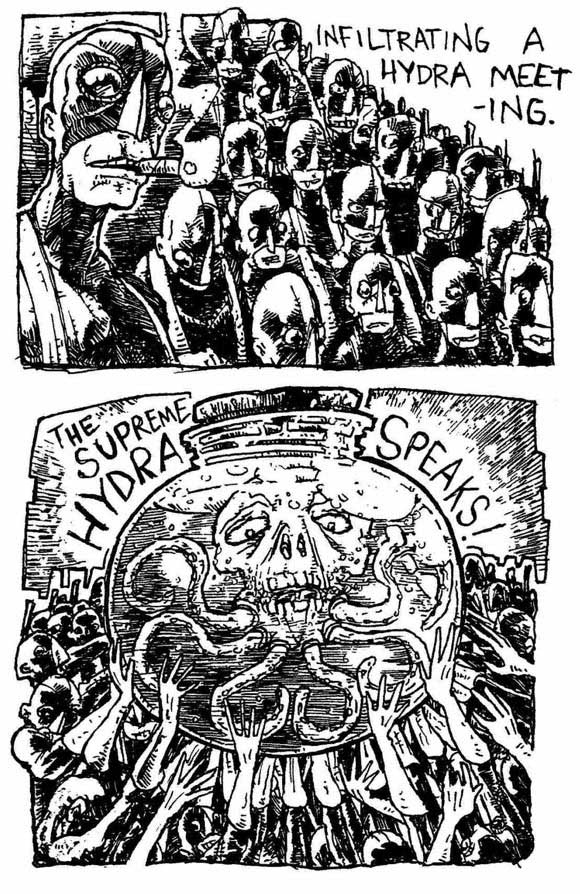 Devlin mentioned: "I gave a copy to some guys over at the Marvel booth and one of the guys joked, I'll give this to our lawyers". There was some expectation of this, as the book's indicia stated: "Please send all cease and desist orders and summons to: Highwater Books P.O. Box 1956 Cambridge MA 02238"!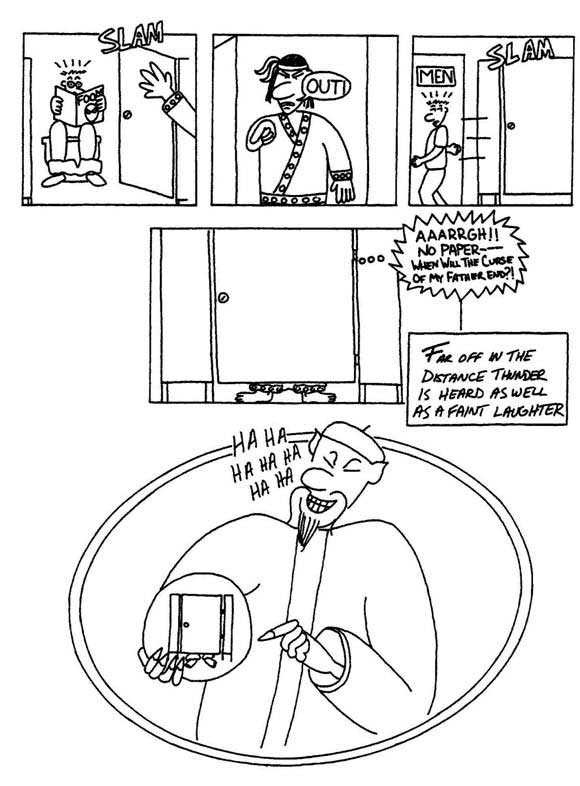 Below is a page from a Hulk vs Rain short story by James Kochalka: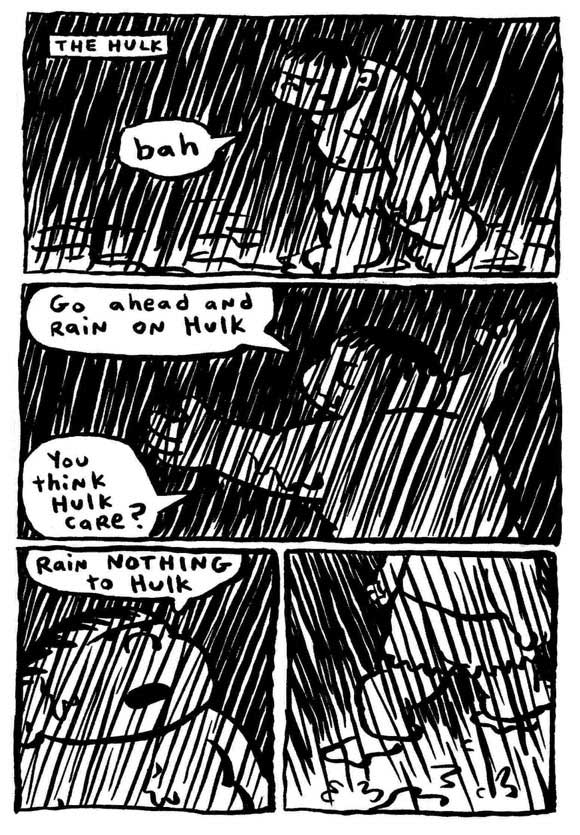 The story was later colored and reprinted in the Incredible Hulk Annual 2001: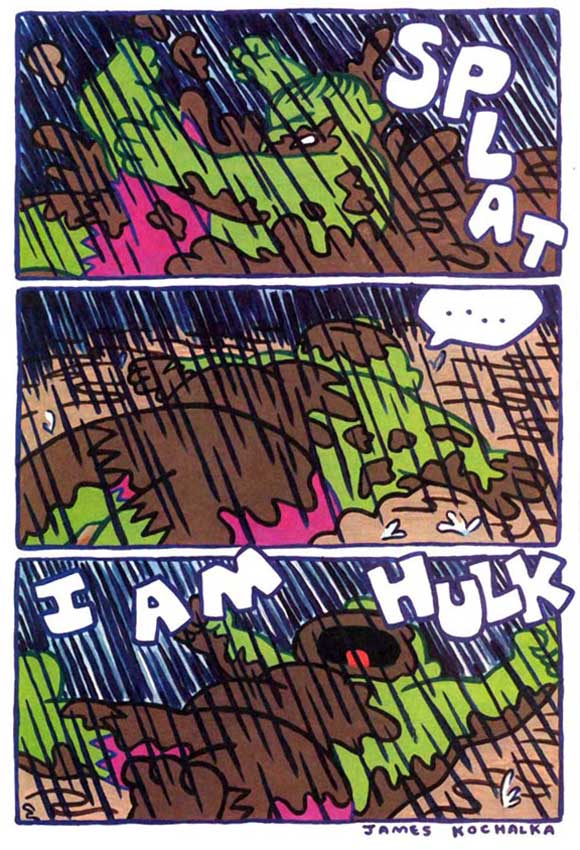 Below is the original pencils for the Coober Skeber #2 cover by Seth, which was signed by Seth and sold to American comic book writer Kurt Busiek (presumably in 1998, which is noted at the bottom).